Pear fruit worm pics
Greetings worm lovers:
I found this little bugger in one of the fruit from the neighbor's tree yesterday. Can't say what pear variety it is but they started falling off the tree about 2 weeks ago (still hard as rocks) and start to soften on the kitchen table about 10 days to 2 weeks later. Even when they begin to soften, they are still quite firm but sweet and juicy, after that stage they begin to rot and shrivel. I assume they are Asian pears.
Anyway the first of 3 pics is the rear end view of the critter below, the worm's length is 8 - 10 mm long and it's color is rendered well in the pics. Oh BTW, it was in damaged tissue just below the skin and there was no tissue damage deeper than 1/4of the way to the core.
2nd pic is a top view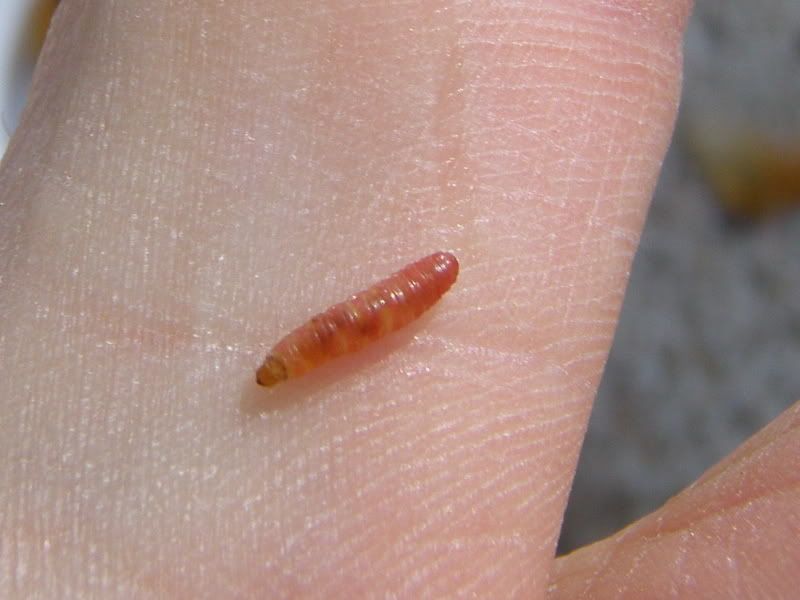 Last pic is a side view
My concern is simply IDing the thing for future as my trees should be bearing next year if all goes well (1st tree had 1st flower clusters this year) and it would be handy to know what may be lurking out there. My orchard is in north-central KS.
Michael