Santa Rose Plum
prestons_garden
(9B SZ 22 HZ 6 SoCal)
October 25, 2013
"Santa Rosa Plum"
I posted part of this thread in another forum but I didn't get much feedback. I hope this forum will have better input.
It's October and my plum tree is beginning to flower a lot. Should I remove the buds or see if they will produce?
If I let them set, will that hinder next years crop size and taste? (not allowing them to be dormant).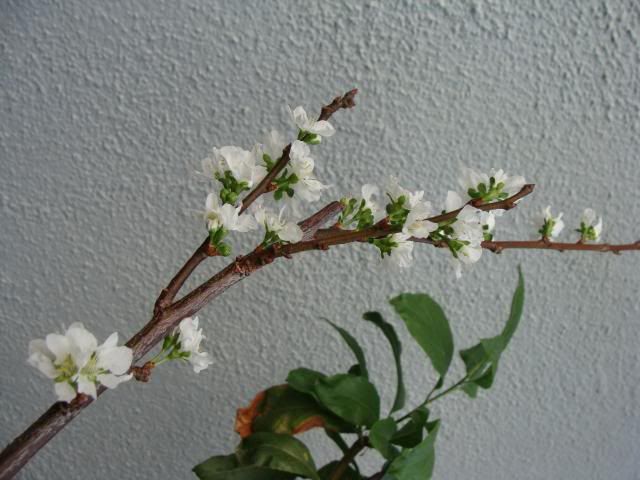 Also, my Southmoon blueberry is flowering along with my Sharpblue.
Has anyone else experienced this happening in October?
Preston
This post was edited by prestons_garden on Fri, Oct 25, 13 at 21:31