Konrad's modified bark grafting
Konrad___far_north
(3..just outside of Edmonton)
November 24, 2007
Finally!....I have some pictures together and should be self-explanatory.
Why is it different you might ask,....there are two angles cut instead of one.
For two reasons, first, I find it will match better, therefore a better take.
Second, creating a kind of well, where the sealant can run down the slope and making a better seal.
May 12 / 07 cutting the cherry scion wood, note: angle cut, and parallel cut.
...
Cutting the root stock, note: after the two angle cut, another vetical cut, here, it's going down to
the bottom of picture.
..
Joining, taping and sealing...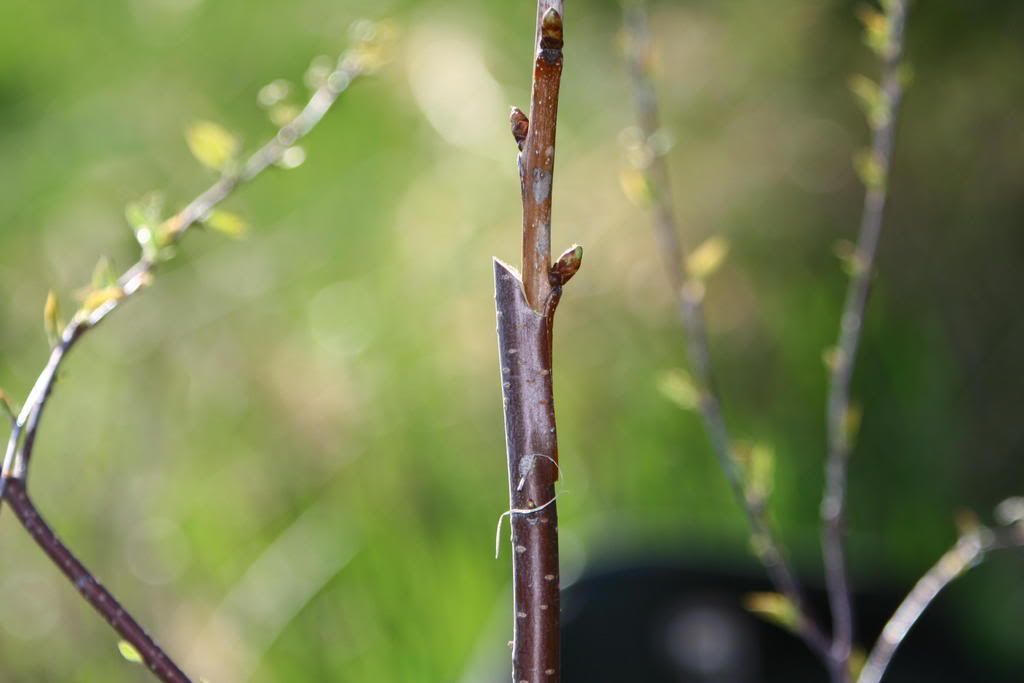 ..
..
Note: The top angle cut, perhaps a little too much angle,.. is helping tying the graft and helping for the sealant to run down
towards the graft.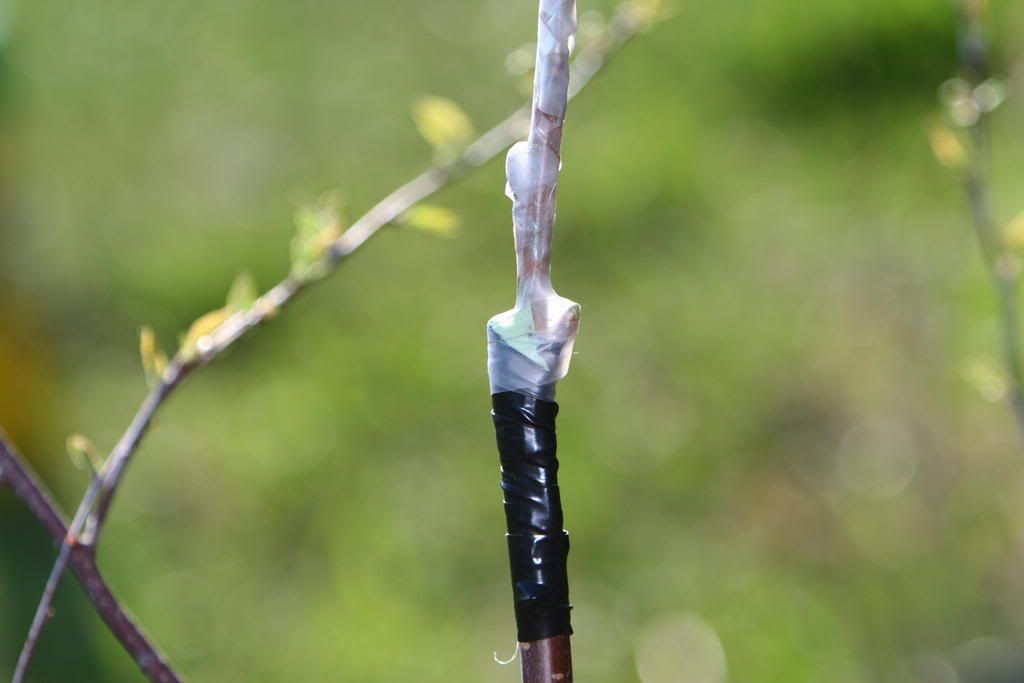 ..
June 2 / 07
..
This graft is one year old...from another graft.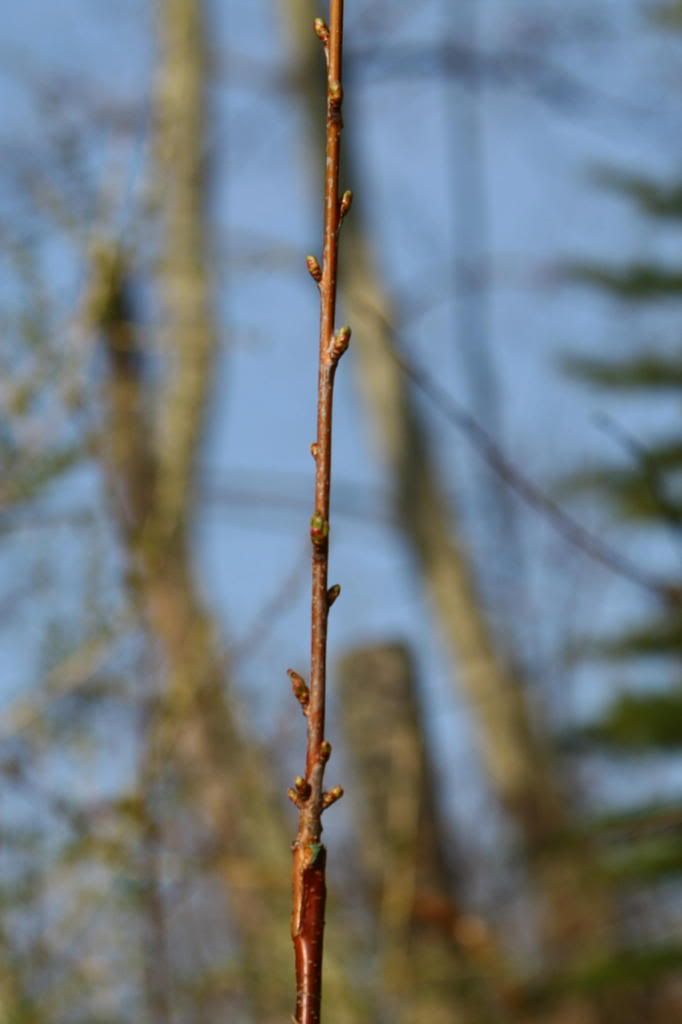 ..
Konrad