To cut all or not to cut? Phalenopsis repotting
kihaku_gato
(5)
January 6, 2012
Heya ya'll, early in the autumn I had decided to try growing my first orchid. So my mom and sis bought a cute little dwarf white phalenopsis for me :)
However, for some time the mix it was potted in always bothered me, it's very mushy and soggy when watered and dries out quickly.
So this weekend I was planning to repot the little fella into some bark orchid mix since it's finished blooming for some time. So I got it out of the pot and removed it from it's mix; it seems that it was sphagnum moss.
So the problem: the all roots appear to be to be dead. The roots are supposed be gray, furry, and hard when healthy and lively correct? But none of the roots seem to look like that. I haven't cut them off yet, nor have I planted the little guy in his mix.
Which roots should I cut? Is it okay to remove them all? The leaves are still green.
Here are some photos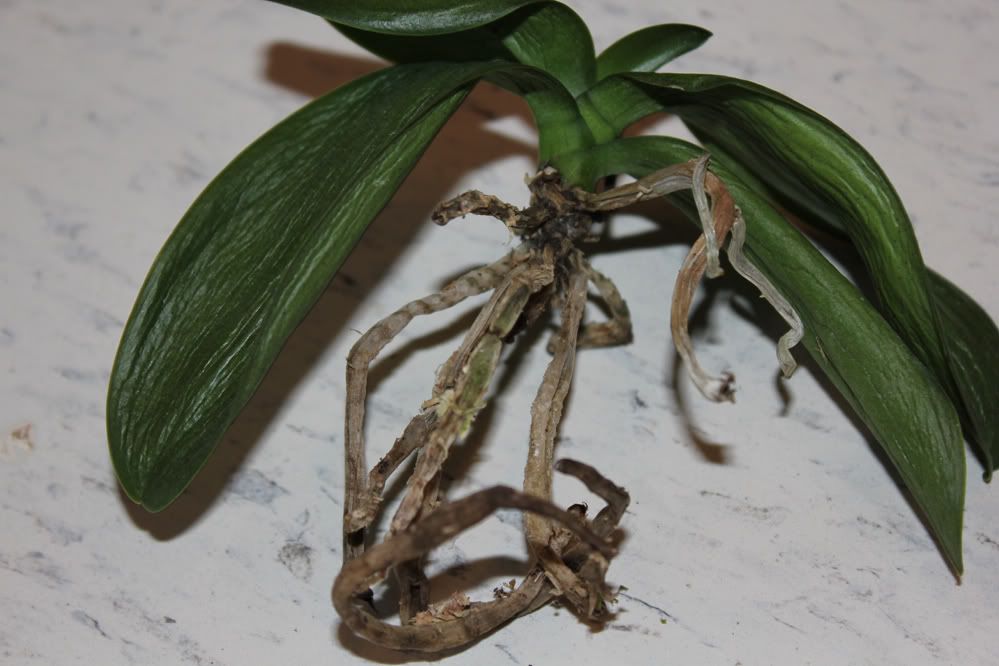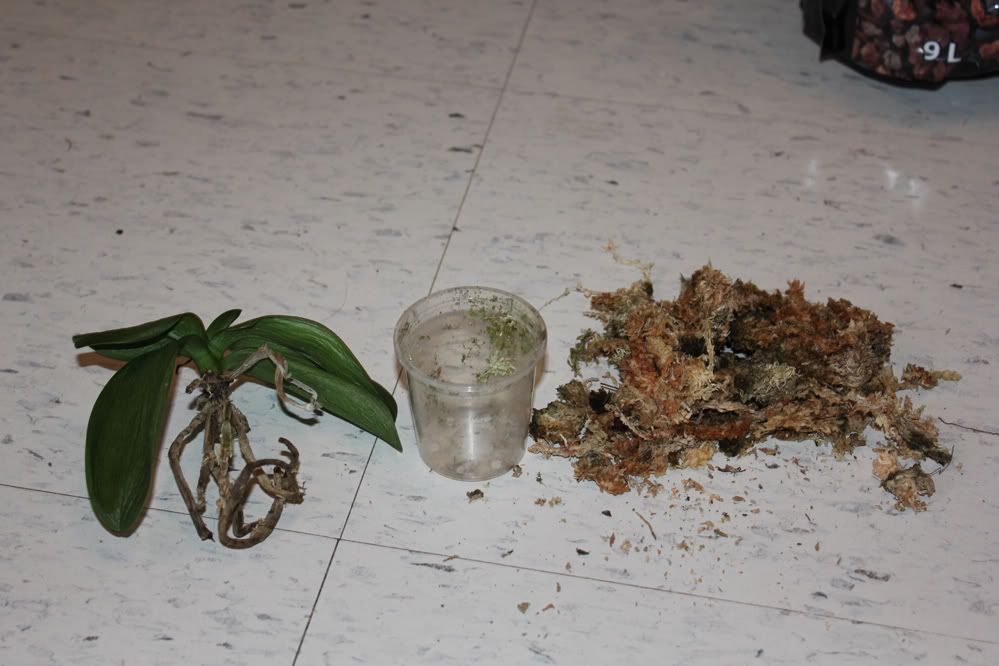 ............ HALF of the problem is likely a near-months worth of not getting cared for <_ i was gone for the holidays some time.>Some input would really be appreciated.