What is my Zygo growing?
Hello folks--
My zygopetalum got off to a rough start in November when I brought it home--the buds did not open and I had to cut off both spikes. (Asked the experts on here how to deal with it.)
The plant seems to have become quite happy since then, and it's growing new stuff now that it's "spring" in socal.
However I am a bit concerned/intrigued about this: I can't identify what it's growing. It's not a spike, and it doesn't look like a new pseudobulb based on the number of "leaves" on it. The new growth doesn't resemble anything else on the plant.
Can anyone identify for me what is developing at the base of the plant? It's in the foreground of the picture.
Thanks for any insights.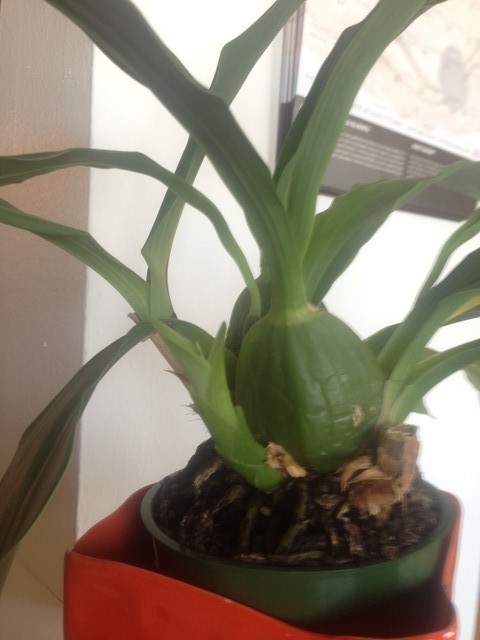 This post was edited by jbw1984 on Sun, Mar 16, 14 at 21:35