Orchid newbie
I bought this little orchid at Lowes. It had no flowers, but the price was right and I like the idea and the challenge of starting from a young plant. Based on my research, I tried my best to provide a good growing environment. I'm posting here because my plant seems to be failing to thrive. It doesn't seem to be doing any growing at all. I've had the plant about 2 months.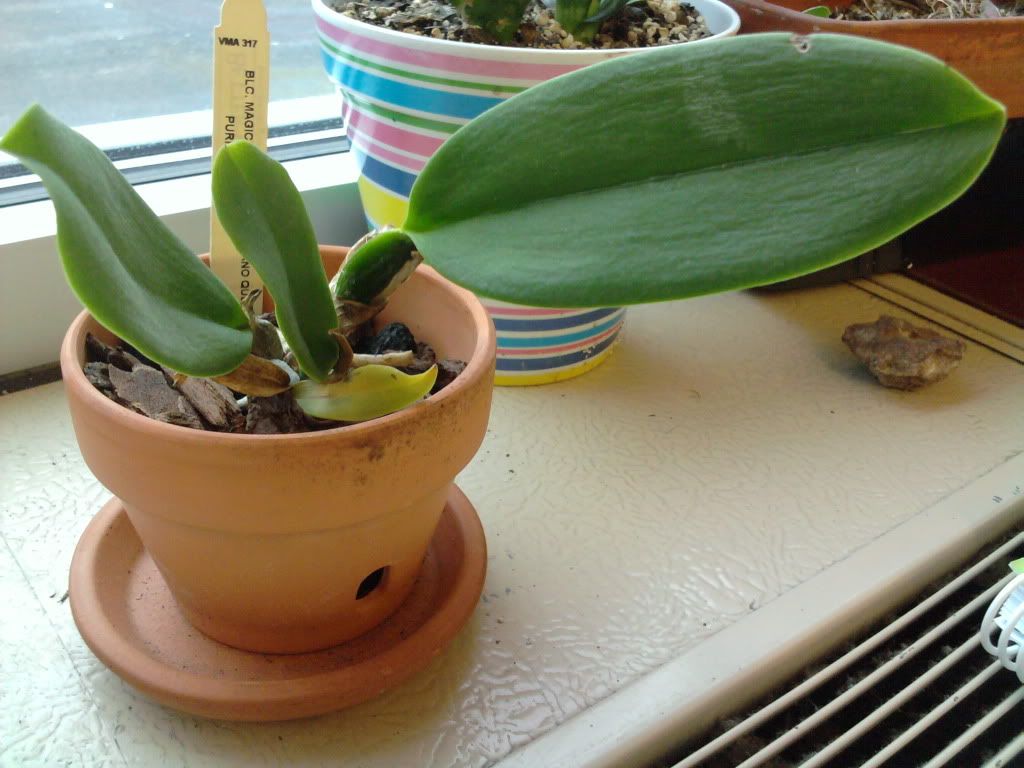 Here's the whole guy.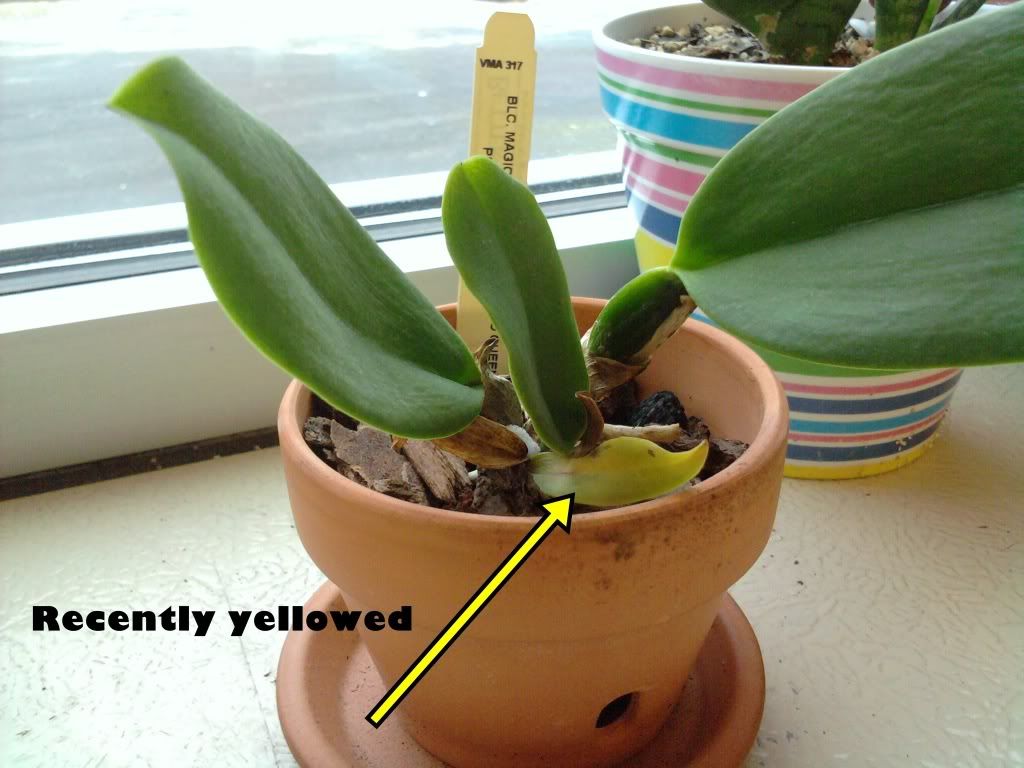 Slightly closer pointing out the single new development.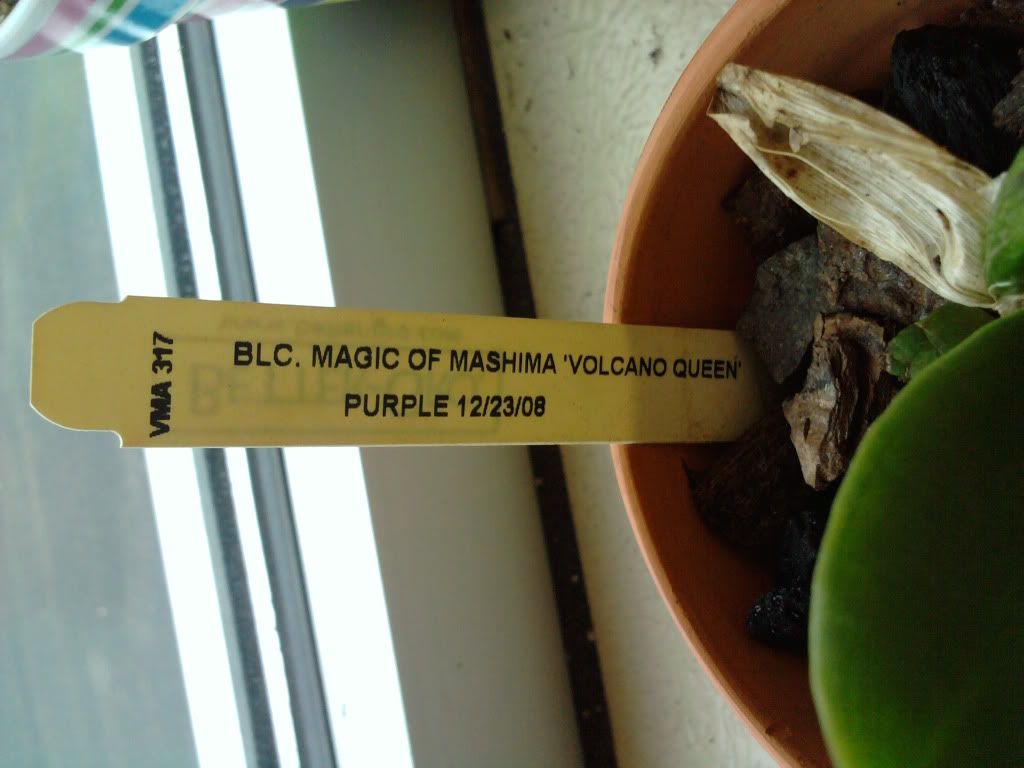 This is the tag that came with the plant.
This is a top-down shot of the roots and a bud (i don't know if that's the appropriate term.) The bud was there since before I owned it.
I repotted the orchid into bagged orchid mix from lowes. I've been using diluted MG orchid fertilizer. I water once per week unless it looks thirsty.
I would greatly appreciate any advice you can offer. Thanks in advance,
Al