Orchid Flowers Started to Wilt... why?
counselor4444
(6A NJ)
April 4, 2008
So, I brought this phal orchid back from Florida to NJ two and a half weeks ago. I believe it's a Sara Gold. Its potted in bark. I'm still getting the hang of watering and caring for orchids. (this is my second phal) I water it once a week. I also mist the leaves periodically.
I admit, its kind of hard for me to tell when I should water it. I know you are not supposed to let it get bone dry.
I watered it two days ago with fertlizer (Miracle-Gro® Water Soluble Azalea, Camellia, Rhododendron Plant Food which says it's made for orchids)
the next day one flower started to wilt. then yesterday I saw another one started to wilt.
Here's the plant: (seems to have healthy green leaves)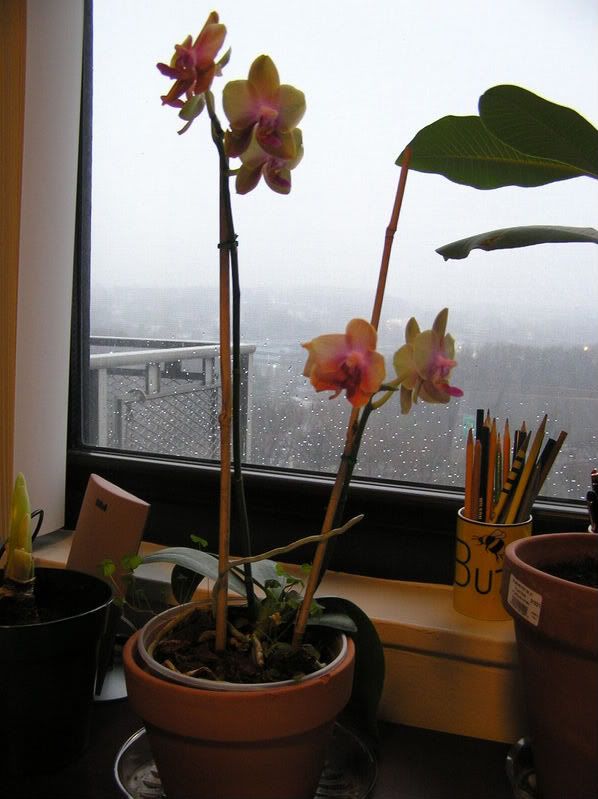 Here's a close-up of the wilting flowers:
How dry should I let it get before watering?
Is the wilting caused by the fertlizer or overwatering?
TIA!