What to do after bloom?
newbi
(NS z5)
September 7, 2007
Well, my orchid was beautiful when in bloom. Bloomed twice - first time about five blooms and second flush was two blooms. Now what??? Haha. This is my first orchid. I bought it when in bloom. Now I just have this tall, straight stem. What is the next step? I presume I should be able to get it to bloom again but not sure how. Do I need to trim the stem? I am a TOTAL BEGINNER! Any help apprecitaed.
Lisa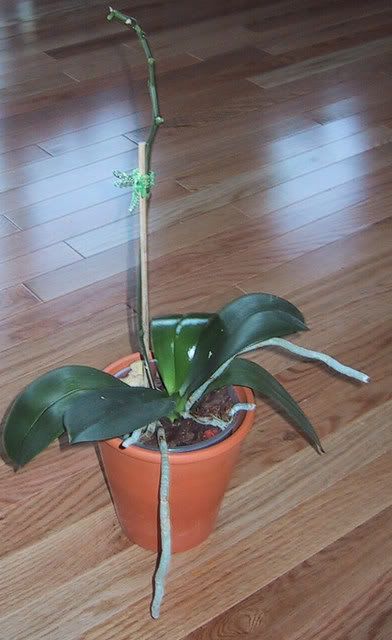 Also, can I trim those roots or do they have to stay and I plant up to a bigger pot?