Bc. Ethyle 'Bill Teele' - longing, lusting, languishing
whitecat8
(z4 MN)
October 6, 2010
Anyone have a clue where to find one of these?
While researching Euchile citrina, which had become an obsession, I ran across a picture of Bc Ethyle 'Bill Teele' on this forum from a couple of years back.
Instant obsession substitution. A forum member named Chryss had posted the shot below. The thread is the only online reference I can find.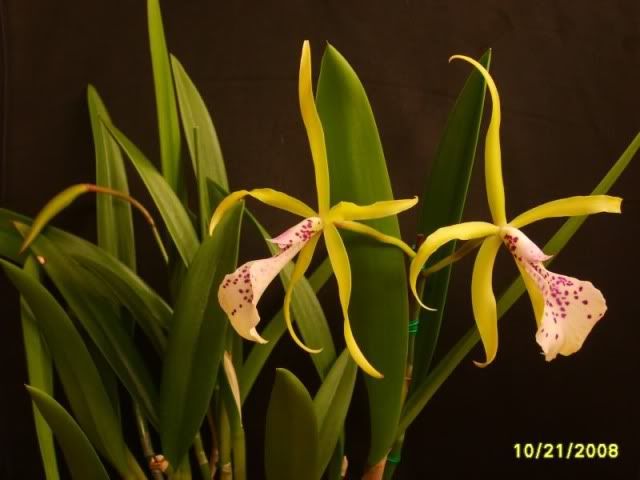 http://forums.gardenweb.com/forums/load/orchidsgal/msg1015355828156.html
Chryss hasn't responded - maybe the address isn't current. So, I have questions about culture and eventual size of the plant. Anyone have info?
Thanks, Wondrous Whitecat8
Here is a link that might be useful: Euchile citrina