Strange White Fuzzy Stuff on my Catt won't die
bamboo_ca
(z10 SoCA)
October 8, 2009
Hi everyone,
I have some white fuzzy growth on my catt that I can't seem to get rid of.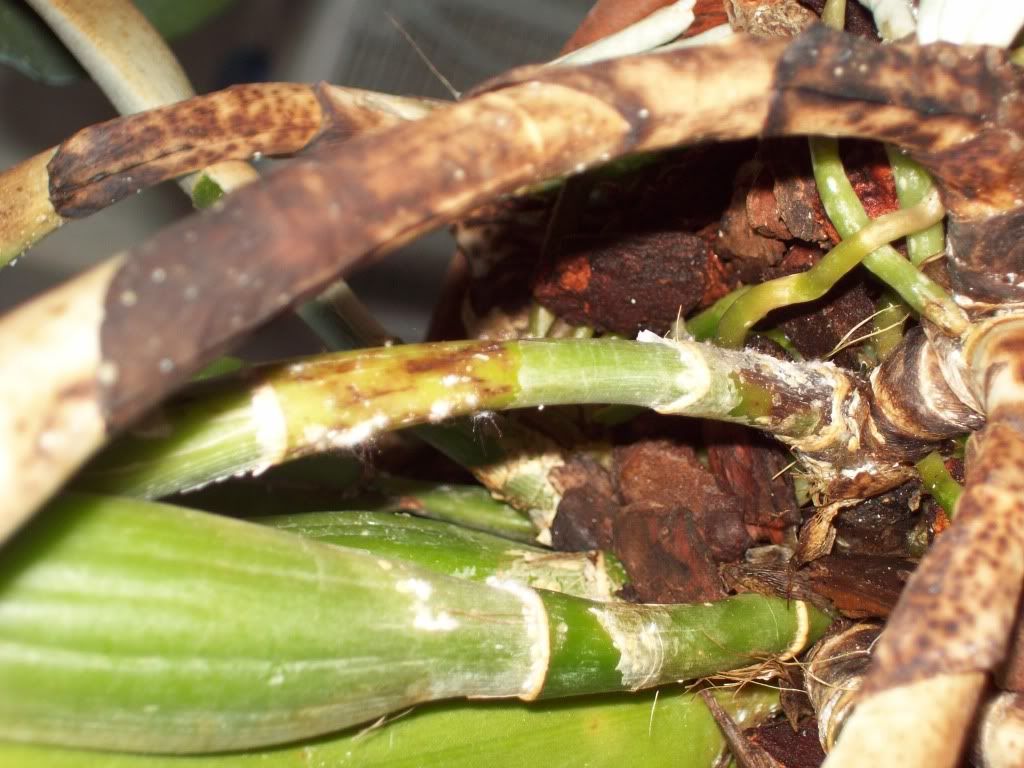 Someone told me in an earlier post that I should try a fungicide and that fungicides that are safe for roses are also safe for orchids. I took that advice and sprayed it with a mixture of Banner Maxx and Eagle 20EW that I normally use for my roses.
Initially it seemed to slow the growth but not kill or stop it. I have applied it three times now and the newest growth doesn't seem to be retarded by the last spraying. I have another catt sitting next to the infected one and it hasn't been affected at all in the 5 months or so that the disease has been present. I'm wondering what this is and what I can do. Any recommendations?
Thanks
Chad