New orchids. Help me not kill them.
crazytbone
December 3, 2011
I've wanted to grow orchids for quite some time. I could just never bring myself to pay $15-$20 for one. (I'm a teacher. Money isn't exactly in abundant supply :)
Well, today was my lucky day! On the clearance rack of a big box store (not sure if it's kosher to say, but it rhymes with "Bows") I found some beautiful plants marked $1!!!!!
I got 2.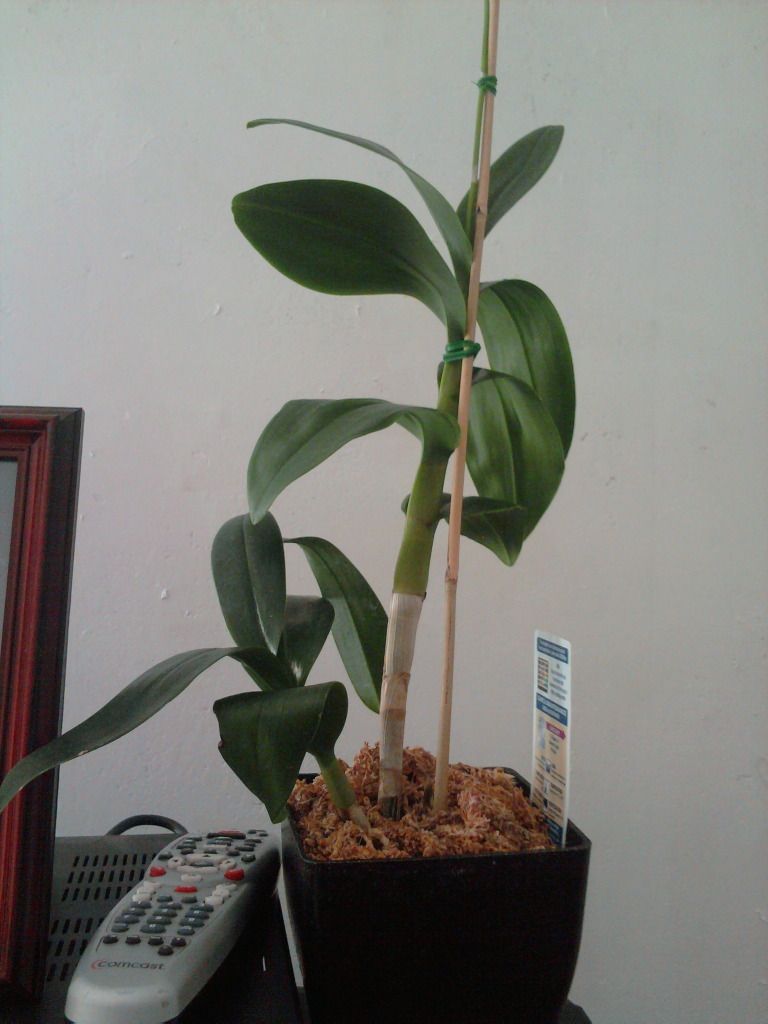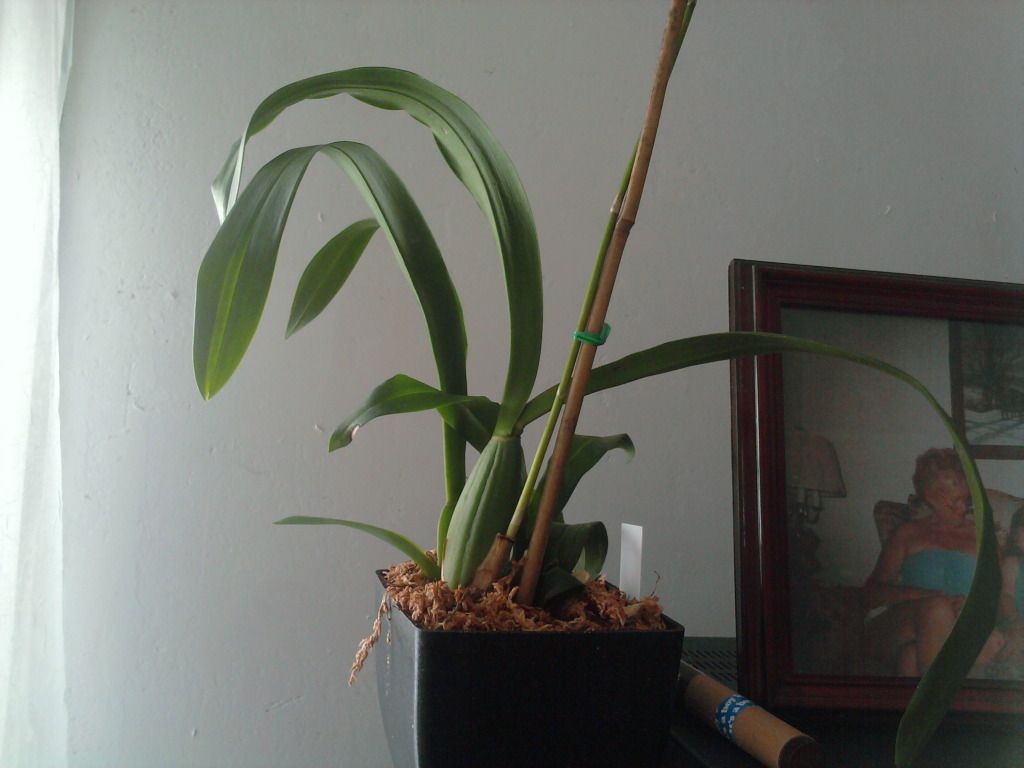 This isn't my first try at orchids. I had this little one for about a year. It did NOTHING. No new growth. No nothing. Then it suddenly turned black and died.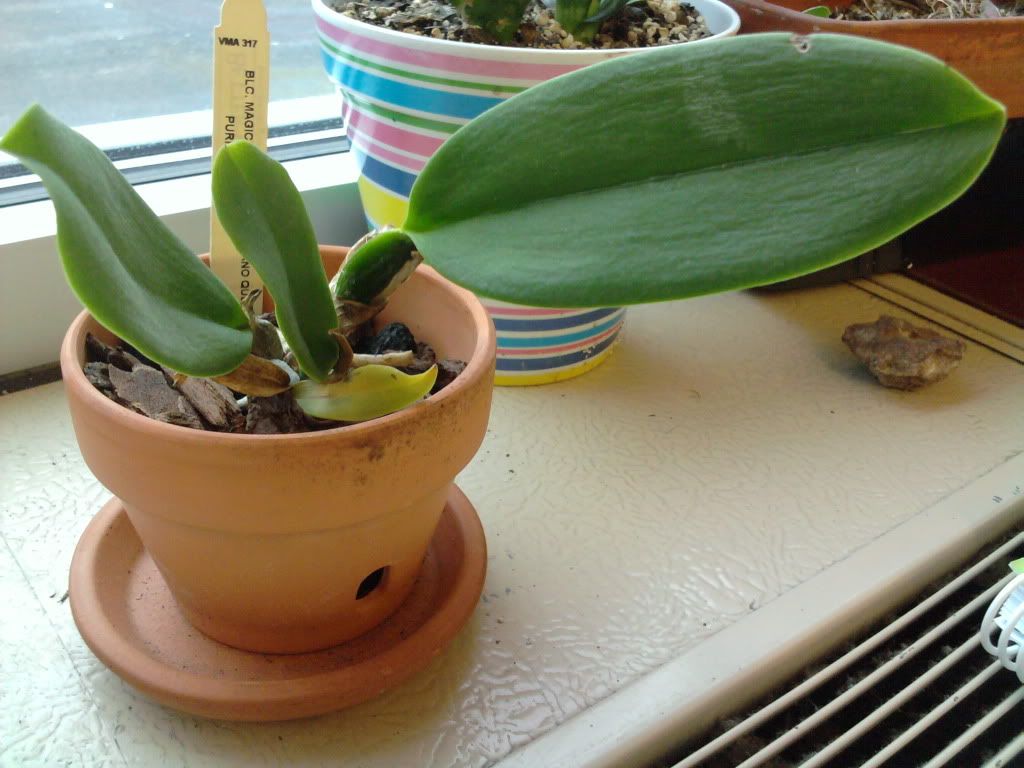 I don't want to kill these new ones. I'm pretty confused and intimidated by orchids. The first one is labeled "Dendrobium Orchid" and the second is simply labeled "Orchids". Here's a close look at their soil. Looks like all moss to me. It's currently somewhat damp.
The pots have no drainage holes and are plastic. From my experience with plants (which I would say is moderate. I'm a disciple of Al and his Gritty Mix) I think that these orchids are not in good conditions for survival. I also don't want to panic and do too much and stress them to death.
How do I not kill them? I have a bag of orchid bark in the basement. The chunks of bark are pretty big. Should I mix some of the moss with the bark?
Thank you in advance :)
Crazytbone