where do I prune these trees?
thecityman, Zone 7a/6b near Nashville
December 8, 2013
In order to help you all to help me, I affixed some numbered labels to the following trees, and I hope you all can help me decide where to cut by referring to the number tags. I am in TN, and the first two trees are Montmorency Cherry Trees that I planted 2.5 years ago (Spring 2011). The last one is a northstar cherry planted 2 weeks ago.
So, in tree # 1 (has tags 1-4) where do I cut? If I follow the "wine glass" technique then I guess I should cut the center limb all the way down at # 4? But if I use the central leader approach, maybe I should cut higher up and let one of the other limbs coming off the main center limb become a new central leader??? What say you all?

Photo 2 is another 2.5 yr old Montmorency, should I cut at #3 or higher?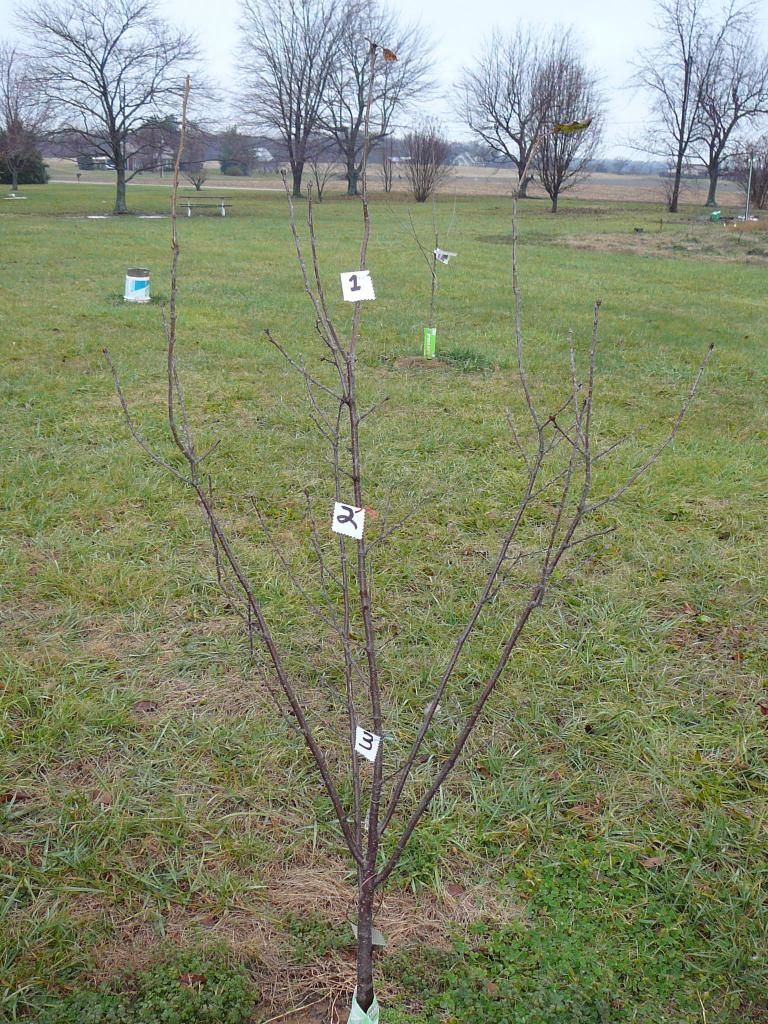 on the small and simple northstar that I just put out, should I go ahead and cut out that center limb and leave the two out cropping branches?

This post was edited by thecityman on Sun, Dec 8, 13 at 19:14