Sport? From old unknown...
I am excited! I've read about rose sports before, but none of the roses have ever produced one til now. :o)
The mother plant originated at an old homestead or cemetery in Oregon. Dawn, an expert rose rustler who used to post here, sent me rooted cutting probably about a decade ago.
She wasn't sure what rose this is, other than being an antique. Both cuttings have since grown into huge roses. They are very fragrant, sort of an old-fashioned rosy fragrance, with long canes. The sport is as fragrant as the mother plant and seems to be very similar, except it is a lipstick red instead of a faded pink, and the leaves appear to be slightly lighter and larger. There is only one cane of the sport, so I should probably try to root some of it?
Here are the photos:
Original mother plant: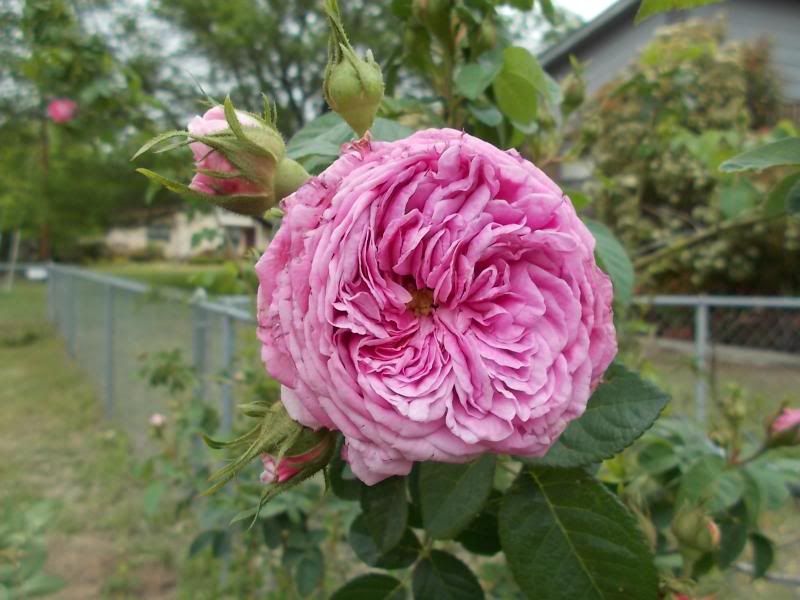 Sport: