Help me find a climbing rose for foundation
lovemysheltie
(5/6 Chicago)
April 26, 2011
Hello. This is a picture of the foundation of my house- that's the bottom of a bow window you see. It is right next to my front door. My house is bright white so I want to plant a non white or non light climber there. As it will be so close to the front door, window as well as the spigot, I want the rose to be thornless or as thorn-free as possible.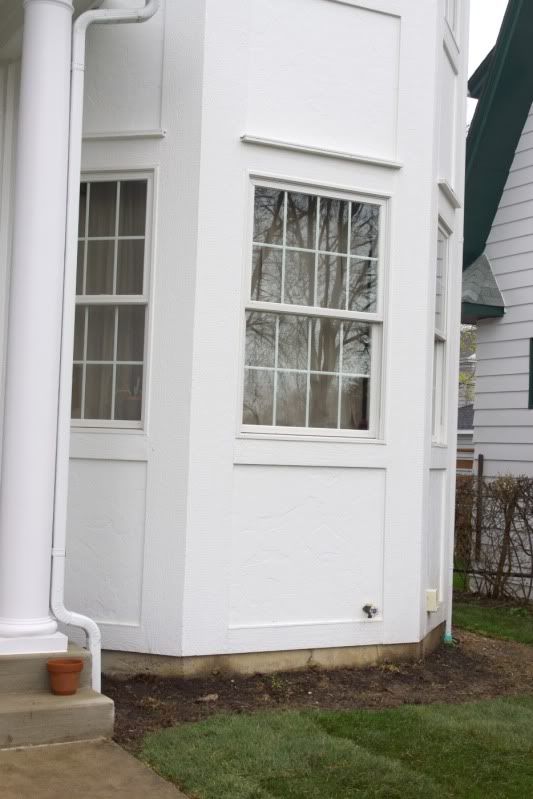 I was considering Zephirine Drouhin but she sounds like she'd be constantly BSed here in humid Chicago.
Whichever rose I plant :
How far from the foundation should it be planted?
Also, should I attach it by using a trellis?
Thanks in advance! (X-posting to Roses forum)