Building a fire pit
javan
(9b n. coastalCA)
April 22, 2006
Here are some pictures of our recently completed fire pit. Now don't laugh! We aren't professional builders, but we did have fun designing and building this fire pit so our kids could have friends over to roast marshmallows, etc. It will also be good for drum circles (where I ask the spirits to grow our garden!).
The pit site is not on level ground which created its own set of complexity. I dug out a (somewhat)circular pit, then filled it partway with pea gravel (a ton cost me $20).
We then layed out our design.
My wife spread out a layer of mortar for the bottom of the circle.
She then set bricks into the mortar.
We built up the circle, mortaring bricks in place.
We set bricks around the outer edge of the pit.
We put pea gravel around the bricks to set them in place.
This is the finished product.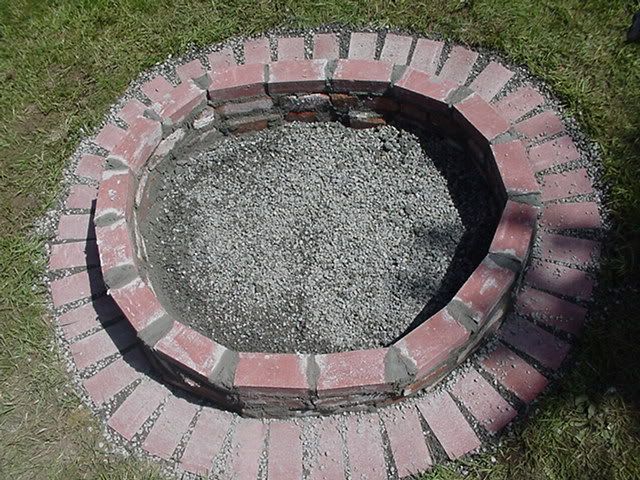 Costs included $20 for the gravel, $40 for the bricks and mortar, $10 for gas. While it doesn't look perfect, it feels good to have created it. Thanks for looking, Jim