Herbicide damage?
ronda_in_carolina
April 25, 2011
This is on my Climbing Pinkie.
No thorns/extra thorns, no curling, and the leaves eventually do convert to green and the buds do bloom--albeit smaller.
I am thinking this is Herbicide damage...especially since this is against my neighbors fence and I can't account for what he put on his yard (mine is downhill from his) or what he might have done to a branch that found its way through the fence.
Your thoughts?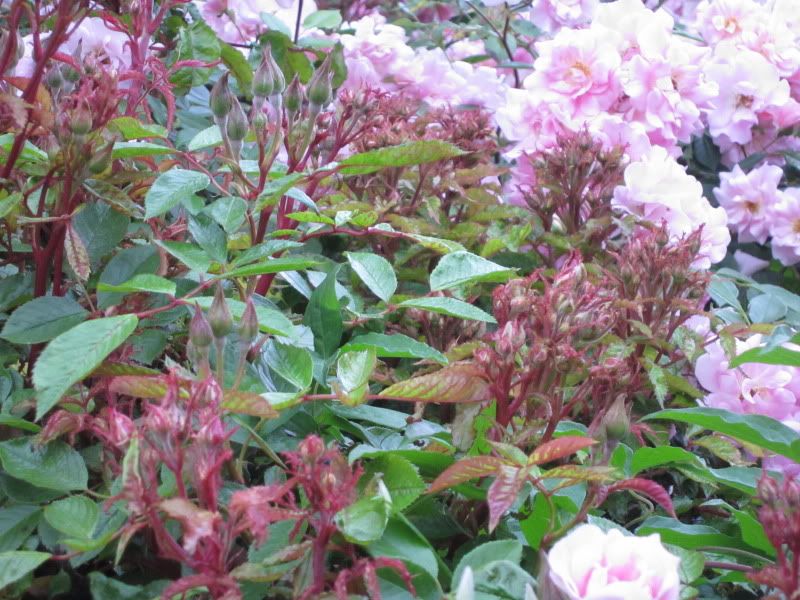 Healthy leaves....and not.