Stipules and mother plant - rose id?
vettin
(z6b Northern VA)
April 30, 2011
I may have found the plant that all the little volunteers are coming from. It is in the neighbors neglected area of their backyard. I took a photo of its leaves, then used a better camera to take a photo of the stipules (I think that is what I mean) from one of them, and then a photo of the stipules on one of the volunteers. Is it multiflora, dr. huey or other?
Thank you!
Stipules of potential mother plant:
Stipules of volunteer:
Photo of leaves of mother plant: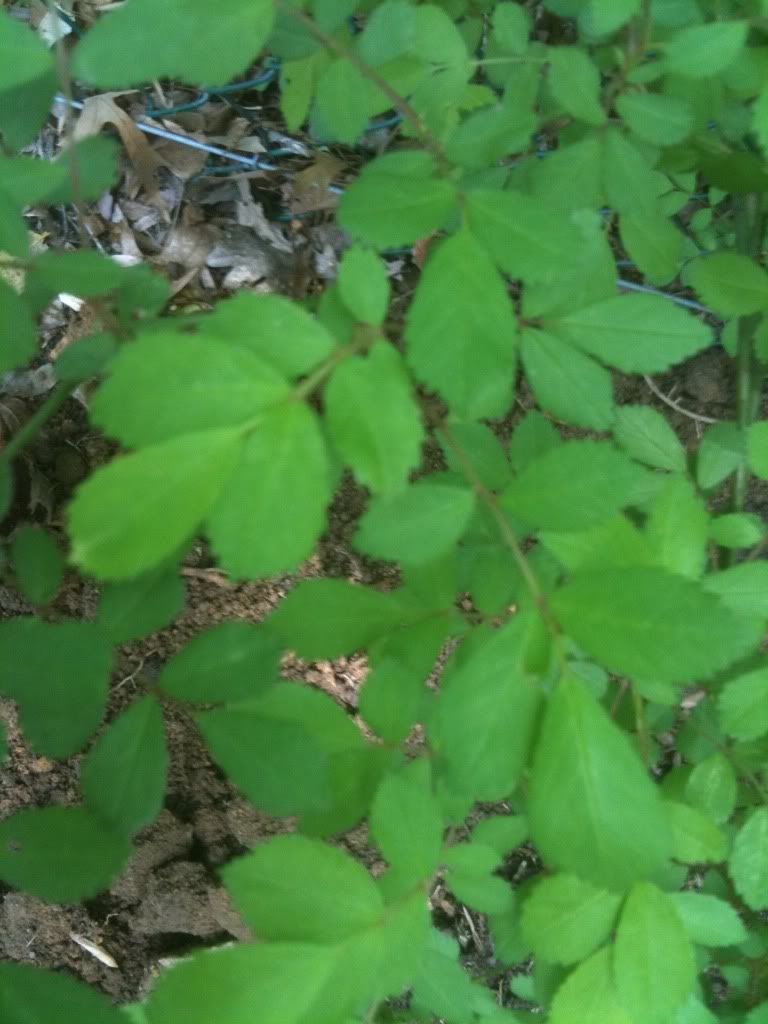 Thank you.