William Shakespeare in trouble please help
I need help from you knowledgeable rose-growers to figure out what is wrong with my William Shakespeare 2000 shrub. I have two of them flanking my driveway. One is doing great, and the other, abutting my neighbor's property, is not. Here is what it looked like last spring: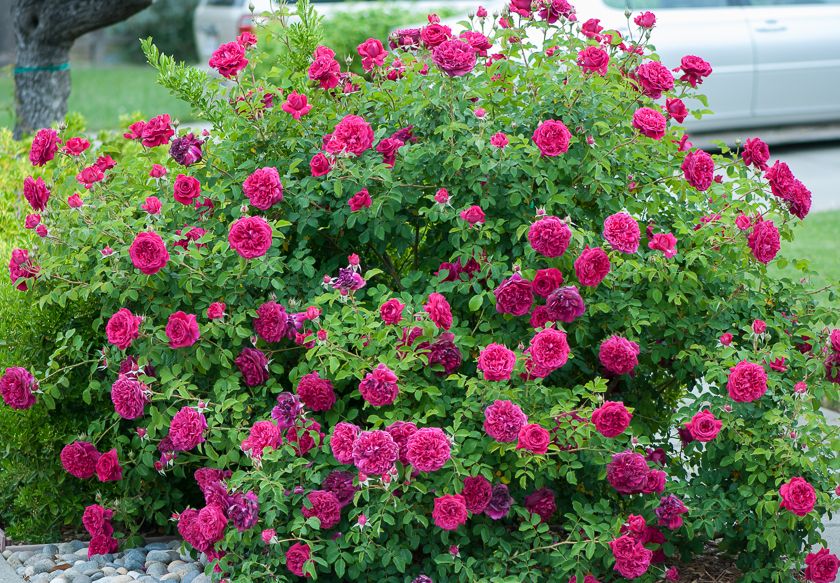 Here is what it looks like now: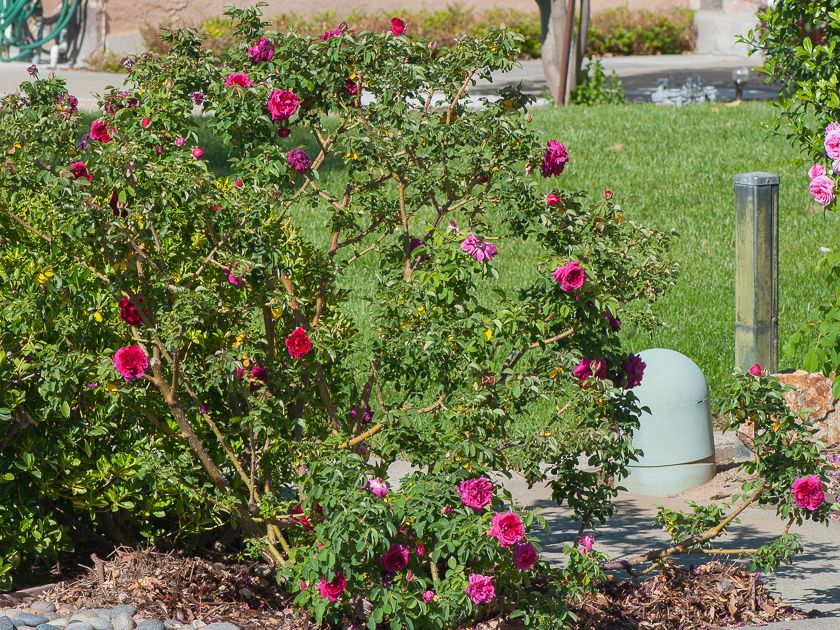 It has very little foliage, and some leaves appear to turn yellow one by one. It gets hit by my neighbors' sprinklers that are set on auto regardless of rain, shine, winter, summer, water restrictions or anything else. I was inclined to think at first that it is getting drowned (our lots are sloping toward this rose and the neighbors' euonymus hedge directly behind it). However, I have seen roses drowning before, and the most obvious symptom I observed was a gradual uniform loss of green in the foliage, which does not seem to be the case here. Also, the neighbors watered it all last year, and the year before :). It appears that on several canes growth started in early spring, then stopped, the leaves remained small and crinkled (edges turned in at the sides). Leaves graduallly turn yellow, then brown, then fall off.
Interestingly, those canes still try to grow, but not normal shoots. Instead small buds appear on short necks with almost no foliage.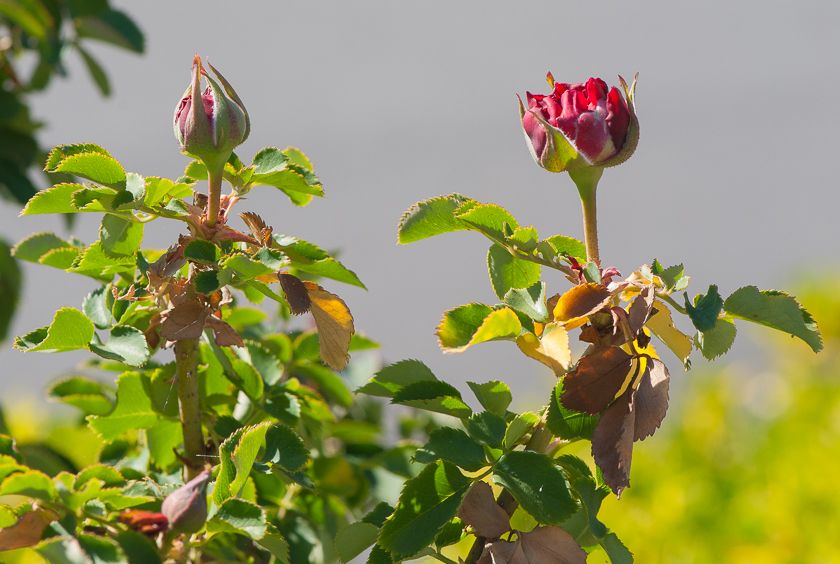 Blooms are much smaller than usual and very few. On some canes where foliage appears normal, it shows signs of mild chlorosis.
On very few canes, foliage is completely normal. There is, so far, no cane dieback. A month or two back, when I first saw growth slowing I fertilized it heavily and it seemed to have made no difference: no foliage burn from too much, and, obviously, no growth spurt either. The soil down to a few inches below ground level seems to be very moist, I can't figure out if there is any standing water below because I am not willing to dig. I do check to see that euonymus roots do not choke out my rose.
If you have any ideas on what to do, please share, it would be much appreciated.
Masha