Some Greenhouse Photos
wyndyacre
(z6B SW Ont.)
October 31, 2007
We built my 10x16 greenhouse 5 years ago. After taking a propagation course at the local college and being able to use their GH for several months, I decided I couldn't live without one. :)
We used salvaged windows for the glass, salvaged doors, an old deck for 1/2 the floor and the other half is discounted paving stone. The walls that aren't glass are insulated and the north side of the roof is insulated and asphalt shingles. Several back and side windows open, I tie the doors open and there is an automatic venting window in the roof near the ridgeline.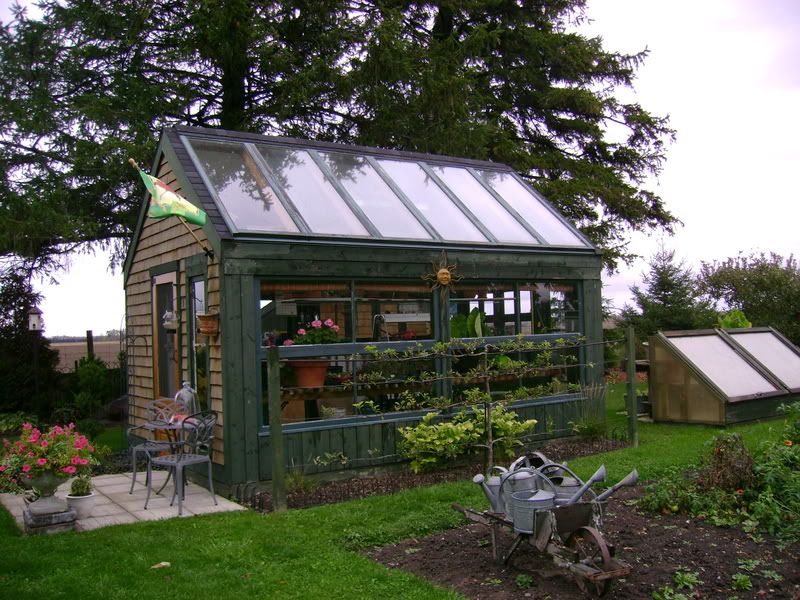 I have electricity, a telephone and fill a 50 g. barrel from a hose for water. I recently added a 3 tiered light stand, I found used and will use my heat mats on it this winter. We built benches from folding table legs and 1x1 deck ballisters spaced out on a wood frame. My potting table is a recycled kitchen counter with new paint and hardware. We built a sliding bin under the sink to store ProMix.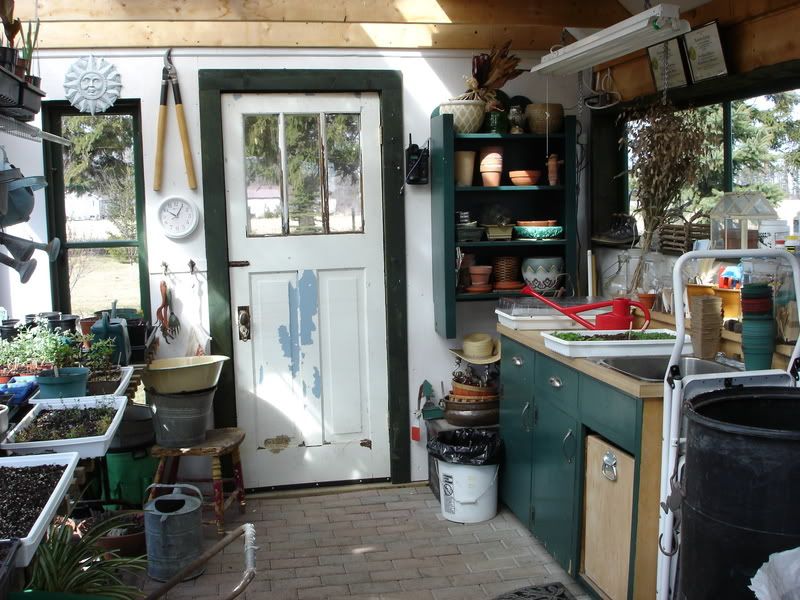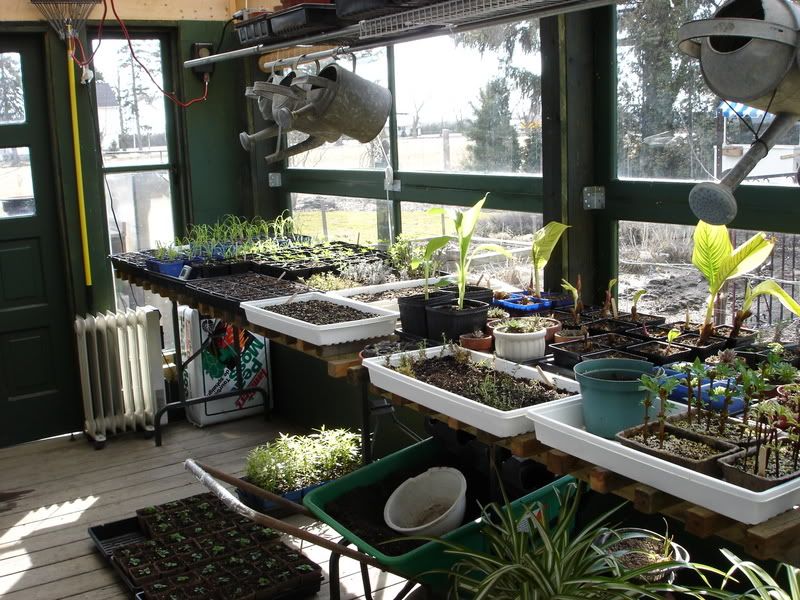 A pool cover goes over it for winter and it's heated to 45-50* at night and attains 80-85* during a sunny day. It's heated with a oil filled electric space heater. In the summer, I lower bamboo shades on the south front windows.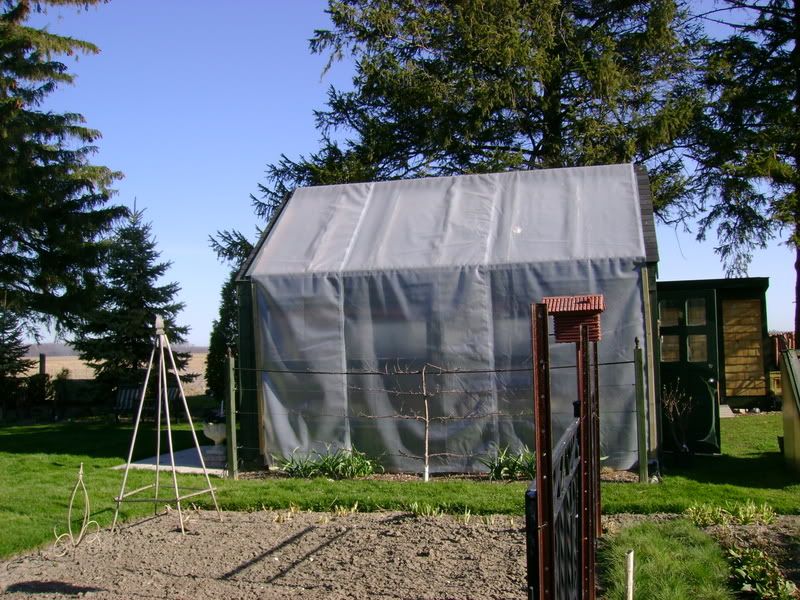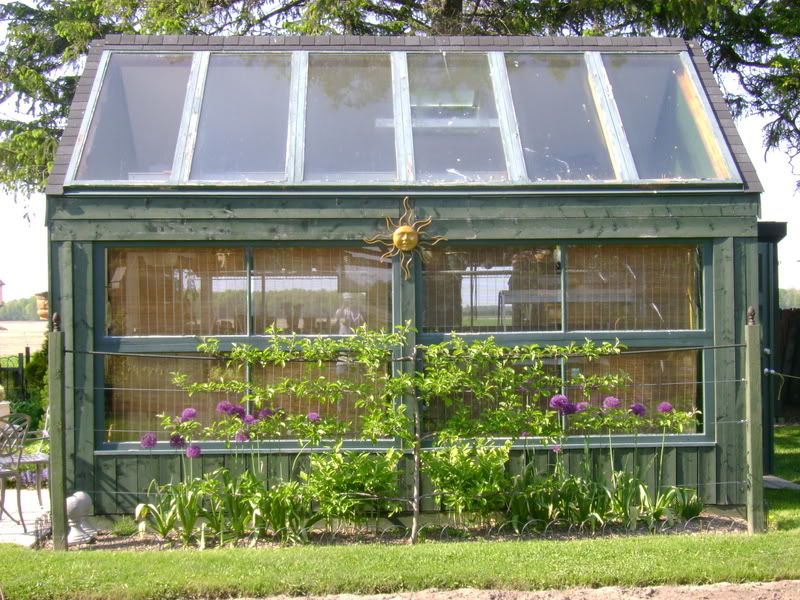 I built it so I could grow perennials from seeds and divisions and start shrubs from cuttings to increase my acre garden (which I do) but it has become a source of income in that I started having a huge plant sale yearly. Starting in Feb. for seeds and March for divisions, I start churning out perennials thru the GH, then coldframe and onto a outdoor holding area until the plant sale. I sold 2,000+ plants in about 6 hours this year!