Bush shots...Florida-style
Bush shots are becoming harder to get because all of mine are really starting to grow together, and I still have a hard time getting pictures of them to look like anything more than a green blob. But here goes.
Borderer
Clotilde Soupert
Mme Abel Chatenay and again below from another angle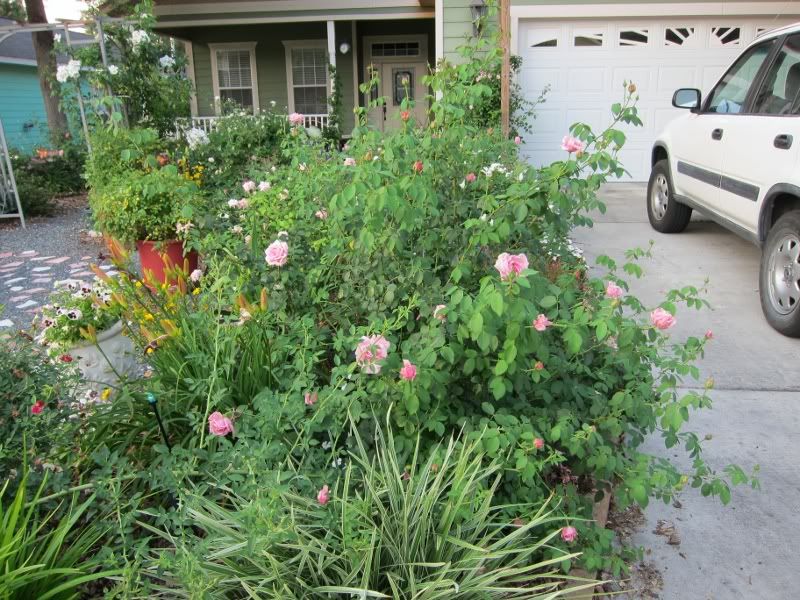 And a couple of days later. Believe it or not, she's a hybrid tea!
Nearest is Clotilde Soupert, then Hermosa, and in the back is the Clotilde Soupert in the 2nd photo. Sorry it's out of focus.
Bow Bells - 6 months in the ground and growing in shade. I was pleased to see several buds.
Maman Cochet, Cl and Reve d'Or - I believe they both still have crusty brown spent blooms from their first flush. Oh, well.
A baby Souv de St Anne's
I wouldn't mind having a garden full of these roses. They do very well here even with no spraying.
Sherry
Here is a link that might be useful: If only sweat were irrigation...