Munstead Woods' spring colors
dublinbay z6 (KS)
May 11, 2014
Since we've had several discussions about what color exactly is Munstead Woods, I decided to keep a "record" here for future reference. I planted mine last year and it bloomed during the summer--a wonderful purple/magenta--as you can see in the pic below taken June 2013 (which I've shown before).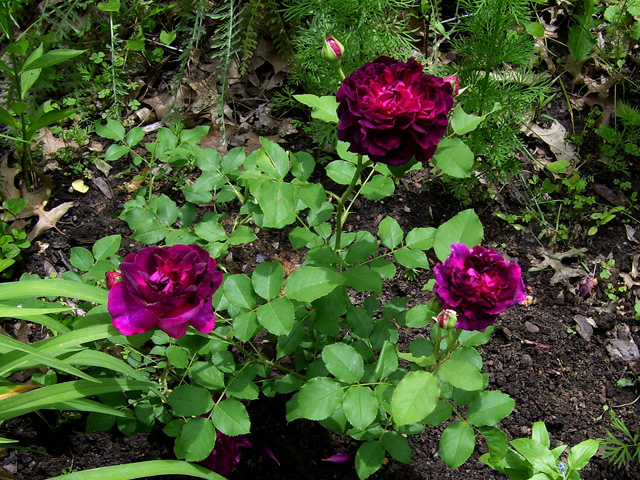 However, some other gardeners reported that their MW was much more pinkish-reddish--more of a dark hot pink, in fact. So what color is MW?
My MW just opened today for the first time this season--and it is definitely more of a dark hot pink than the magenta/purple of my pic above. So that agrees with the other gardeners.
It will be interesting to see if it regains its purple/magenta shades as the season progresses. I will be sure to take pics in June so that we can compare them with the pic from last June (6-6-13).
Sorry I'm too busy right now to take pics and post them. Have a garden tour coming up in about a week, and I still don't have all the leaves out of my beds yet.
If anyone gets really dark colors this early from MW, please let us know--and see it. : )
Thanks.
Kate