Desert Rose- has not flowered or leaved since I got it in Oct
yorkiemiki
February 17, 2014
So I purchased a gallon sized "Desert Rose" in early October, from Home Depot. I'm in los Angeles we've had very little rainfall and it's been 70-80 degrees all winter. I water it about once every 2-3 weeks. I've only fertilized it once about 3 months ago with very weak fertilizer.
It lost it's leaves the first week I borught it home around early october.
Also, when I first bought it I noticed some scaley bugs... i treated it for a week with a little bit of alcohol and now the spiders have seemed to take care of them. Haven't seen any pests for 3-4 months
I thought that these things usually will have flowers or leaves during warm dry weather?
In some of the photos u can see buds forming.
This happened in November/december the buds formed but no flowers/leaves came from them
Am I doing something wrong?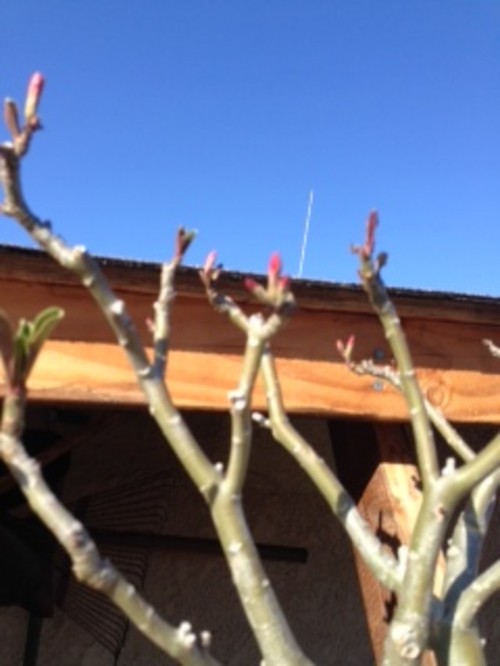 This post was edited by yorkiemiki on Mon, Feb 17, 14 at 18:08