Pruning Before and After
elucas101
(8)
April 23, 2013
Off with their heads!!! No, kidding, but there were moments I thought I had performed more of a beheading than a prune, but it seems things may be alright after all.
This was the first time I pruned my bigger DR - I had snipped a few long branches on seedlings but not thick branches on established plants. I ended up cutting them a bit shorter than I was probably supposed to, but for shape, balance and to make sure I got a nicely healing cut I had to go a bit short.
Flashback to last year when I found a pair of the most neglected, hot mess obesum crunched together root bound in a pot with a giant seed pod sticking out.

After I pried them out of the pot:

Seperation almost complete:

First one freed:

I have misplaced the photo of the plant in a pot from last year, but here it is after pruning, but before lifting.

Close up of pruning:

Here is the new pruned and lifted plant!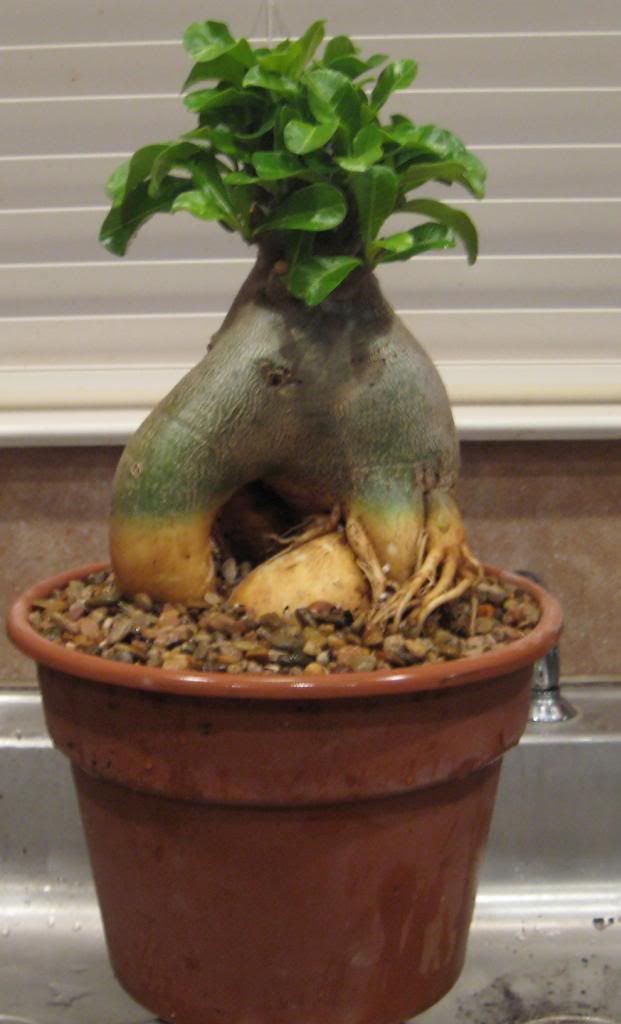 Here is the other One after seperation:

I also don't have last years picture of this one, sorry! But here it is all pruned and lifted!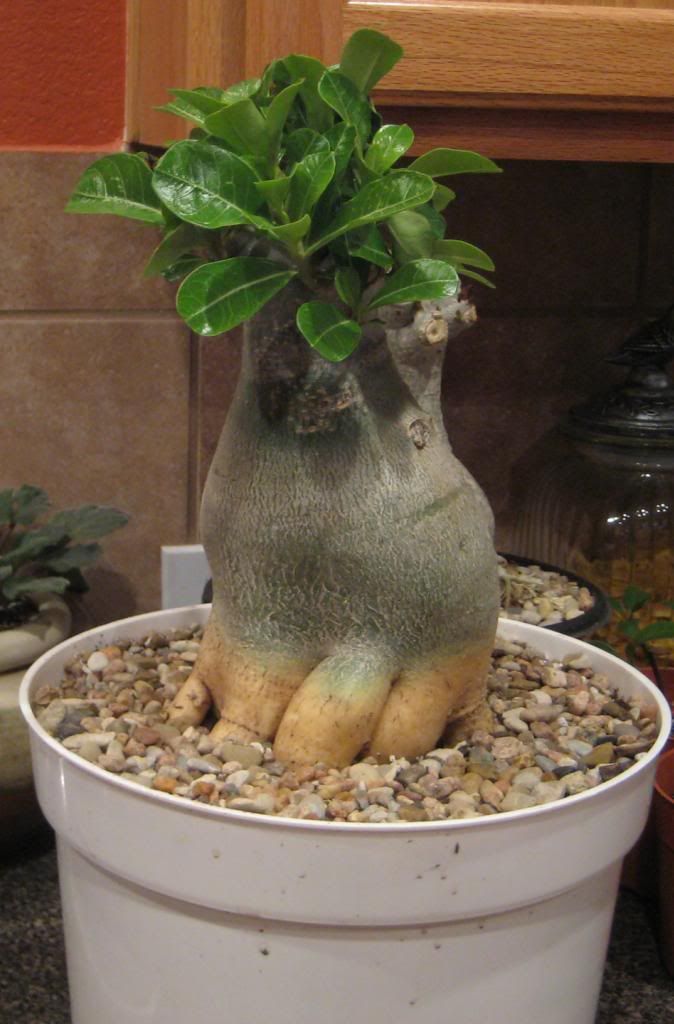 Here is a before picture from last year of an obesum I bought at Walmart.

I pruned this one and when i raised it I found some rot in the roots. There wasn't a whole lot but there was some. I cut the rot off and I hope it will recover. It got a beheading too but has not bounced back as quickly as the first two.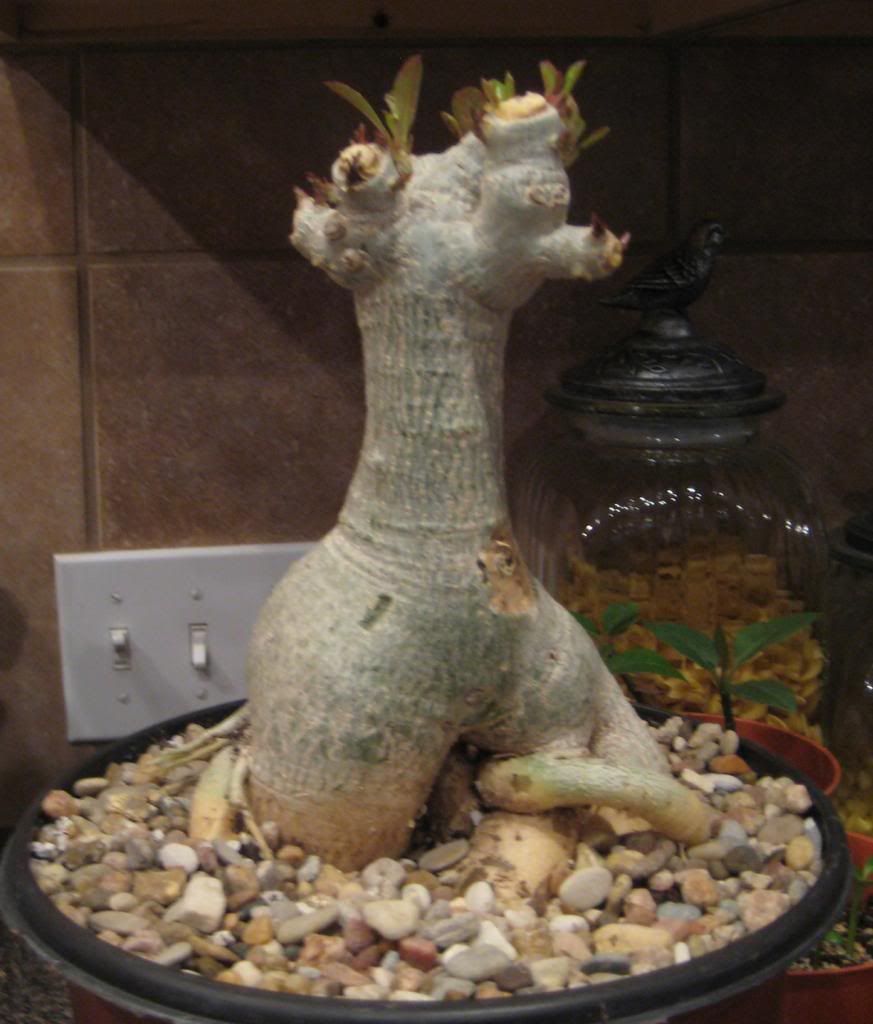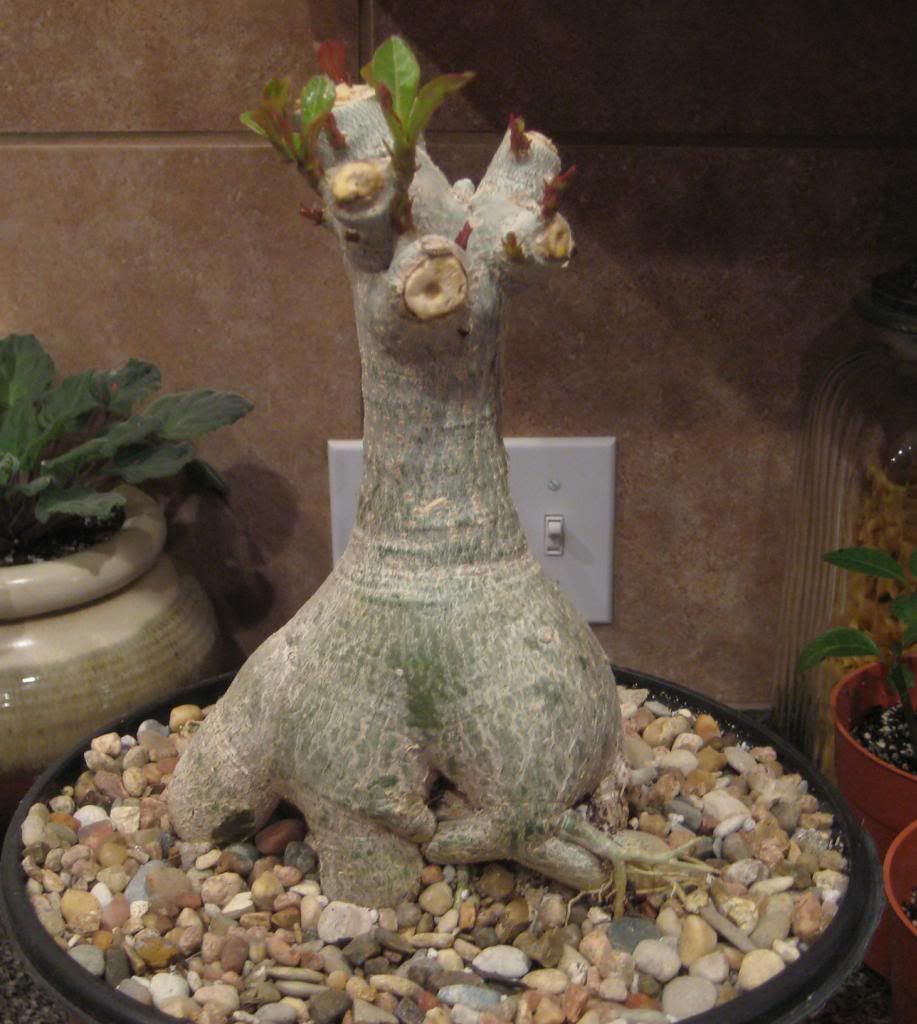 I have one more that is just heartbreaking for me. This one I love so much but it has had a rough time. When I first got it I was told to cut off an odd branch to create better balance, which I agree needed to be done. I was none the wiser until I pruned the plant that it appeared to have rot behind the old cut area.
I should have just left it but I panicked and cut down further and further, until I had an unbalanced, ugly mess and coiuld still see the dark wood in there, it must go all the way down. the roots are not rotten at all though, which I should have checked first. I finally truly beheaded this poor thing and it makes me cringe just telling you about it. It does have 2 nodes trying to pop out of the very edge of the neck which I will have to get pictures of, but this is really severe y'all and I don't know if it will make it. Too bad because the flowers are gorgeous.
Before the attack:

WARNING, PAINFUL PHOTOS!!!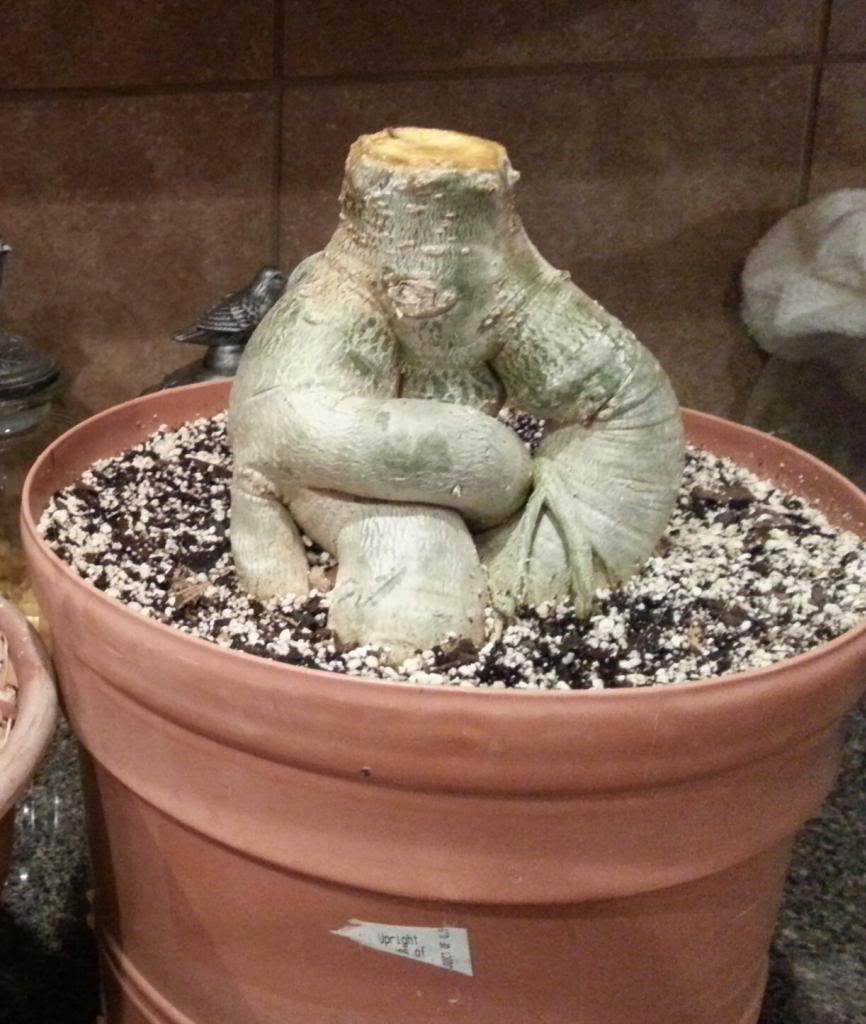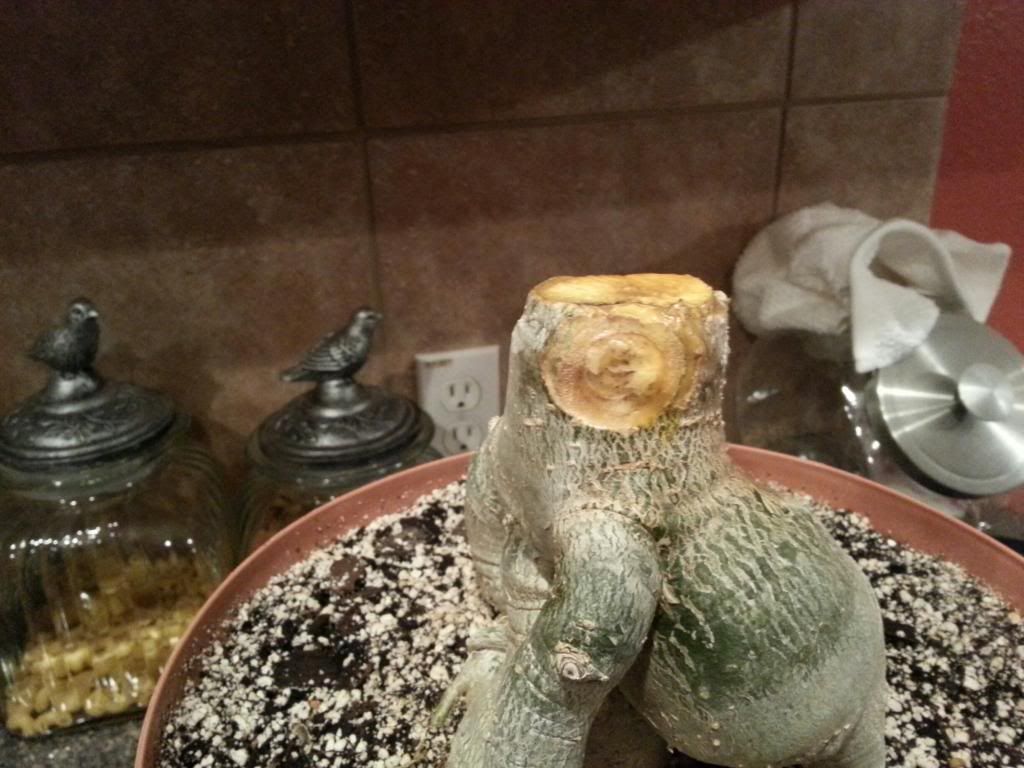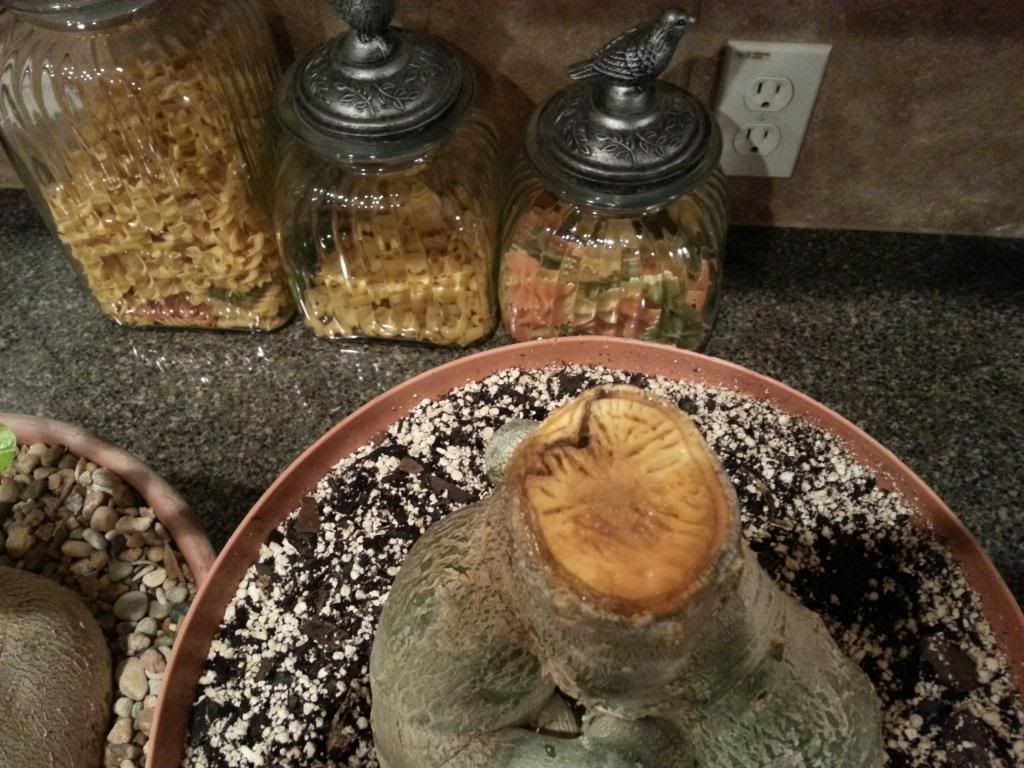 Is there any real hope this plant can recover or am i just wasting my time?