Time to show off our Adenium pictures!!!!
greenclaws UKzone8a
April 18, 2012
OK, guess I have to go first, haha!! Please everyone, post a picture of yours too as this will be a great way to start the forum going don't you think?
Links will soon be added to access this from other forums and a picture of someones stunning Adenium that has been my inspiration for some time will also grace the main page...wonder whose it will be?...I know!
Gill from the UK.
All my plants ahave been grown from seed, these are my four older Adenium obesums...they look huge but are 8inch max.
seedling Ad. obesums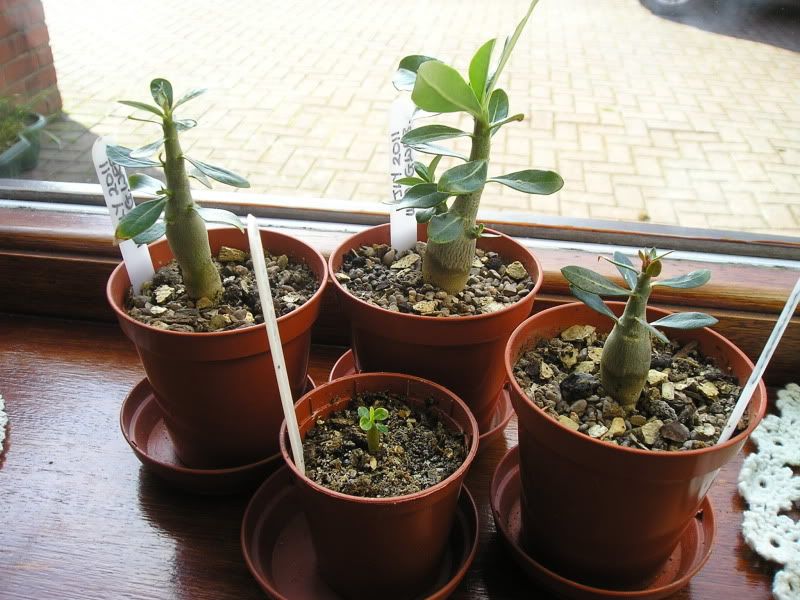 seedling Ad. arabicums