Just A Few Pics From Barerooting .. To Containers.
Loveplants2 8b Virginia Beach, Virginia
April 17, 2013
Hello Everyone!!
I just wanted to share some pics that i took today while i was barerooting some trees that i received from a friend from Florida.
Here are a few Arabicum's that were in pots under lights for a few months. I decided to bareroot these and put them in the Gritty Mix. One was blooming , but i wanted to get it repotted..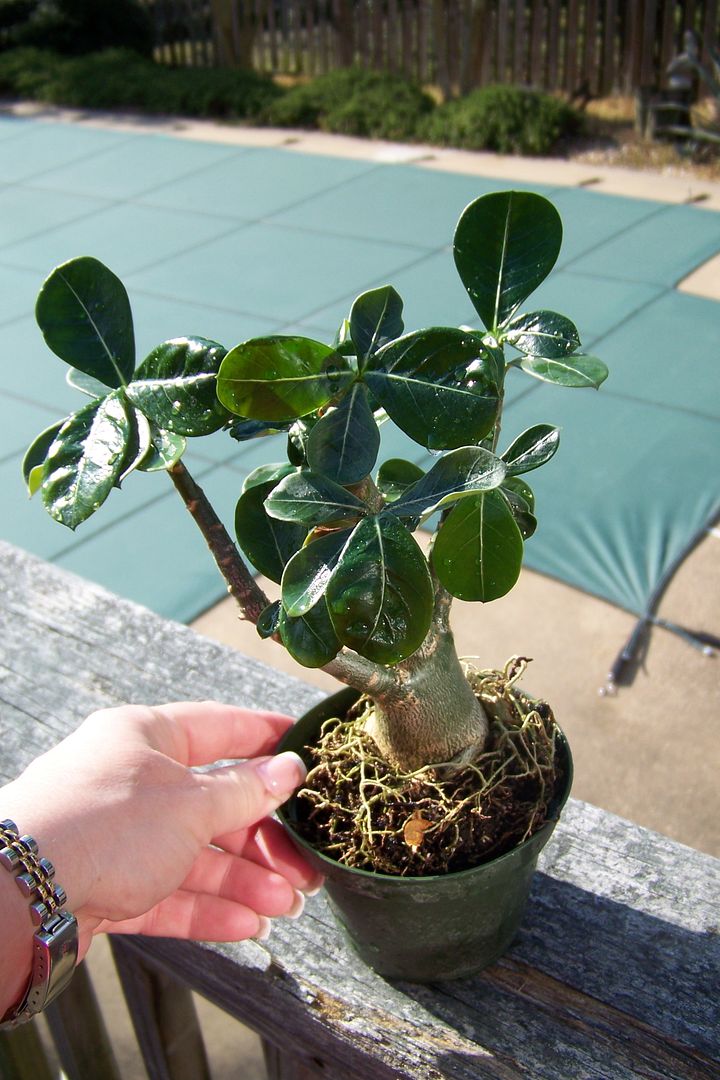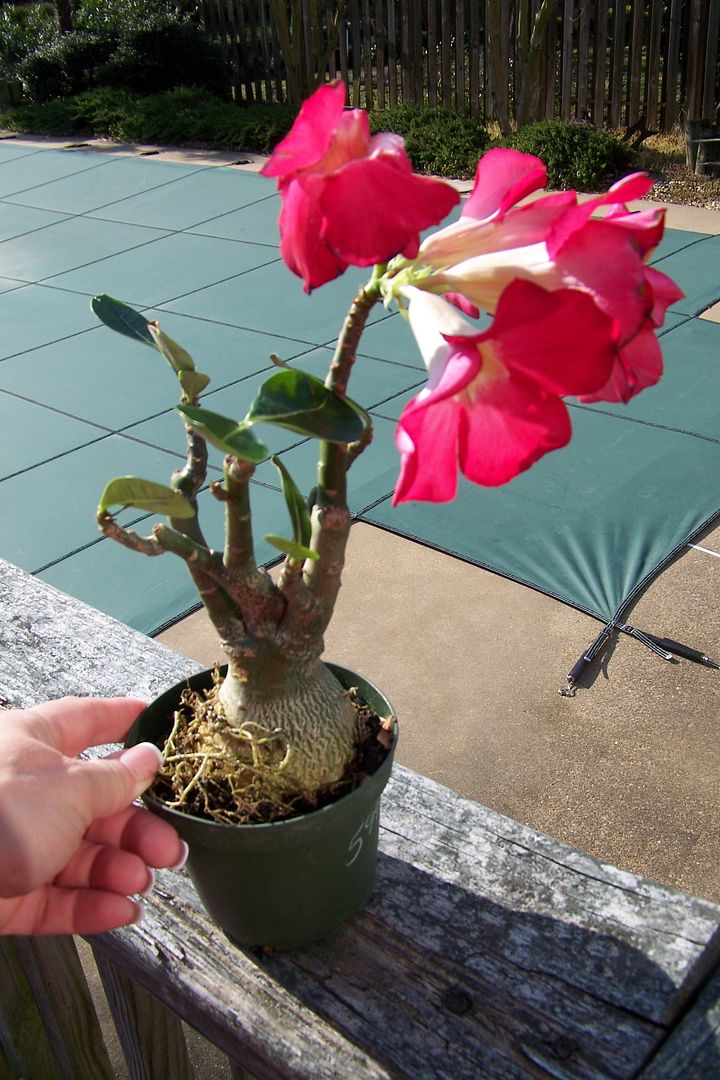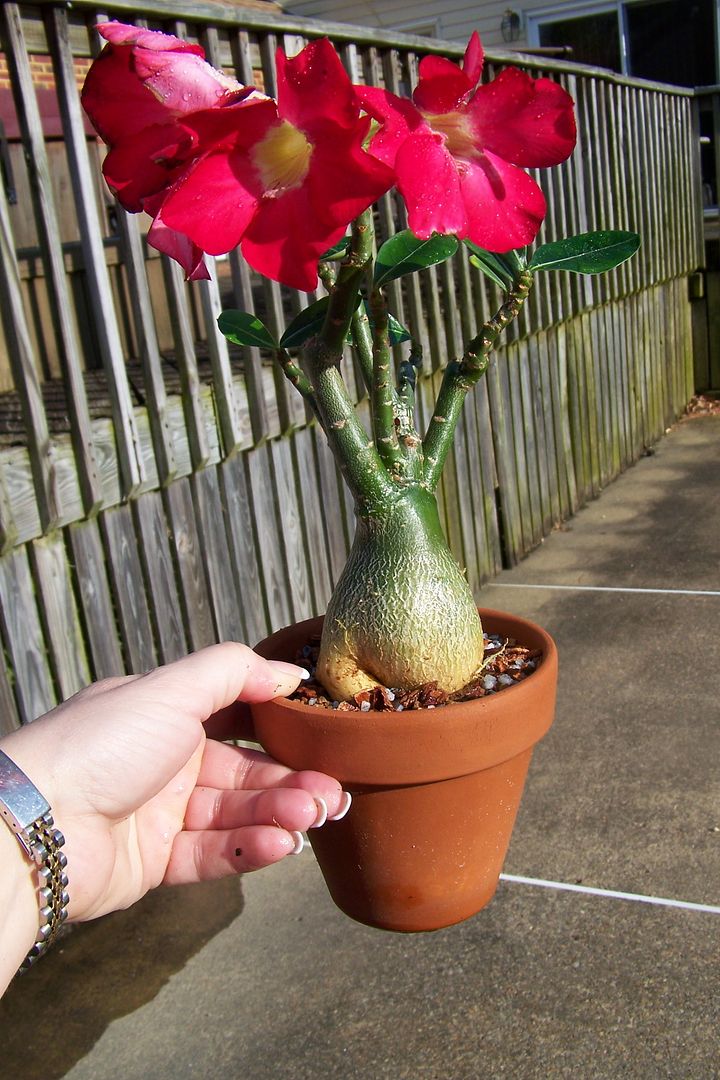 I am having issues with Photobucket... Argg!!!
I will try to post some more..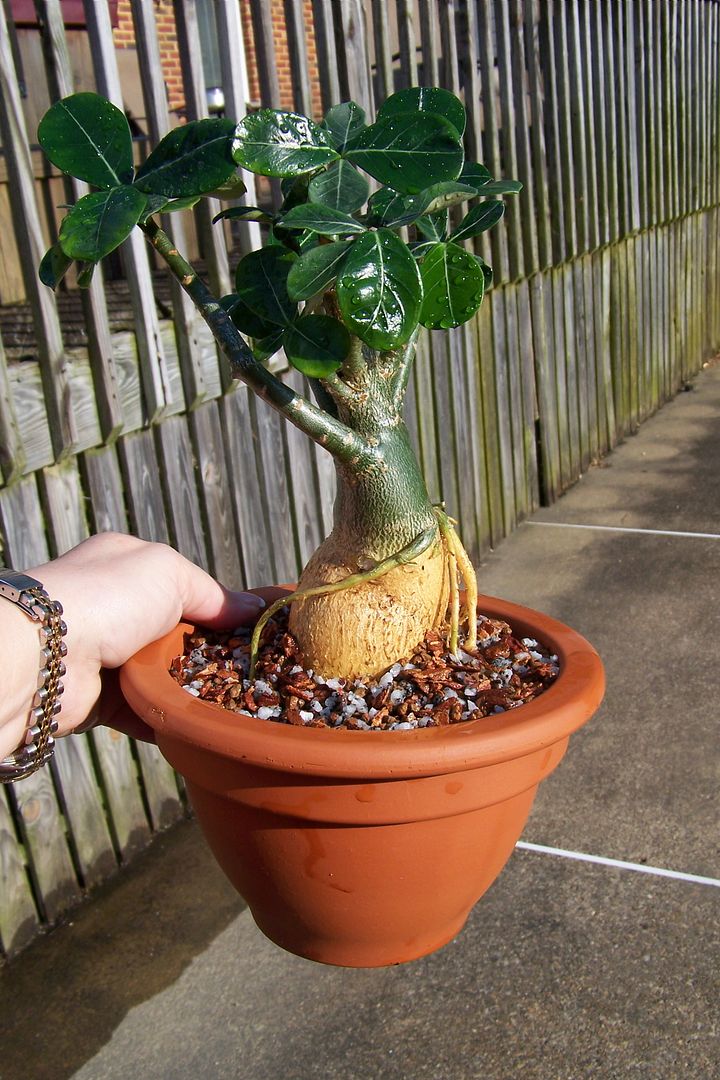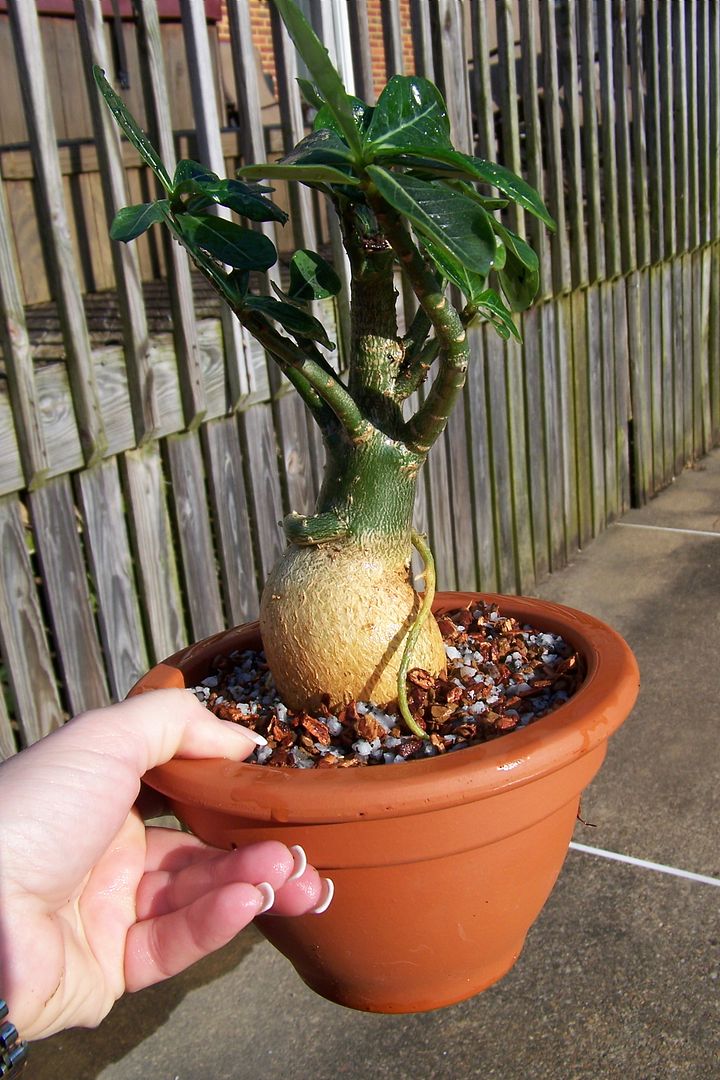 Grafted trees from Rinoa doing well!! Some are budding..!!

Montrose.. Multicolor Mini... Potted up in Gritty Mix. It looks funny now.. but it will fill out much better!! I love this one!!!
last new mini Montrose
Plumeria in the greenhouse waking up!!! YES!!!
I will have to post my seedlings from Mark D. They are all doing well and i am very happy with their progress.
Is anyone else not happy with Photobucket? I dont like this new set up..
Oh well..
Hope you enjoy the pictures. I love barerooting them and placing them into the new containers.
Next to repot are those bigger DR's that are huge. I will lift them and expose more of the Caudex.
Thanks for looking!!
Take care,
Laura