New additions!
Hi All, there are couple of new tiny adeniums in my yard and at this moment I'm happy that I live in Florida (can change my mind by August) ;)
soft pink with dark center, about 3in diameter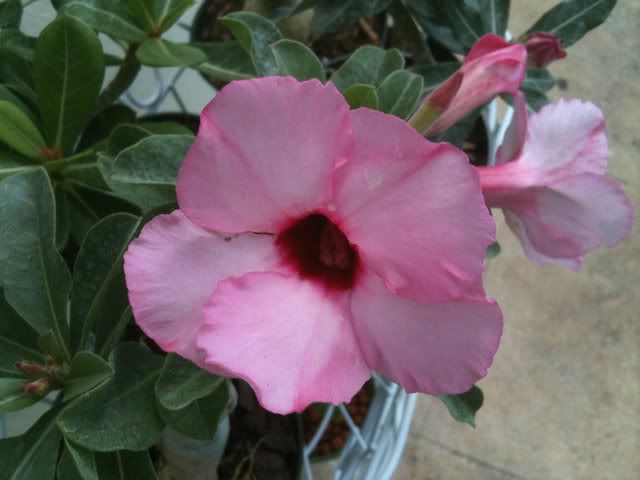 this one has small flowers, a bit less than 3 in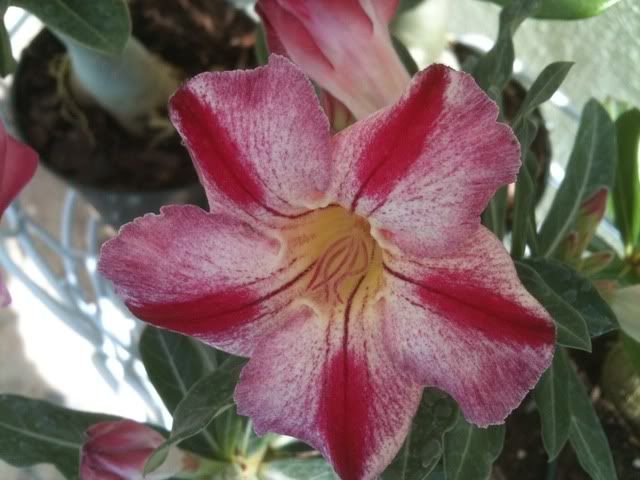 And there are all four ( my mothers day gift), non blooming at the time are reds.
The best part I got it at Home Depot! No shipping no stress no surprises! Looks like there is a local nursery selling a lot of adeniums, these two are grafted reds are seedlings. Will post pictures when they bloom again.
Aggie