1 adenium with 4 colors bloom (For Frank)
To friends who read this thread, enjoy.
To Frank, I know you like the dark red velvet type bloom on adenium. I am proud to show you this plant with 4 different color blooms on it. It this the first time I see 4 colors bloom at the same time.
1- Dark red velvet (grafted)
2- Santa Clause (grafted)
3- White with red border (grafted)
4- Hot pink with round patel (mother plant color)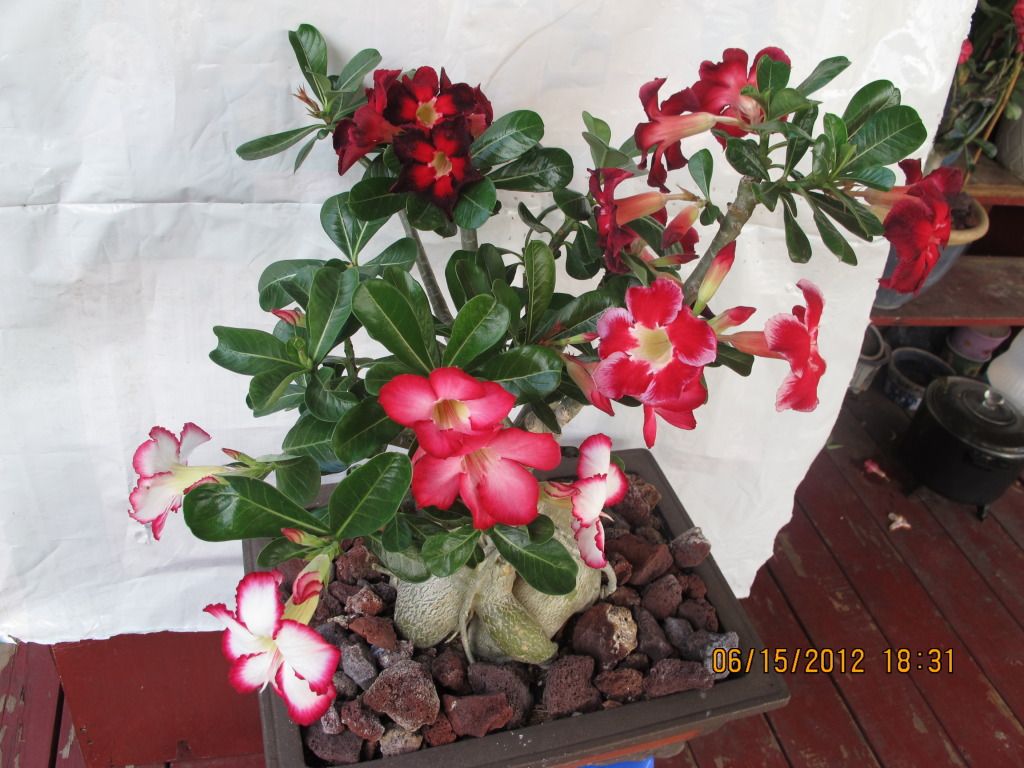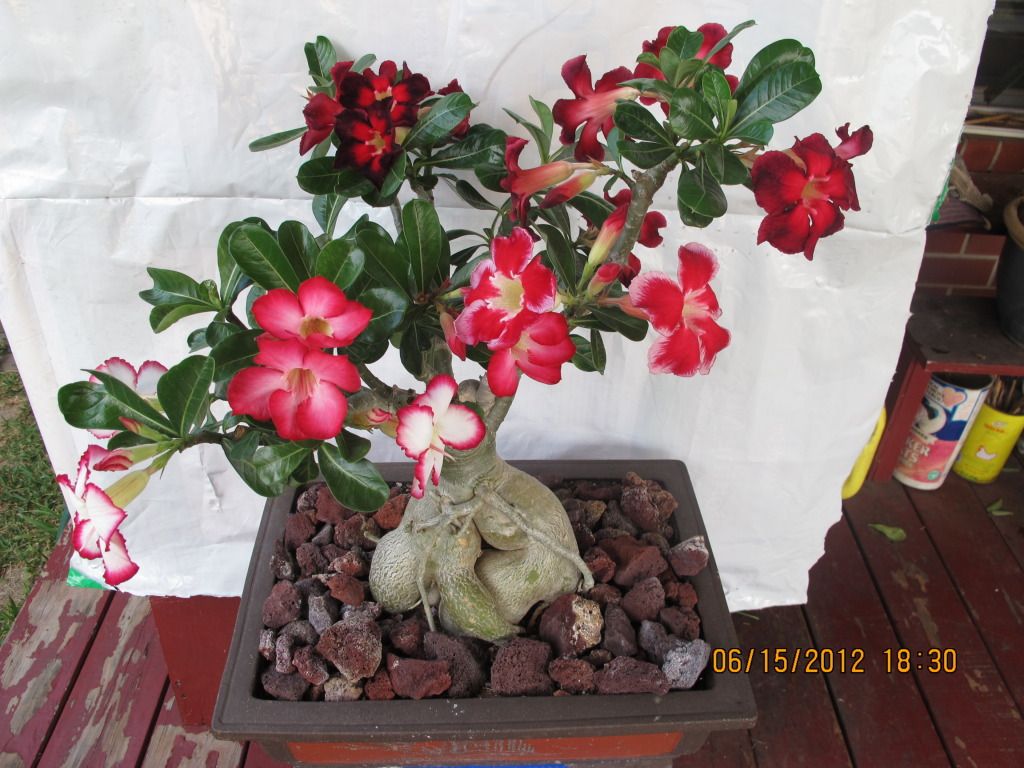 The next 2 desert rose I already post last month with other big pots, but they weren't in full bloom. I hope all of you don't mind to see them again in full bloom.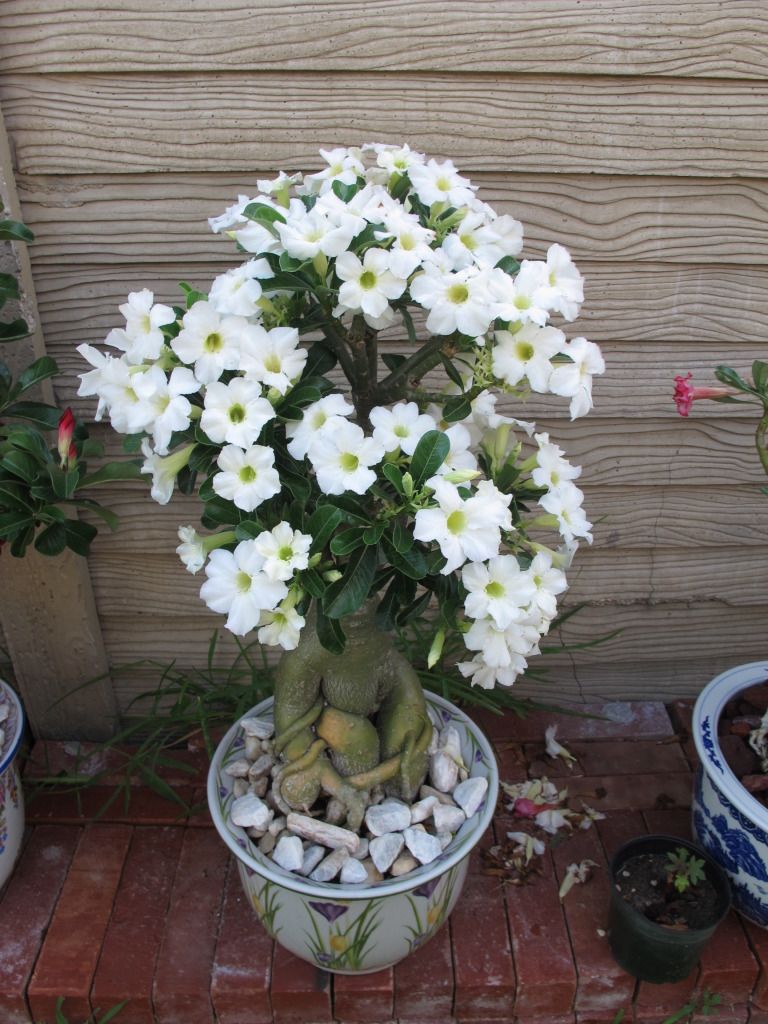 This small pot with bonsai type, with white, and red as mother. (only one red bloom already fall off)