My adenium variety (pictures)
Some of my smaller pots are slowly bloom for me and here are 4 pots.
This pot named (DANG U THAI) closer shot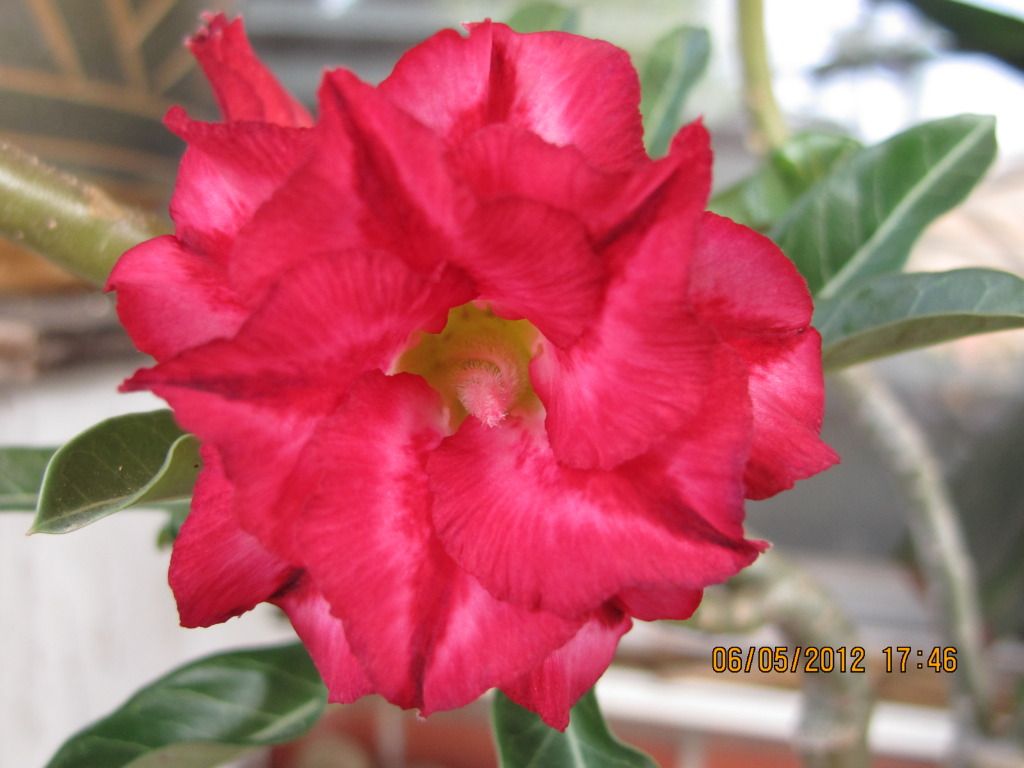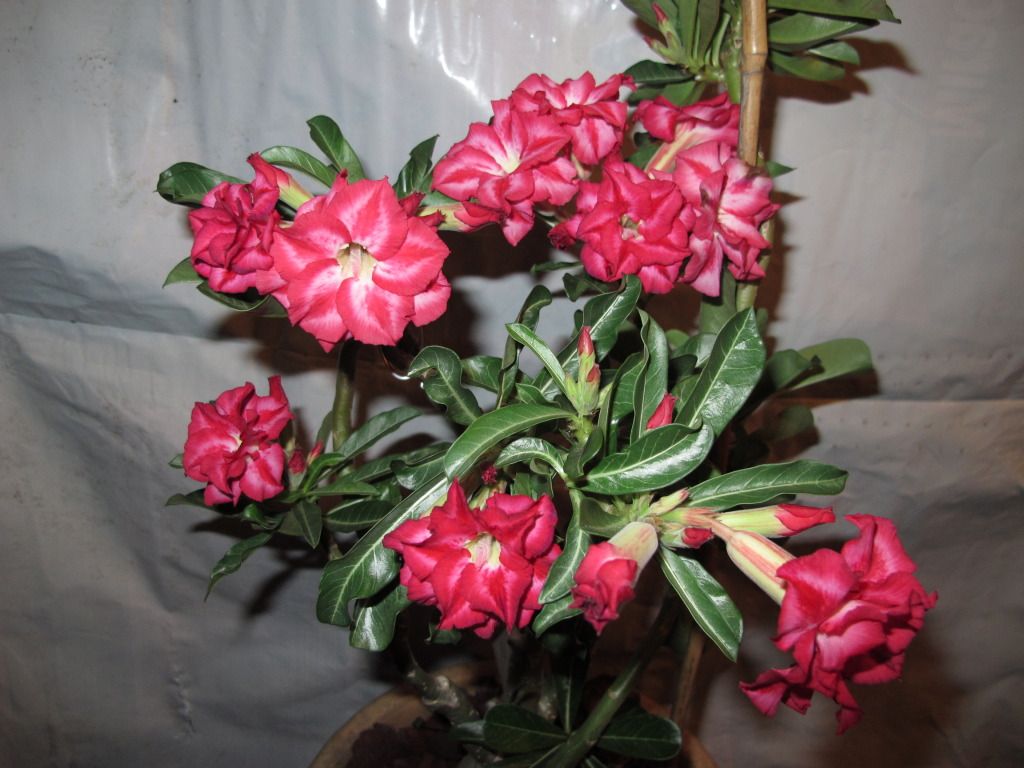 This one named TEA TAR (will be in full bloom about 10 days from now) still so many small buds.
This one named SANTA CLAUSE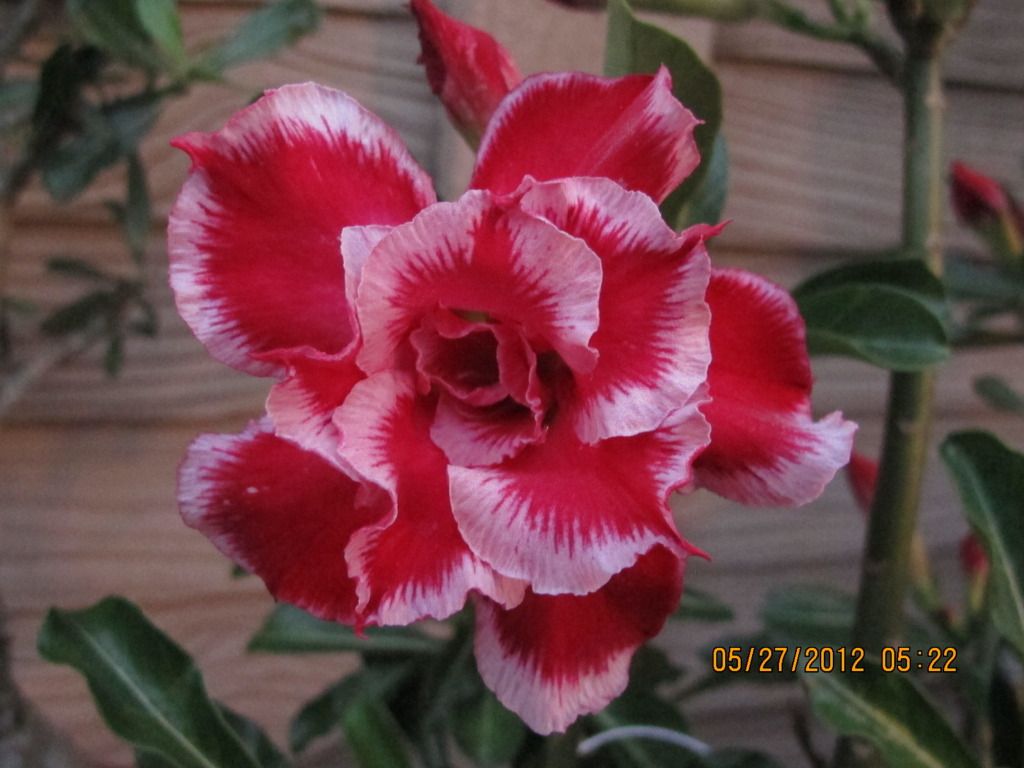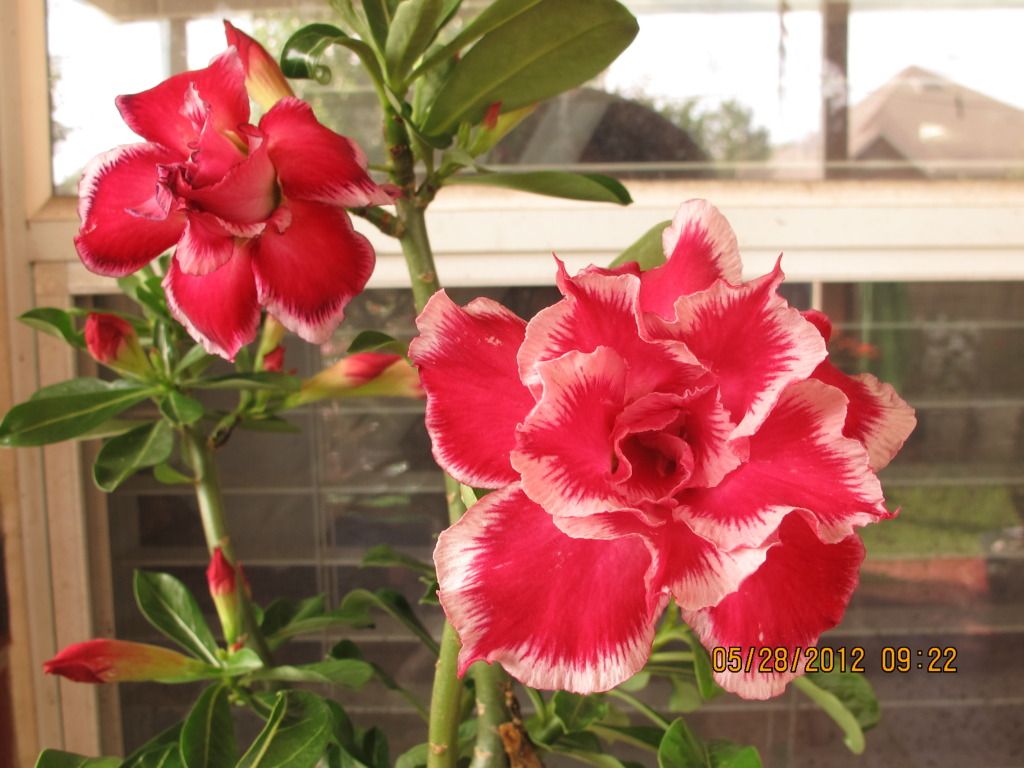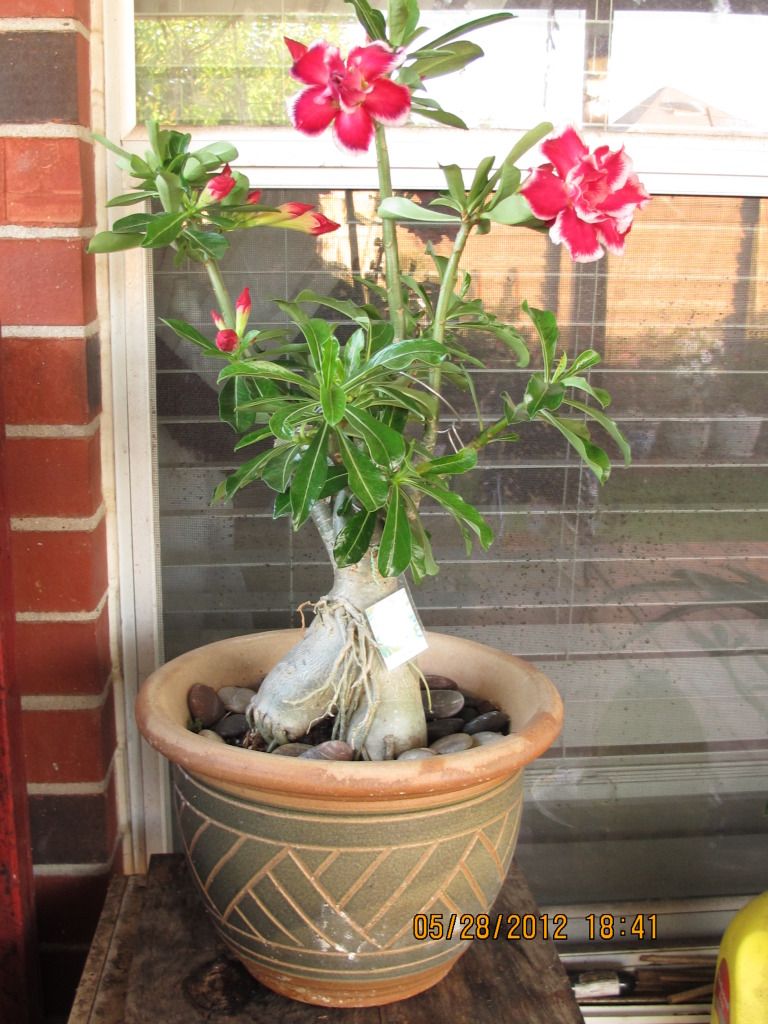 I bought this plant 3 years ago from ThaiLand (a little bigger than a quarter)and the name tag already faded. So I don't know it's name anymore.
closer shot