Result of last year grafts.
Last year was my first time experiment, I did some grafts on my adenium cuttings. Here are 2 out of 7 grafts that took. The cuttings bloom like crazy since early May and still very strong.
First picture was the plant that I used for scions. The 2 cuttings plants were about 6 years old without caudexes.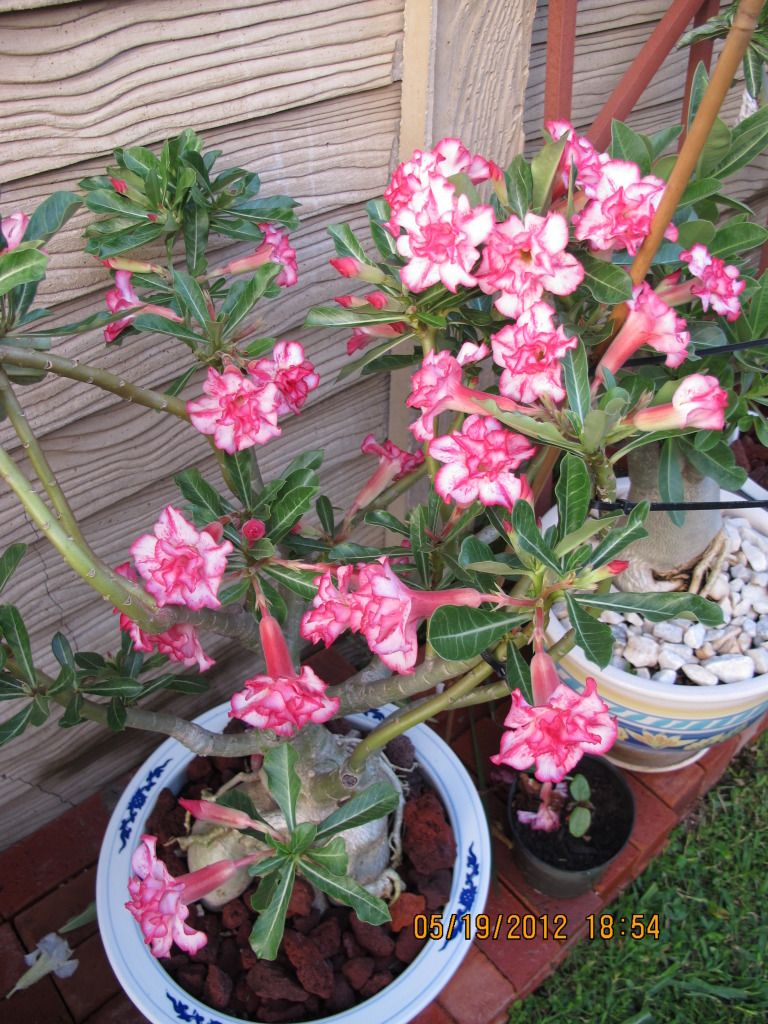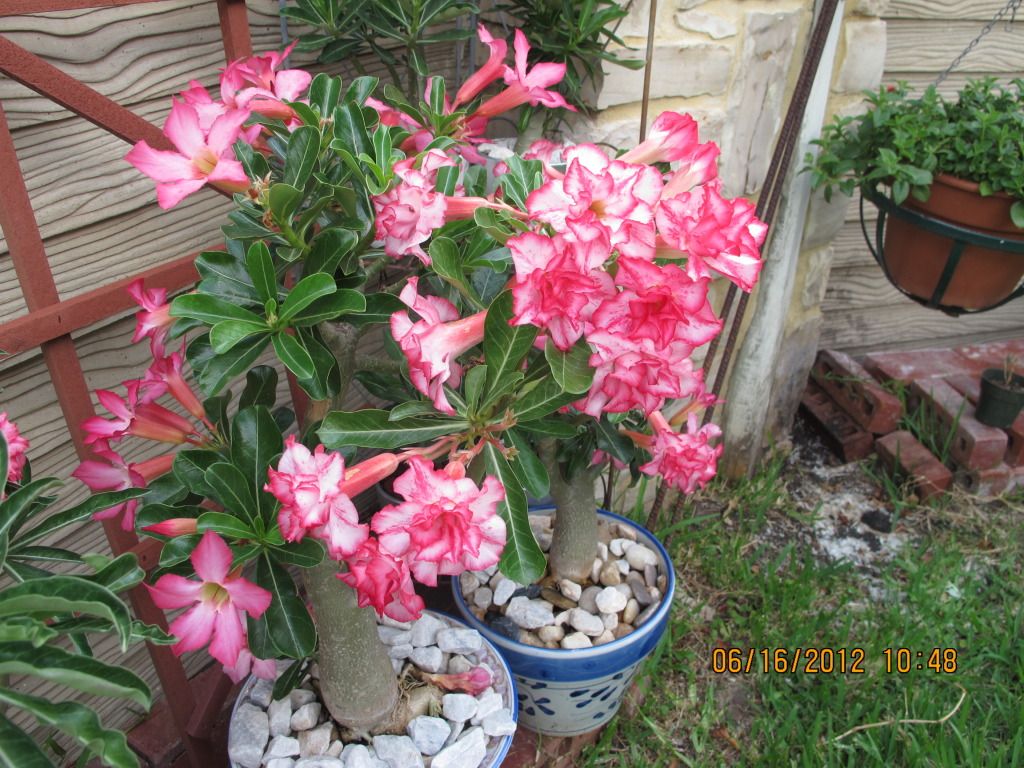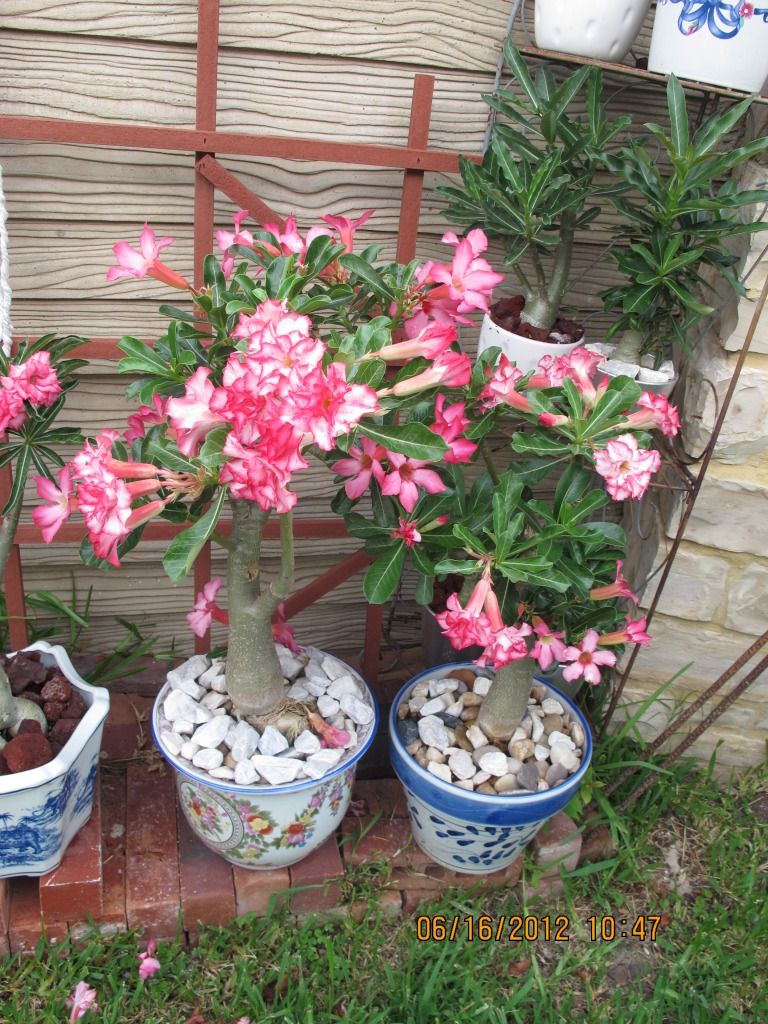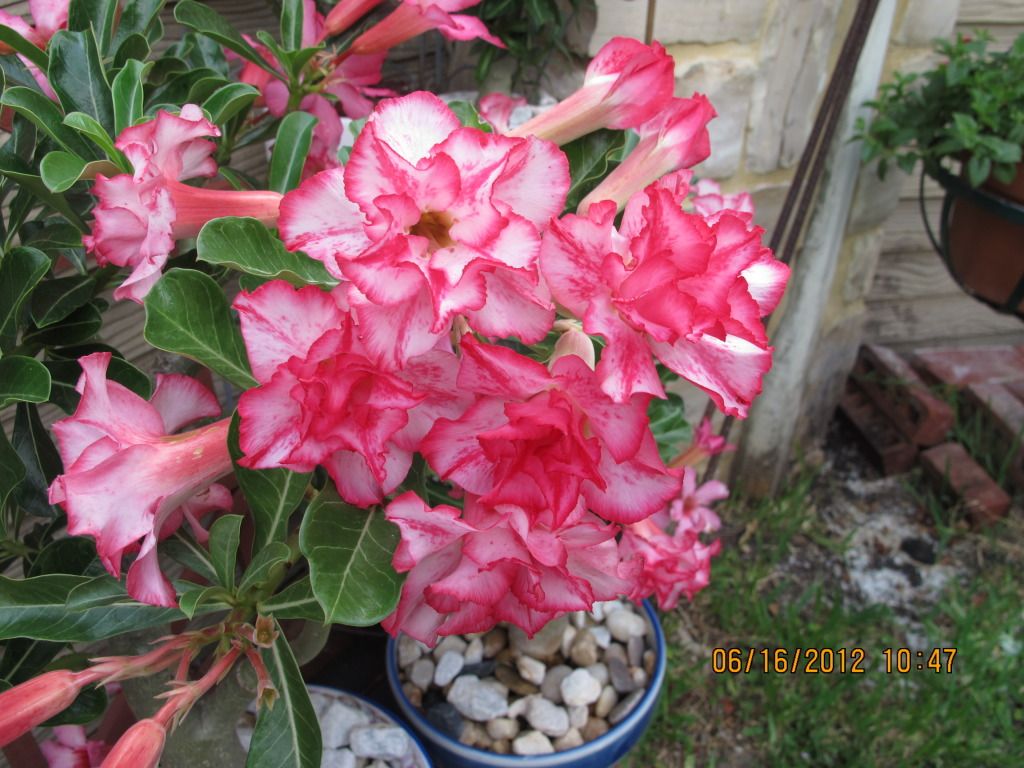 Last week I did many more grafts for me and my 5 other friends. I was having fun giving a grafts lesson to my friends in my patio and together we did over 60 grafts. (20 for me alone). Here they are, I keep them in shade area without water until I see new leaves. It will be another week before any action, and the remove of it's plastic bags.