First time bloom (small pots)
These 5 pots are first time bloom.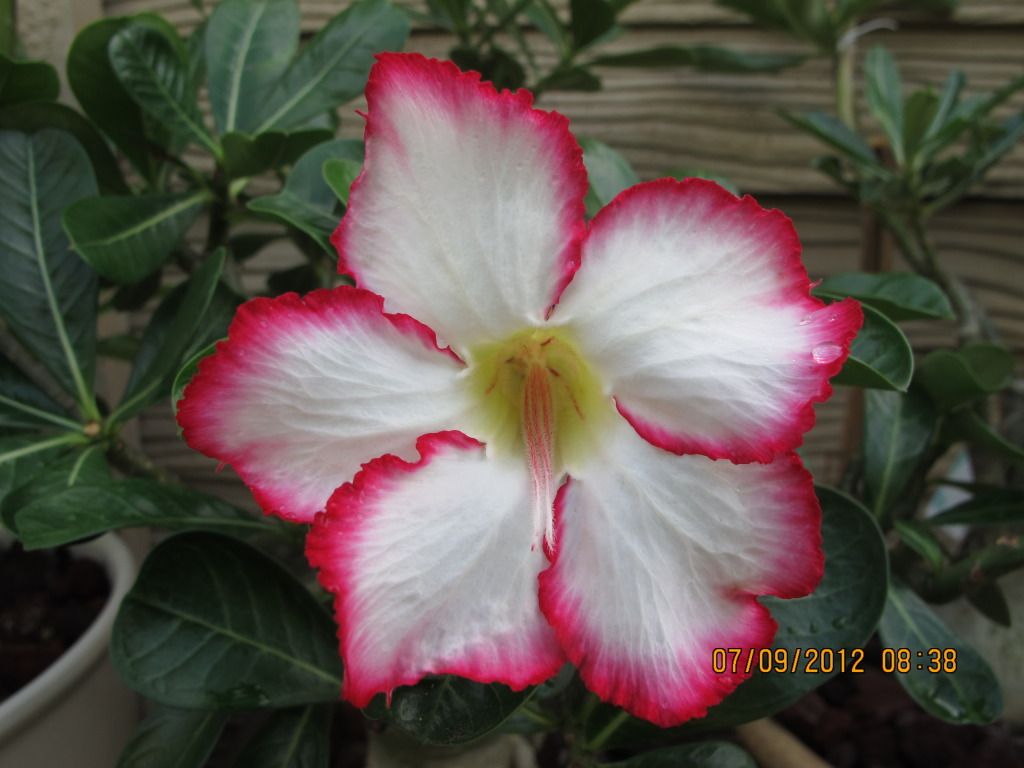 This is from seed. First time from this seedling.
This pot is purple rose, I got it in March and now first time bloom. The color looks brighter purple than the pot I post last month. The pictures tooked one day apart. Very pretty color when first open, but it had little pink the next day.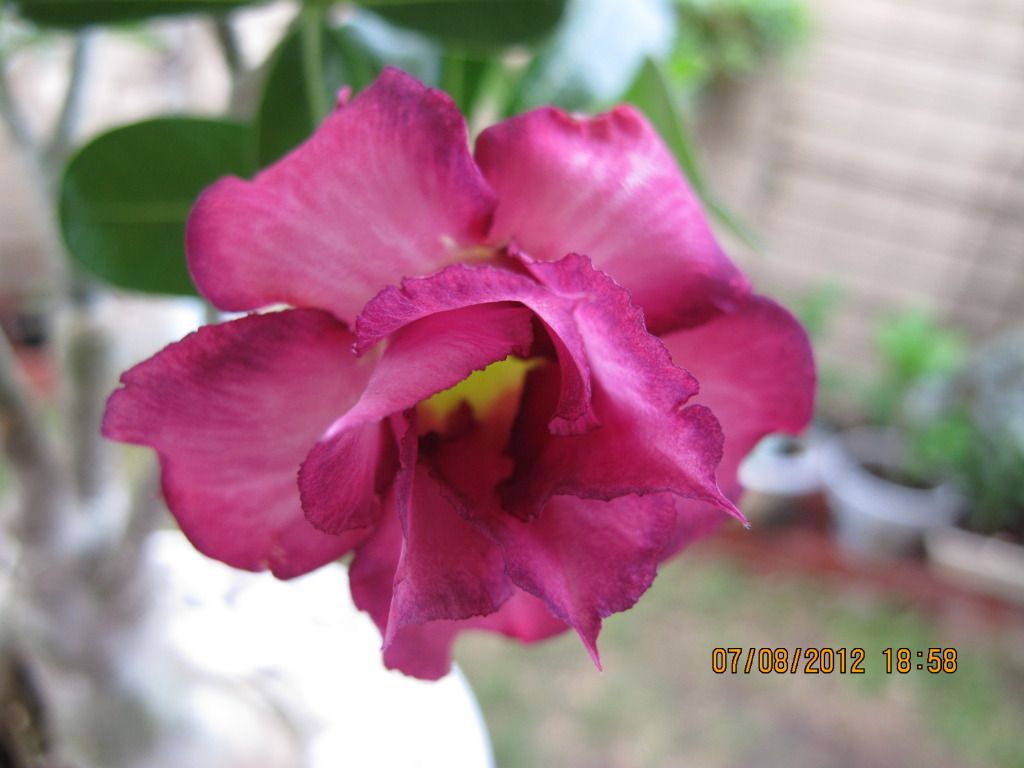 This is "white angle" also first time bloom, so many more buds. The bloom are not too heavy and stand up straight which I like.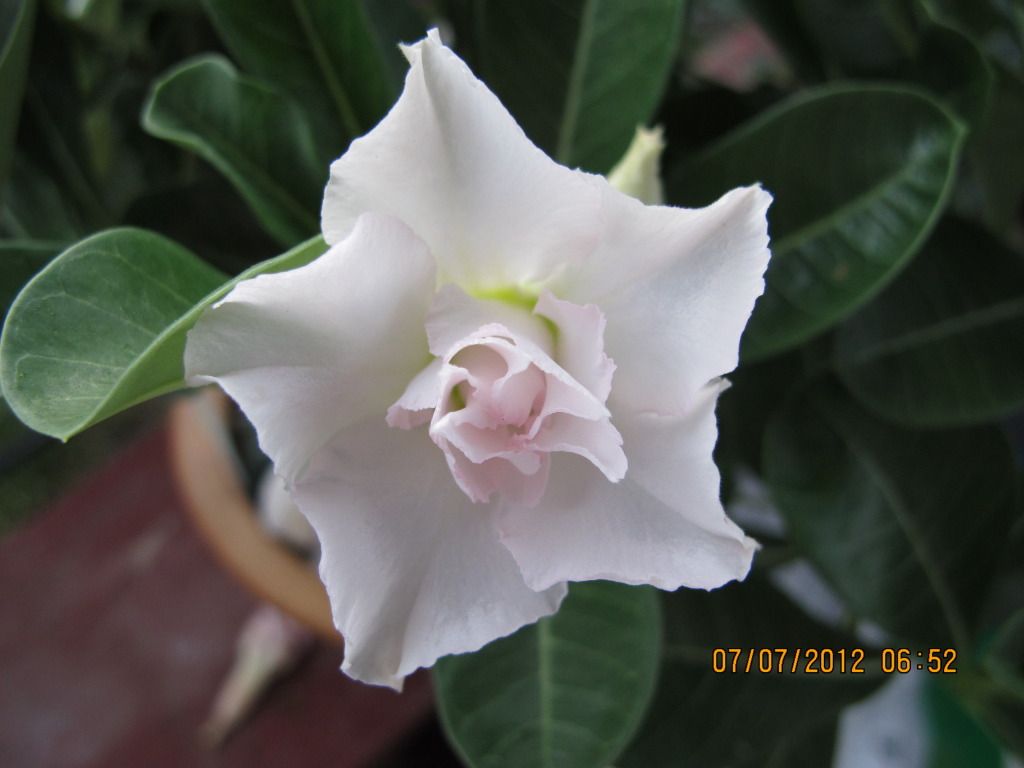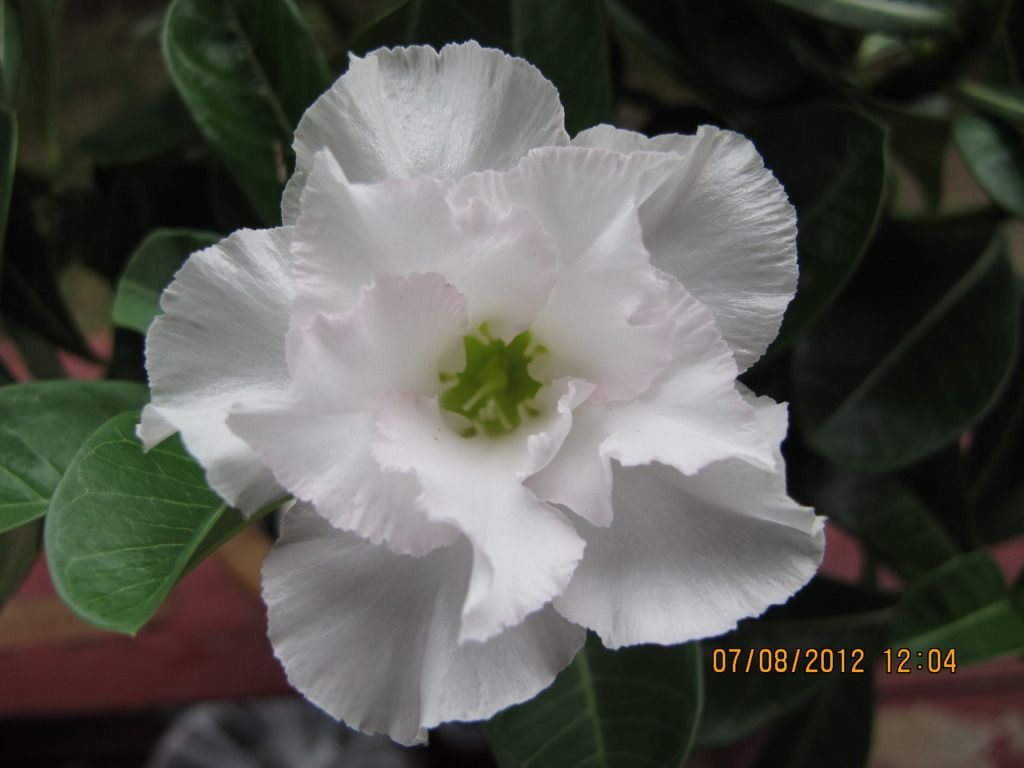 "Triple Golden King" This pot still very small after 3 years from ThaiLand. I got it from KingAdenium and finally bloom for me, the yellow is light, but I am not complaining. The branch is so tiny that it needs support to hold it up with a stick.