Obesom on arabicum?
My girlfriend Mai gave this plant to me, she asked another friend who delivered it to my house on the same day that I am about to do the graftings.
The plant was about 2 feet tall with normal pink blooms, I didn't like how it look, so I cut it down and grafted 5 scions on it. (3 double pink and 2 scions with "Triple Splash") Later that night I called Mai to thanks her, she told me that was arabicum plant. I honestly didn't recognized and ran to the back to take a closer look.
I read on internet about arabicum and knew that arabicum is harder to bloom, and it will not take any graft of any kind.
Oh well, I already did the grafts, and take care the normal way with others plants. To my suprise, all 5 scions of obesum alive on arabicum.
Any body ever do this kind of grafts?
I just gave it a new pot today.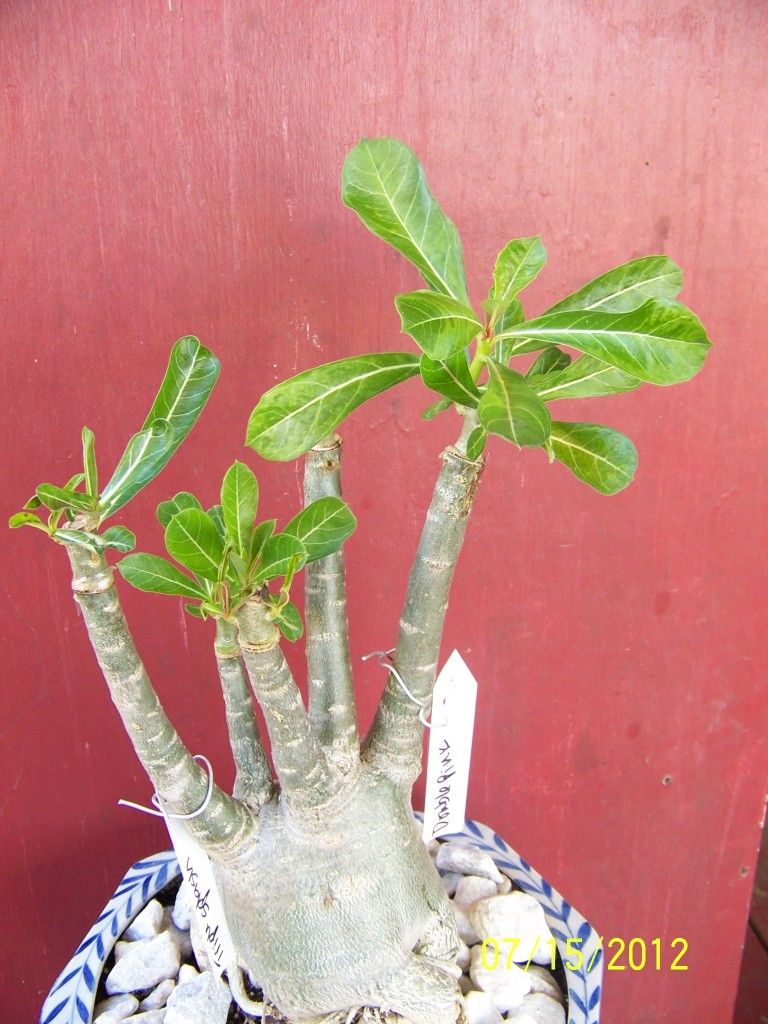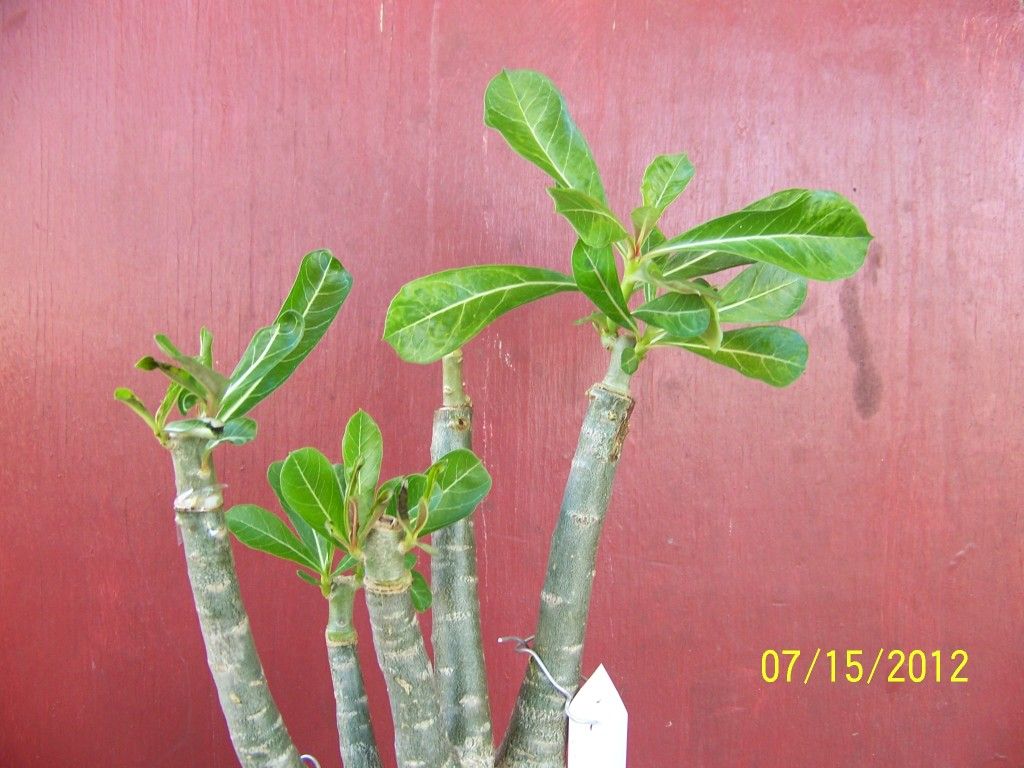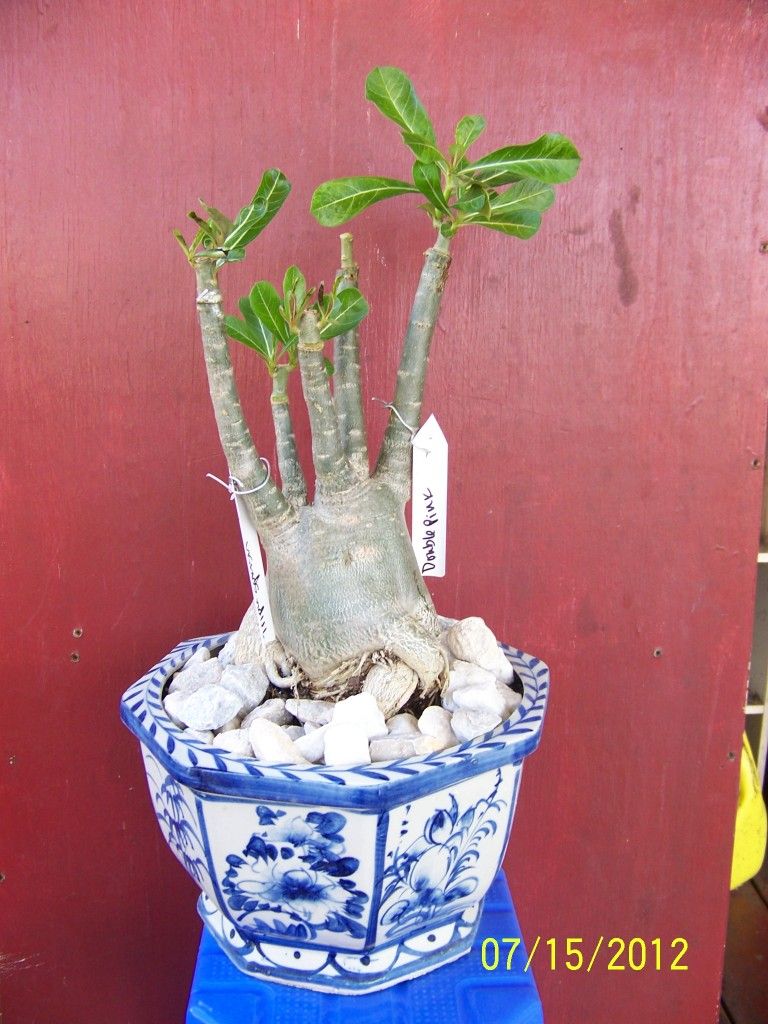 It was only plastic pot in this picture.