New to Adeniums
Hello Adenium Junkies...
I have lurked long and hard for sometime on this particular forum and I have also searched for an Adenium to call my own. I'm still thinking about purchasing seeds and following that path.
However, I recently discovered 6 Adenium plants in my local grocery store simply called Desert Roses. I took the plunge and picked one up. It was horrifyingly planted in solid peat of which I freed it. It is now comfortably sitting in a clay pot of gritty mix. Here it is amongst its cohabitants: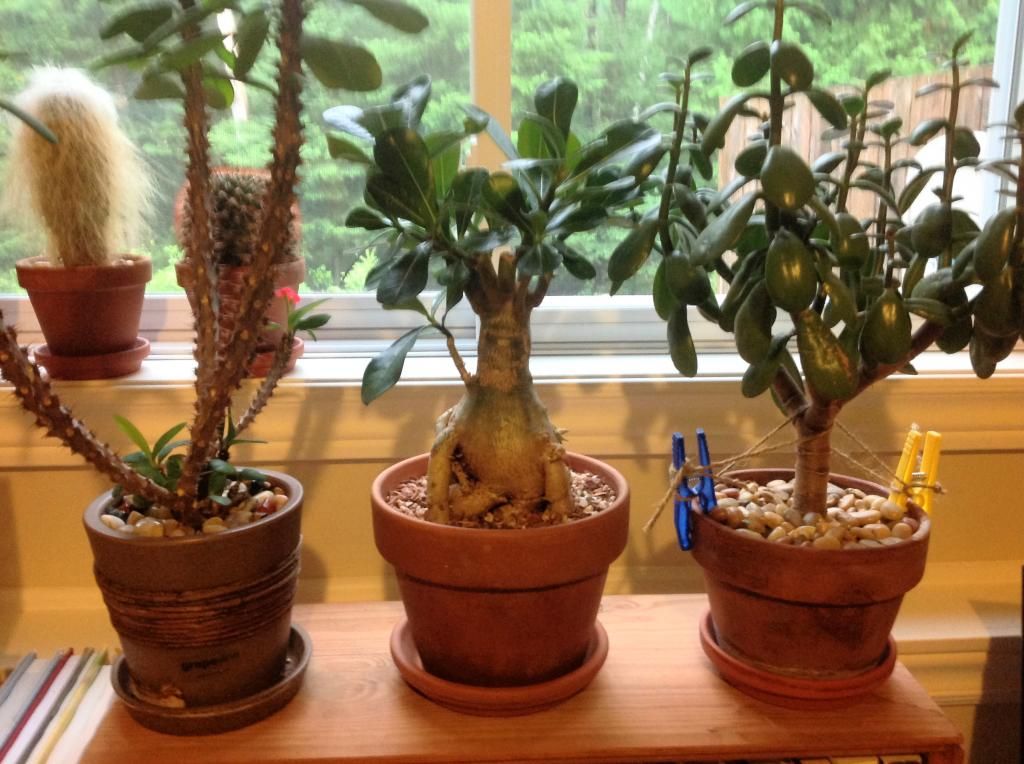 and on its own...
No doubt it's a common pink flowering type, but it's mine!
I just re-potted it today so a couple questions:
Should I water it thoroughly (I misted it only)?
Should I fertilize it immediately?
Will it be fine in a south facing window with my other cacti and succulents?
Thanks for all your help.