Some Interesting Babies
johnsonm08
(5a)
September 13, 2012
Just thought I would share a couple of my baby's. All are about 6 or so months and about 3" tall.
Its kind of hard to tell on this one, but the caudex is really dark (black).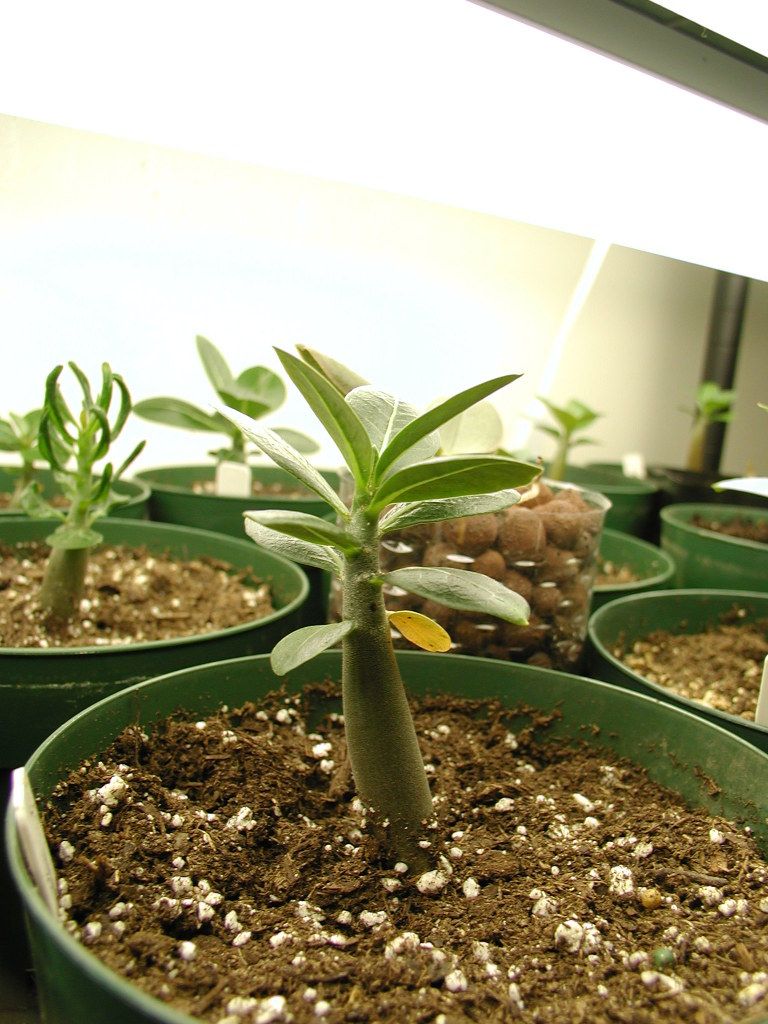 This one is the same age and height, but look at all the side branches!
This on gets the same water, light ect as everyone else, but all the leaves are rolled.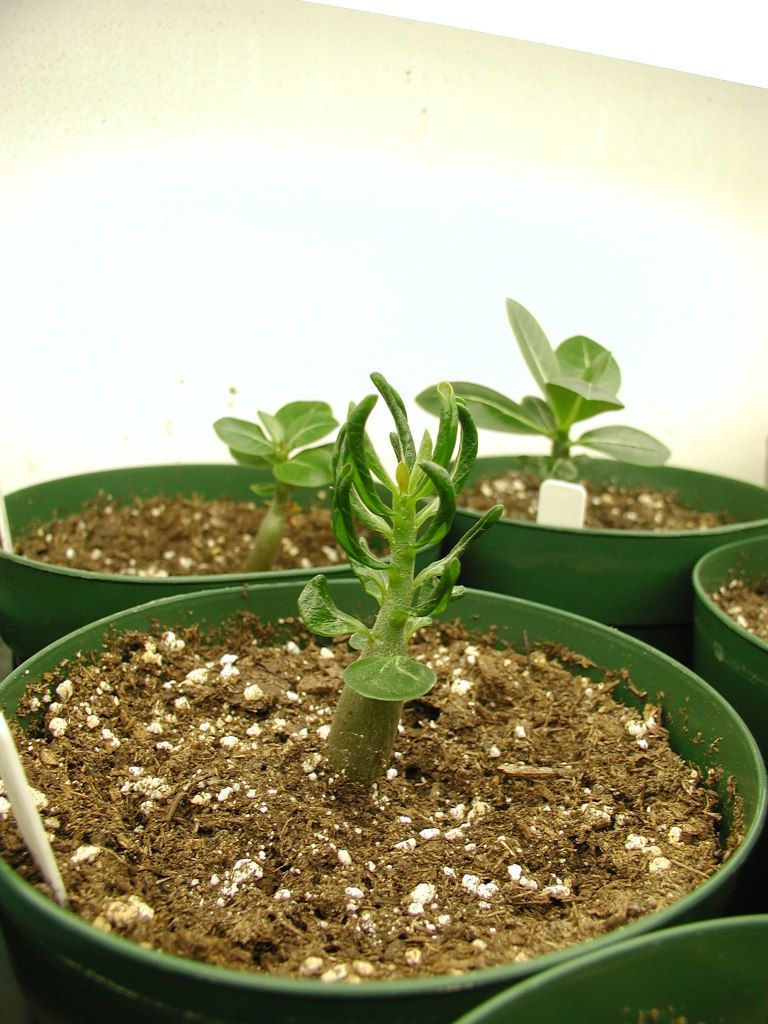 Mike