Did A Few Bare Rooting Of Trees Today...
Loveplants2 8b Virginia Beach, Virginia
September 2, 2013
Hello Everyone!!
My mother picked a few Adeniums up and wanted me to bareroot and pot up in Gritty for her.
I know I have shared this with you all before, but I thought as I was in the process, I would take a few pics for you guys !!
Here is a tree that needs repotting..
Sorry I have to add pics like this.. Photobucket isn't working well for me lately..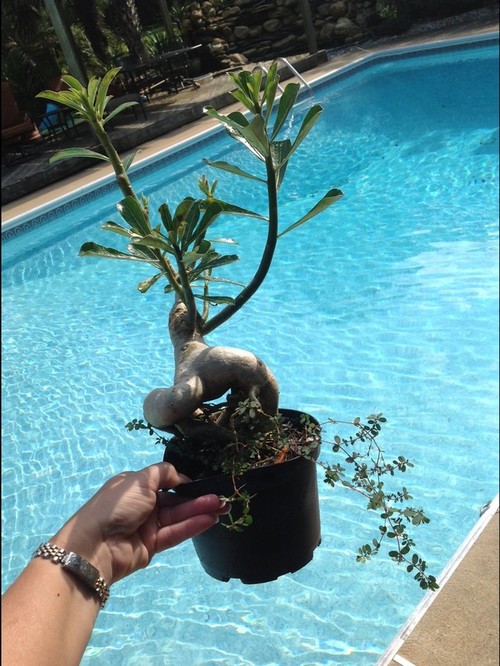 This post was edited by loveplants2 on Sat, Sep 14, 13 at 14:27