Crazy Seed Pod
Loveplants2 8b Virginia Beach, Virginia
September 17, 2013
Hello Everyone!!
Wanted to share a seed pod that is curling backwards and is growing very strange. All of the other pods are straight , but this one is growing backwards and around.
Remids me of someone's fingernails growing out of control...curling around and under.
Strange.
Here is a pic of the pod and some of the tree itself.
Laura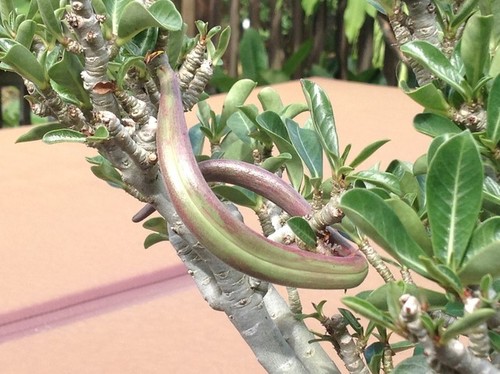 This post was edited by loveplants2 on Tue, Sep 17, 13 at 21:45