Black Purple and Phatuma adenium.
ltran54
(9)
October 14, 2012
I brought this Black Purple early this year and now for the first time it blooms for me. The flowers are not so big and standing up straight. I like it that way. It is much dark when looking at it, but the camera light makes it lighter in the pictures. I try to take it without flash, but still much lighter than in real life. So many more buds still not open yet.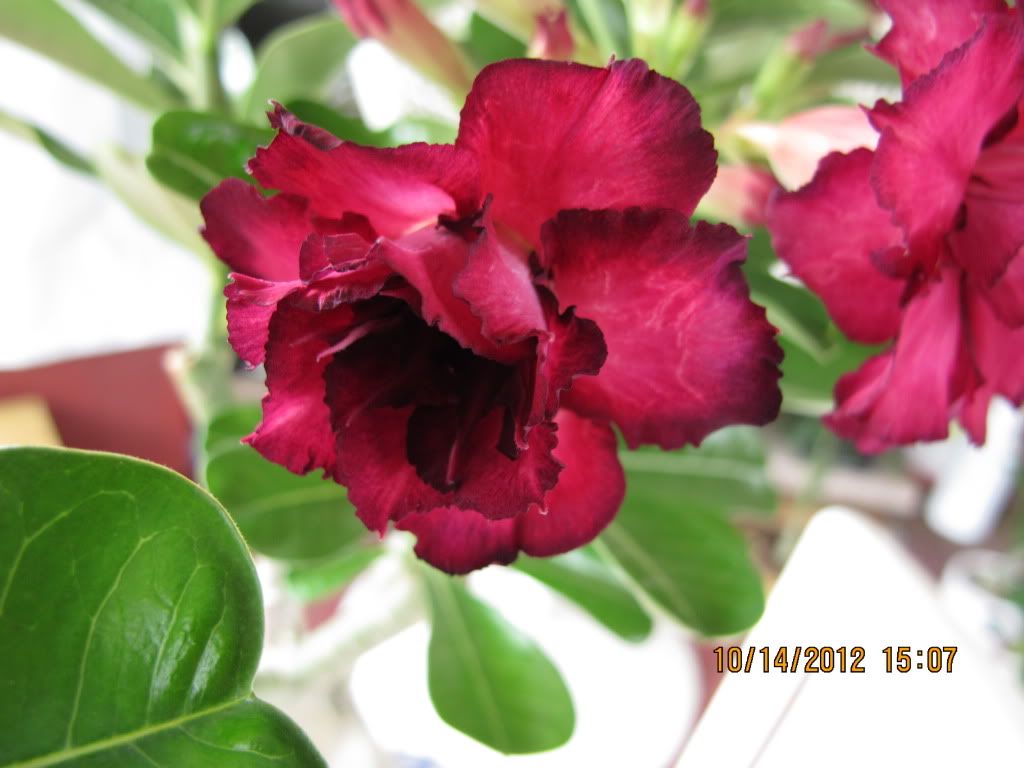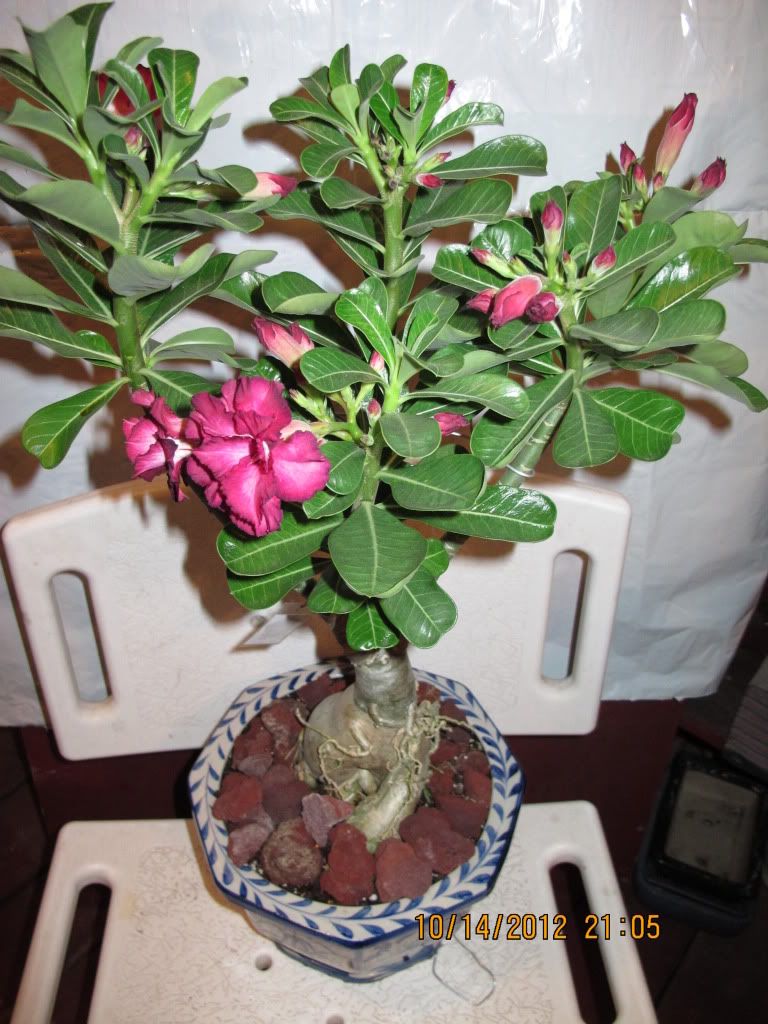 Some one gave me this plant few weeks ago, the plant didn't look healthy, but one bud opens for me. This named Phatuma. I hope by next year it will look better.