My New DR's From Rinoa (Taiwan) !!!
Loveplants2 8b Virginia Beach, Virginia
November 20, 2012
Hello Everyone!!
Here are my pictures of my Adenium Obesums that were sent from Rinoa in Taiwan.
Marie.. I agree that this was not the right time of year to purchase and a little risky, but some friends on the Florida Plumeria Society asked and wanted to see if I wanted to go in with them on a shipment.. How could resist? lol!!!
They were packed beautifully and were so clean.
Here is the list that i bought:
Singles
Seastar
New Yellow
Goldfish
Doubles
Gloria
Violet Heart
Easy Breezzy
Miracle
Here are some pictures of them from the box and then potted up in Gritty Mix.
I just love them!!
Also a pic of my crosses from Mark D.
Happy Thanksgiving Everyone!!
Laura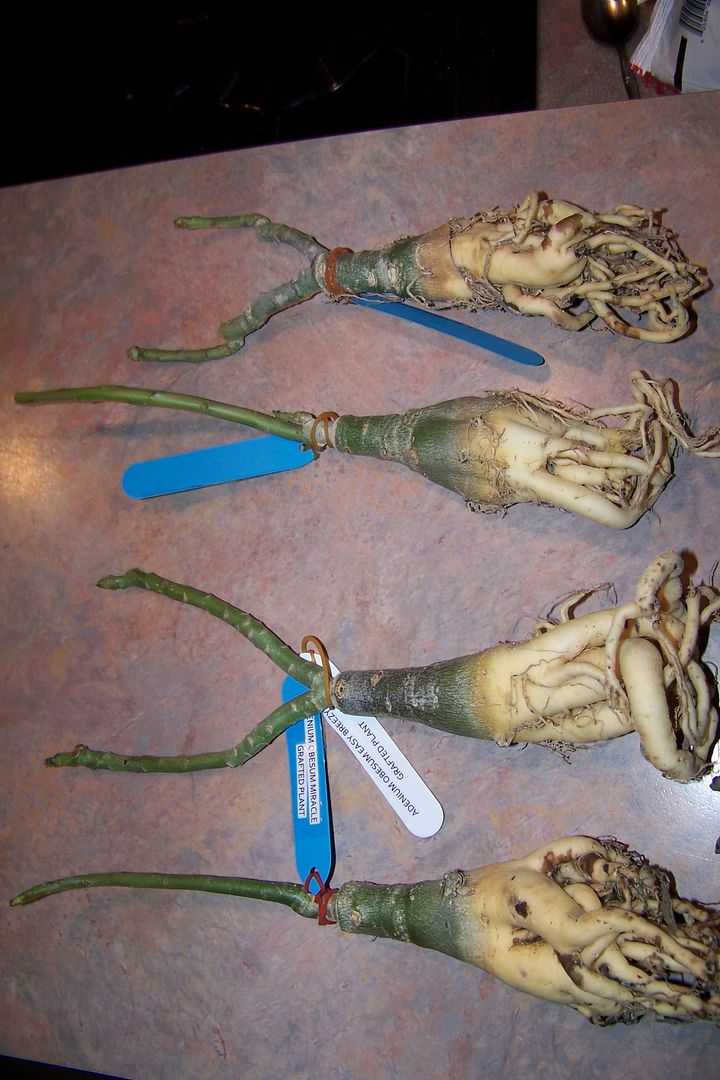 Take care..
Laura