My adenium has been neglected! please help!!!!!!
sam401
(Cairns, Australia.)
December 7, 2013
My Desert rose is about 7 years old, and up until about a month ago I thought it was doing fine! Don't get me wrong, its healthy, green, and flowers very well but you will notice in my photos it needs a good hair cut and it needs to be relocated.
Like I said, I thought it was fine until I started forum surfing for info on seedlings and came across all of the beautiful specimens everyone has on here.
I got the plant when it was about 2 years old, I repotted it and then just watered it......
I have a few questions...
It has a seed pod on it should I wait to transplant it or will it handle the move ok?
I have learnt from my 'surfing' that I shouldn't prune and re-pot at the same time, how long should I wait? And can I chop all of the branches at the same time or should I wait between cutting?
I should get some photos up so you can see what im talking about.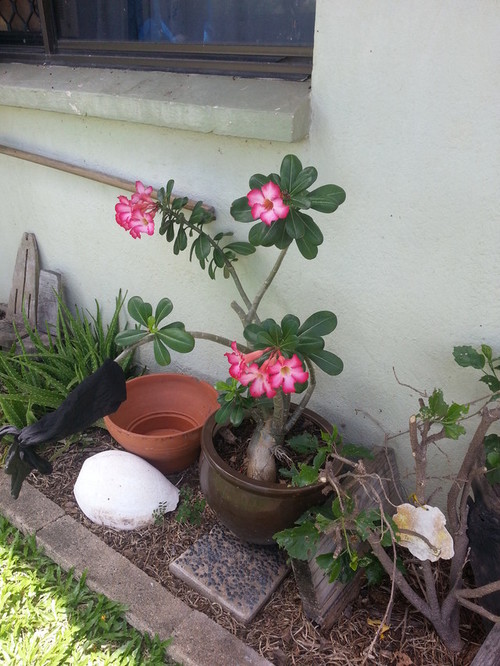 This post was edited by sam401 on Sat, Dec 7, 13 at 22:44