Leggy/tall AV?
WhtRos
(USDA z5a IL)
January 30, 2008
I visited my daughter at her office this week.
And found her poor little violet.
Please help me decide what to do with it.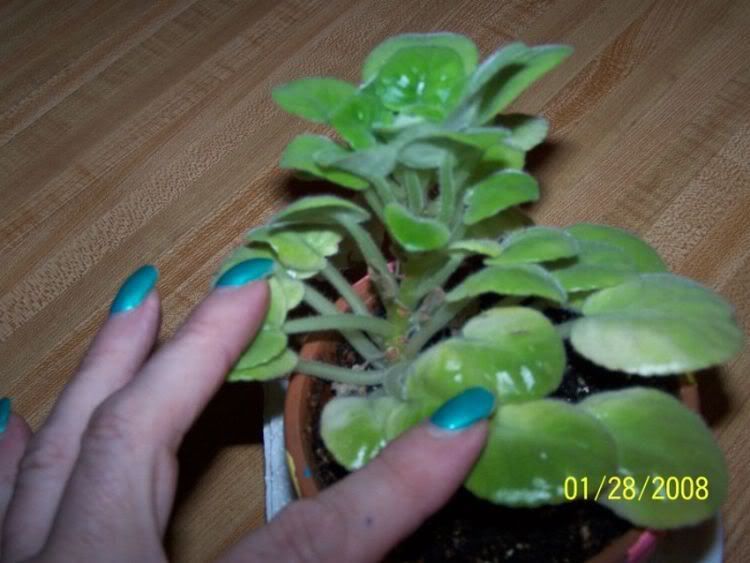 I thot about pulling off the bottom leaves and planting it deeper. On the other hand, I wondered if I could cut off the top, pull off its bottom leaves and plant that instead. Then I'd have 2 AV's. That is, if they both survive. Or should I just give it a little fertilizer and plenty of light?. Or is there something else I should do instead? Thanx for your help, Barbara.