Neighbour's gardens
daisyincrete Z10? 905feet/275 metres
June 11, 2010
Juliet, le jardin of roses, started a thread some time ago about neighbouring gardens.
I realised, that most of my neighbours do not have gardens.
Most of the houses in my village, are built cheek by jowl, and have no space for a garden.
However, they love their flowers, and plant in any sort of container, which they place on the road, steps, roof, or anywhere else they can squeeze them.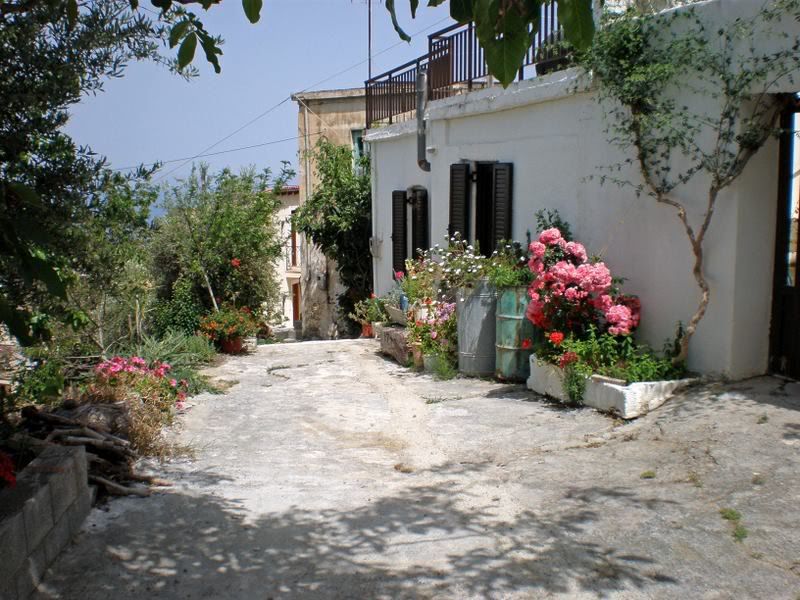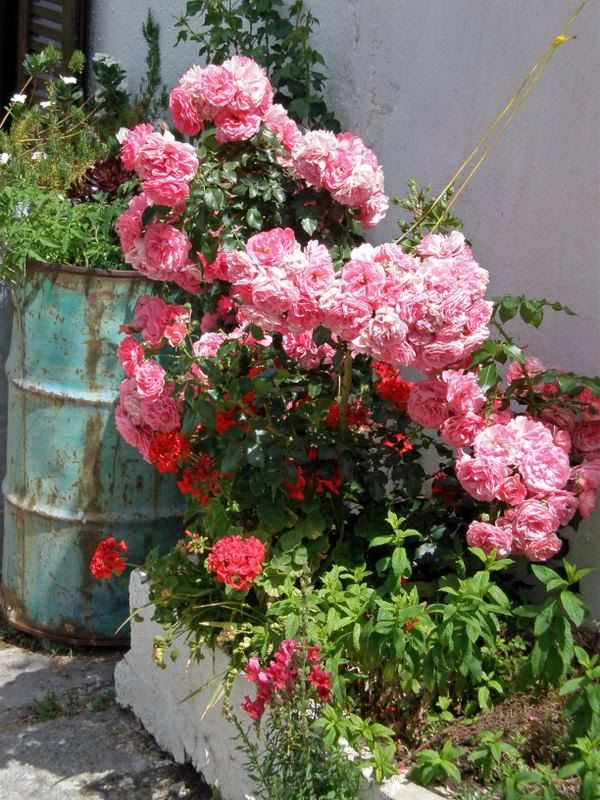 I don't think there is any more space on this rose for any more flowers.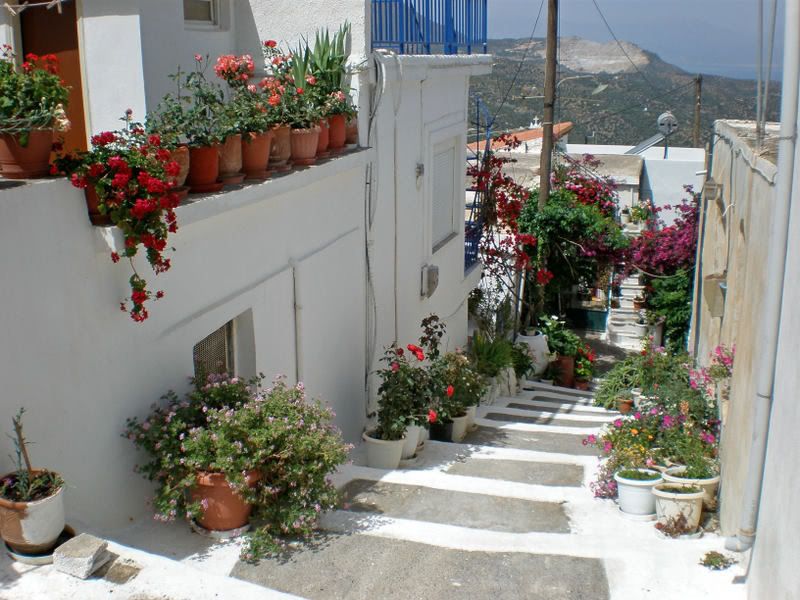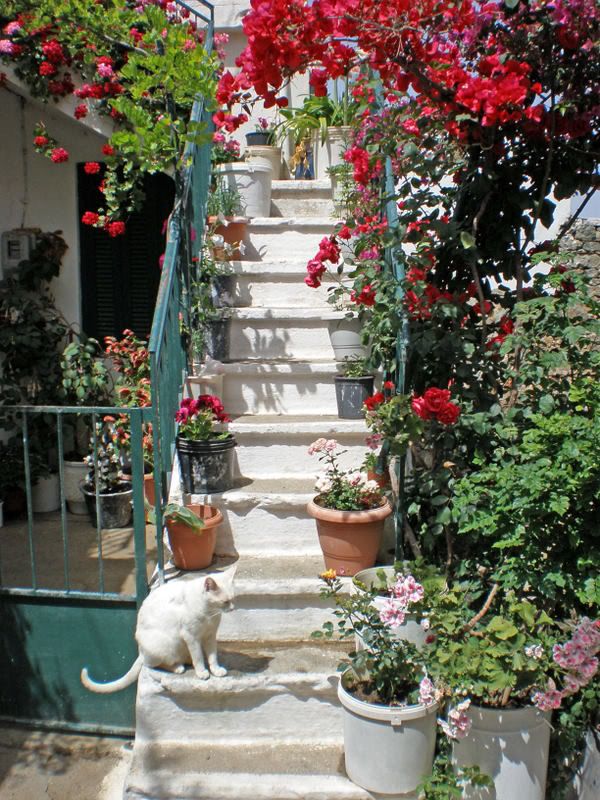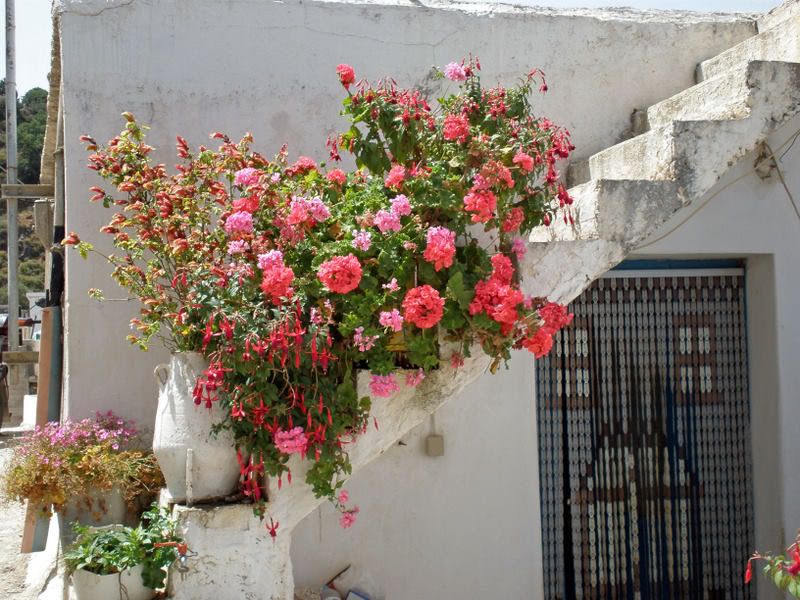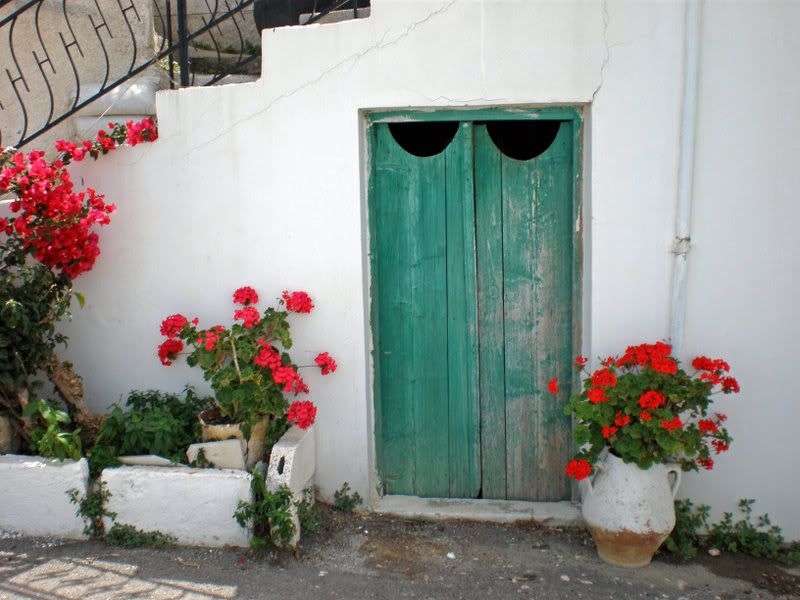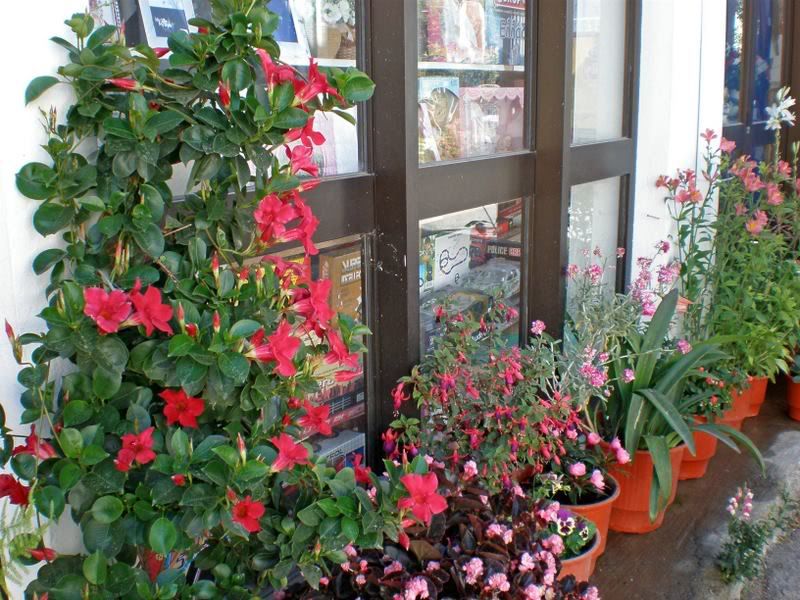 Our local shop.
The view from our village.
Daisy