Trailer Questions
abigail1280
(8)
April 11, 2011
Hi everyone! I have a questions about my trailers. I have 2 Allegro Appalachian Trails. I grew them from leaves and they've been living in solo cups since last September and I plan on re potting them as soon as I can walk again. I know that they like to be planted in pan pots. I was just wondering if it was possible that there's more than one violet in the cups, or if this is standard for the way they grow since I've never had one before.
This is the first one. It's not in bloom yet, but it's got a few buds on it.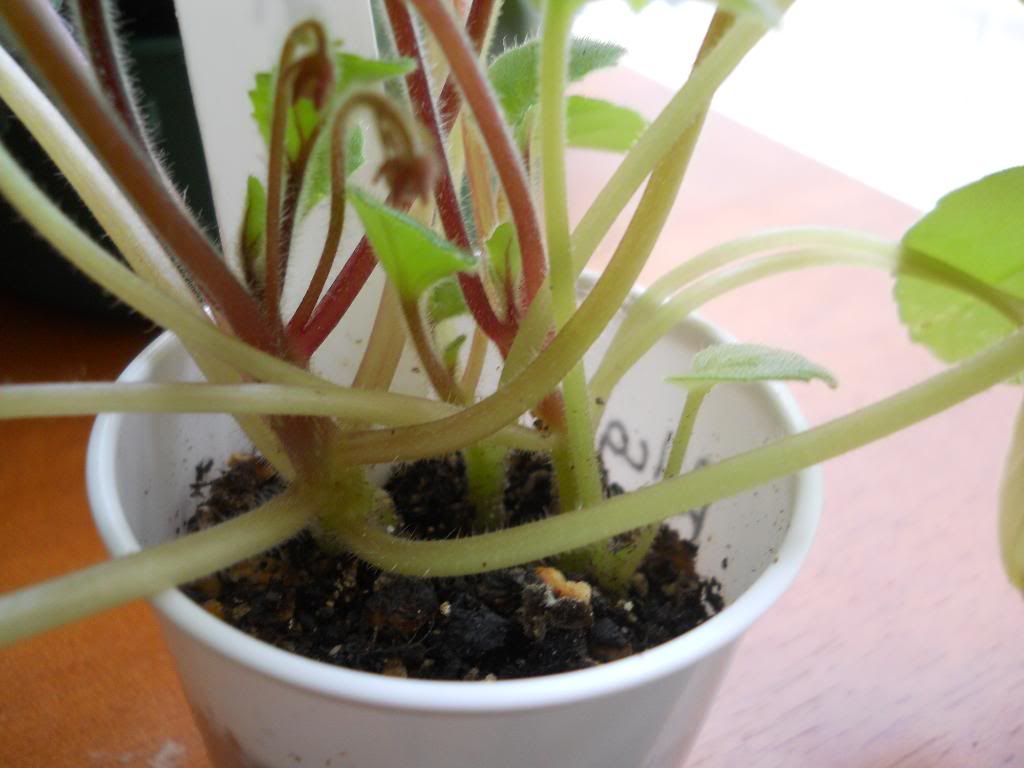 The second plant, and the bigger of the two (though not by much). This one opened a bud this morning: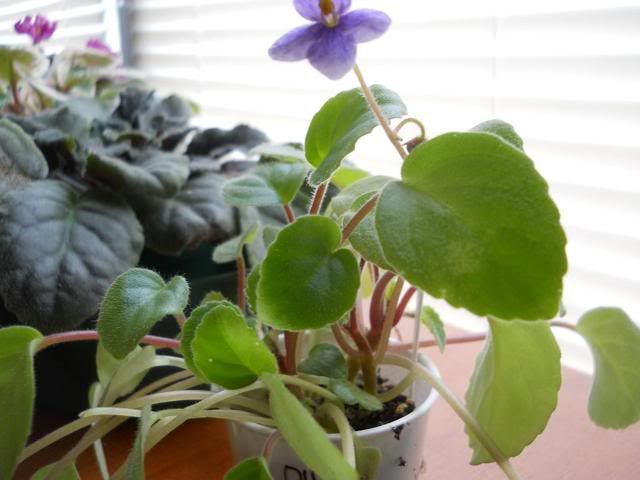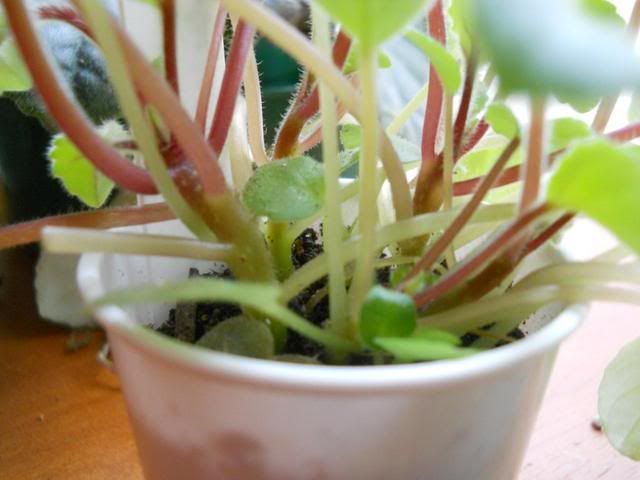 Also, should I wait until they're not blooming to repot them? Or does it matter?