just pollinated my flowers - now what?
packinblack
(z6 KY)
May 28, 2009
Hello.......I haven't been on here in awhile......last time was probably to ask about my "mutant" AV.
Today I tried pollinating a few flowers for the first time.....pinched off an anther & rubbed it around on the stigmas of all the other flowers, on two plants (the same one it came off of, and a second one).
Now it says to wait 4-6 months for seeds - arrrrgh!!! How soon will I know if it worked? Should you be able to see pollen stick to the stigma (I couldn't, but the stigmas did look sticky - even appeared to have a little drop of moisture at the ends)?
Another thing.......are "mutant" flowers usually sterile or anything? That's the one I took the anther from.
Here's a pic of the mutant: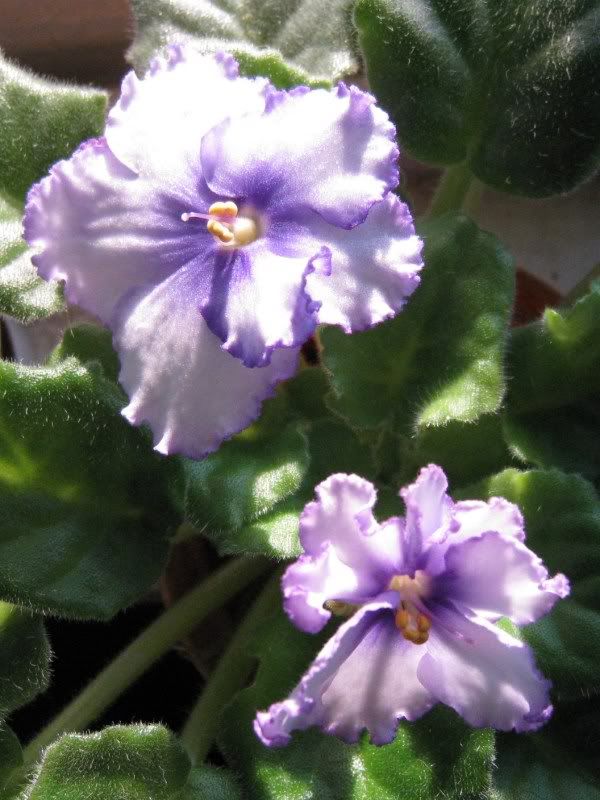 And a pic of the other one (looks the same as the parent plant) - this one and the mutant are actually "littermates" LOL. (I'm in KY, it's okay LOL) :)
What do you guys think? Am I going to get seeds??? :)
I'm actually expecting AV "babies" any time now...from 6 leaves stuck in dirt (3 mutant, 3 regular) - have never tried to make seeds before! I want to make more mutants! REALLY curious what I would get from seeds, since I've read they usually vary????
J