Am I supposed to disbud this little guy?
violetta1976
(8 Portland OR)
August 20, 2008
I don't know what the rule of thumb is for first blooms on babies, since before I started getting advice from you fine folks all my babies used to die on me!
So I'm a proud momma for the first time here. Tell me, am I always supposed to disbud the first few buds I see? Or does one only disbud if the baby is still a tiny little plug? Is the idea that a baby needs to put its energy into forming strong foliage and roots, so shouldn't be allowed to bloom?
Here is the baby in question. Is it big and strong enough to let bloom? (It's LLG Dazzling Fantasyland in a 2" pot, in case anyone is curious.)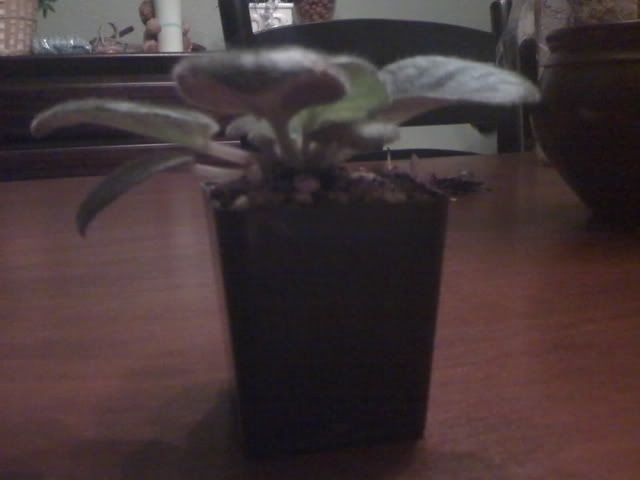 I also have a bud forming on one of the little plugs that's still in a tiny plastic solo cup. I'm pretty sure I'm supposed to disbud that one (but please correct me if I'm wrong), it's just the bigger guy in the picture that I'm not sure about.