Climate Effects, Abraham Darby
rideauroselad E.Ont4b
July 18, 2014
I took the following images of my plant of Abraham Darby, which is known as a very large shrub or climber for most of you. Not so in zone 4b where it is only marginally hardy. Mine grows in a bed where it gets covered with snow from the snowblower all winter, which is likely the only reason it survives here.
This summer, it seems to be very happy, I've been spraying occasionally with sulphur and feeding regularly. Abe is blooming well and putting on nice new growth. However, he is less than a metre high ( 3 ft. ) perhaps only 60 cms ( 2 ft ) in my climate.
Thought some images of this notoriously rampant rose growing as a demure shrub might interest those who grow him in warm places. His growth is lax here, almost polyantha like. But he is a beauty this year. Heres some pics: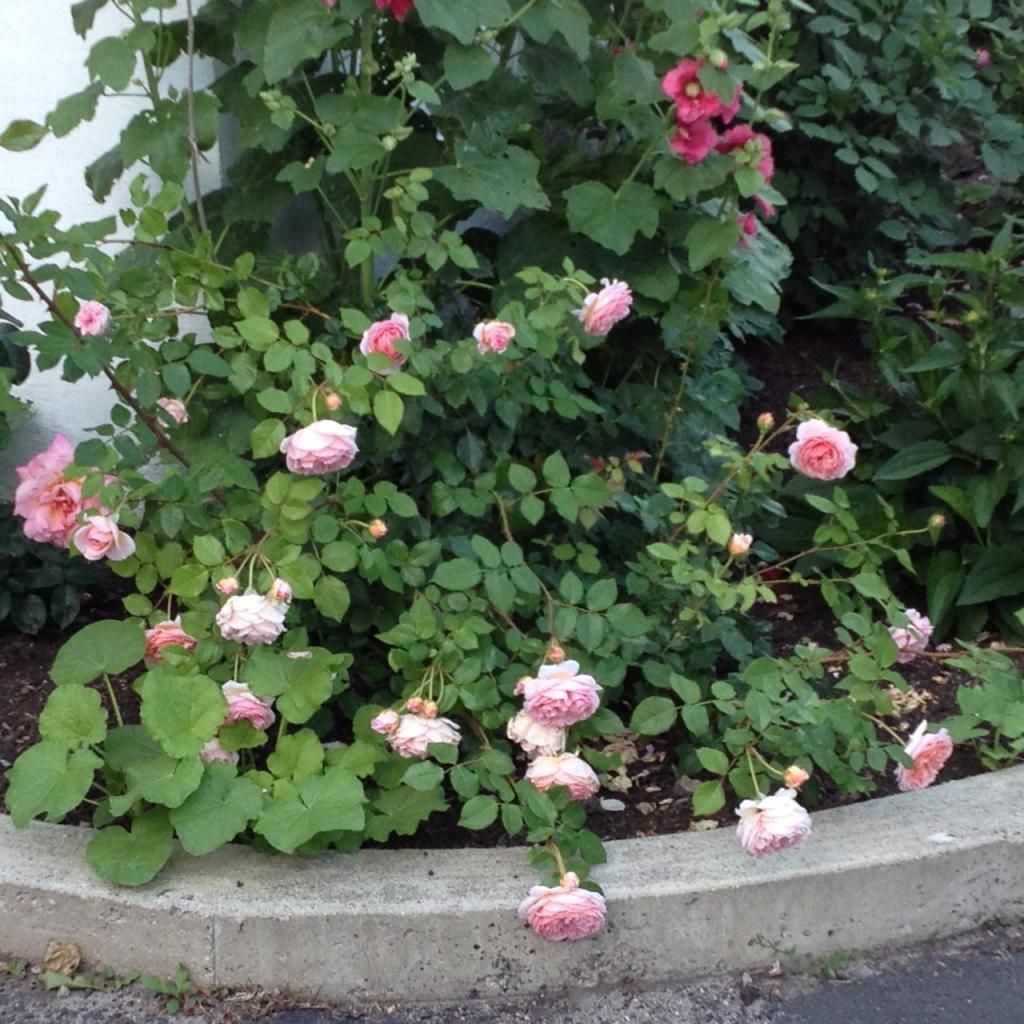 Close up;
and, from afar.
A rather good illustration of the differences climate can make in particular cultivars I think.
Cheers, Rick