Planted tank 6 weeks old
Propaganda Garden Design
May 11, 2005
I tried my hand at a high light co2 fish tank for the first time and I am thrilled with the results.
Here are two pics of the tank.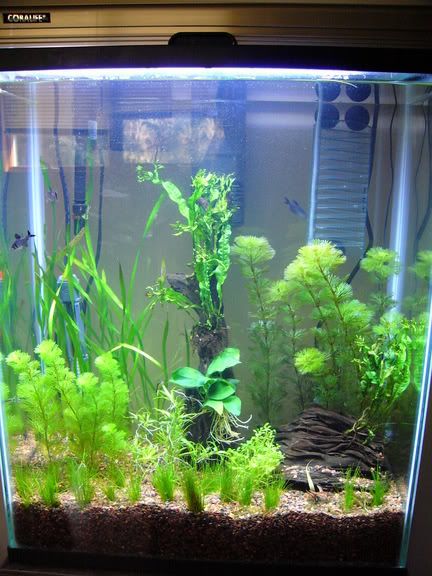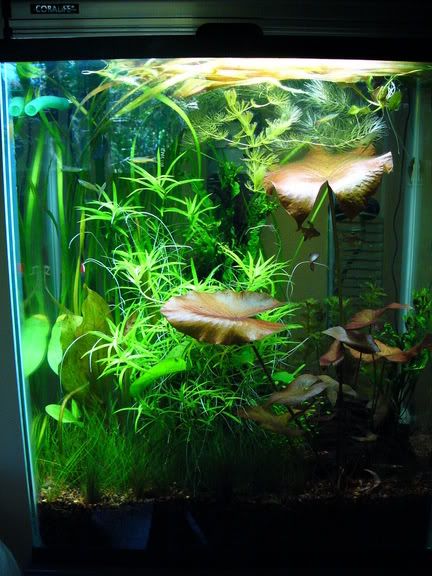 The first pic was tanken March 31 of this year. The second one was taken yesterday!
As you can see the plants already need pruning. I am loving this tank. The plants are doing great and I love my litte fish and shrimp. My black phantom tetras were even laying eggs yesterday.