Are my Goldfish getting sick?
hannah
(5 south IN)
July 26, 2005
I've had Fussy & Gussie for about 2 years now...they've seemed fine until today.
They're acting normal...very happy little guys...or girls...LOL
But today when I was doing a water change, I noticed that Fussy's tail looks chewed. Then I noticed what looks like a tiny white 'ball' or bubble-like piece of fin.
These are not the best pics, but they don't stay still fer nuttin'! LOL
*Notice the white bubble-like 'thing' on his tail!
Fussy
Also, Gussie looks to have one or two tiny white spots on him as well.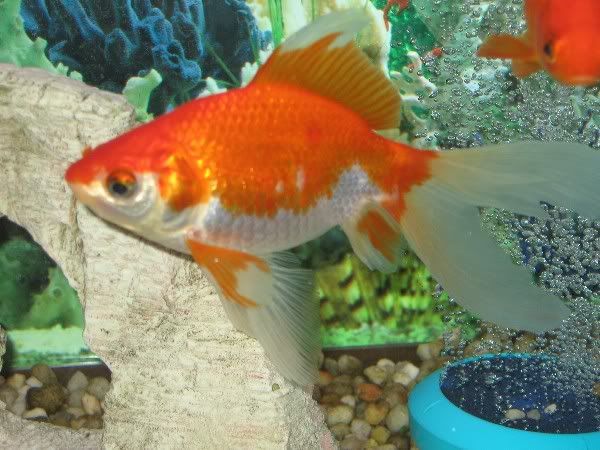 Would anyone venture a guess as to what's going on?
Unfortunately, I'm flying out of state tomorrow and will be gone for 4 days. Can treatment for 'what-ever-it-is' wait until Saturday?
Thank you folks!