Second Try At AVs (Somewhat Lengthy)
moonwolf_gw
December 4, 2012
Hi everyone,
I have decided to give AVs a second try. I picked up this NOID at a local Christmas Tree event (held by our local garden club) and they had a couple AVs for sale (their one member grows LOTS of them in her home). It may be hard to tell, but the blooms are white and pink. I have never seen this purple color on the underside of AV foilage. Here are some photos. My plant may need some grooming, so forgive me as I've been busy with getting ready for Christmas and all. It'll need it's first watering tomorrow. It sets on a plant stand in my east facing bedroom window, sharing the sun with my Hoyas and (non) flowering jungle cacti. I bought distilled water yesterday at Wal-Mart just for it.
Blooms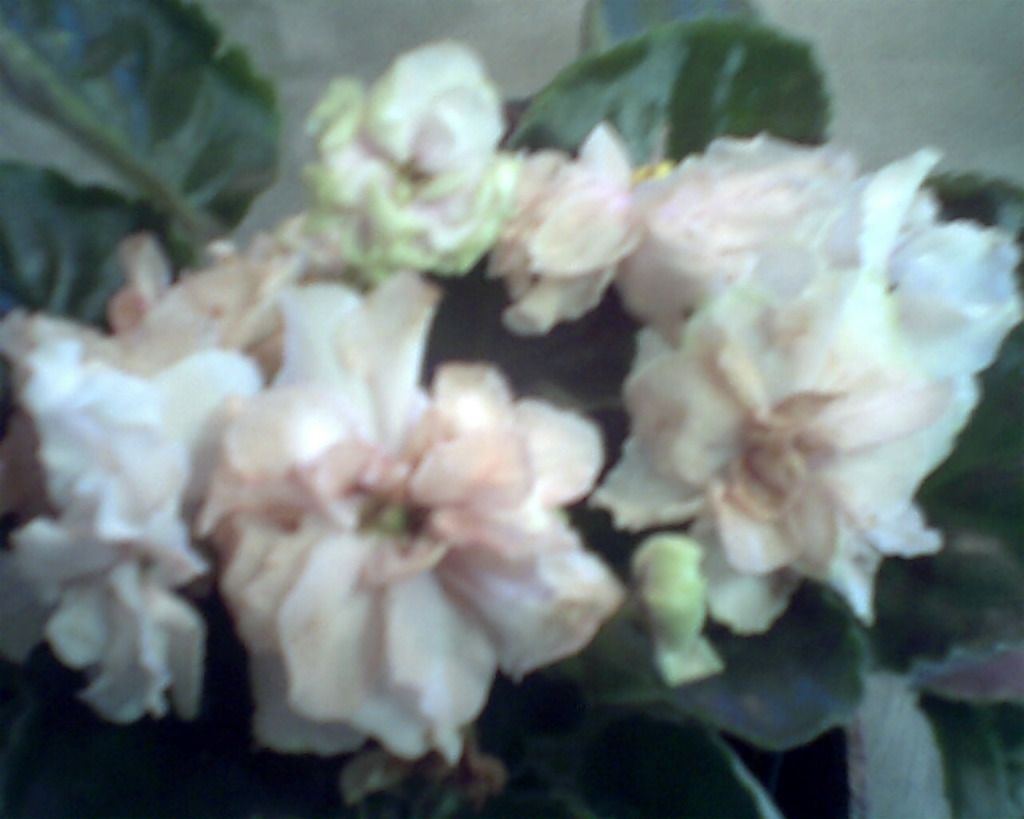 Underside of the foilage. Not all of the leaf undersides look like this.

Few more pictures of the entire plant.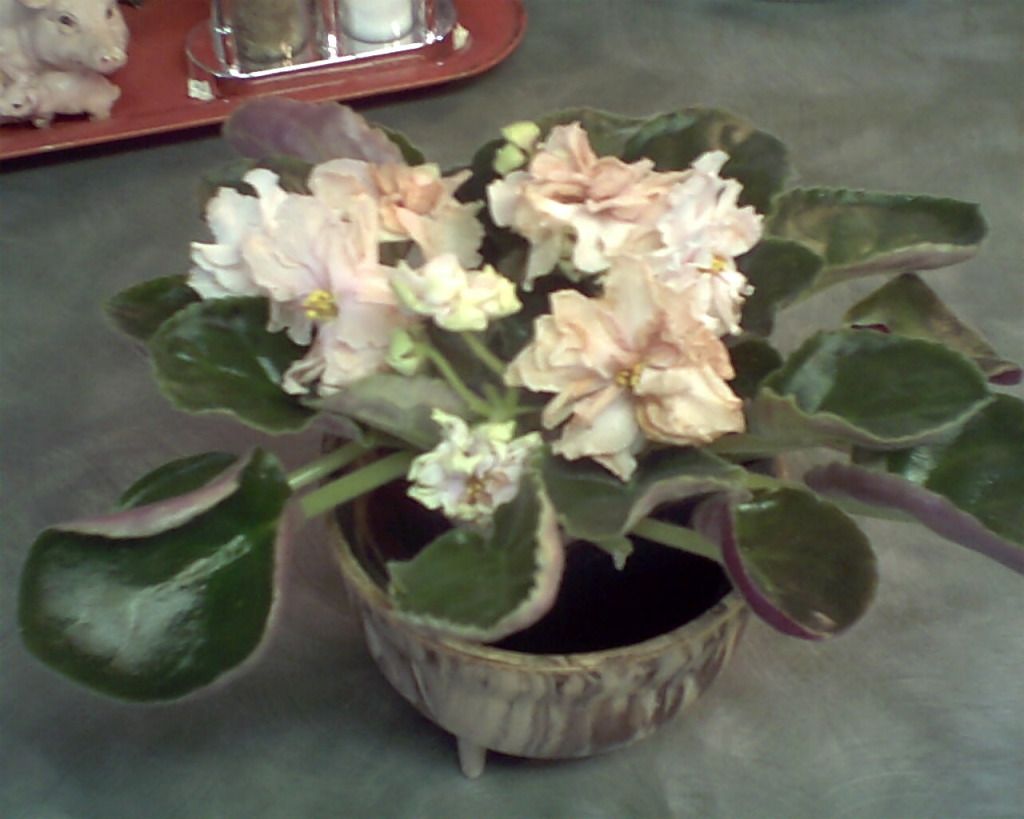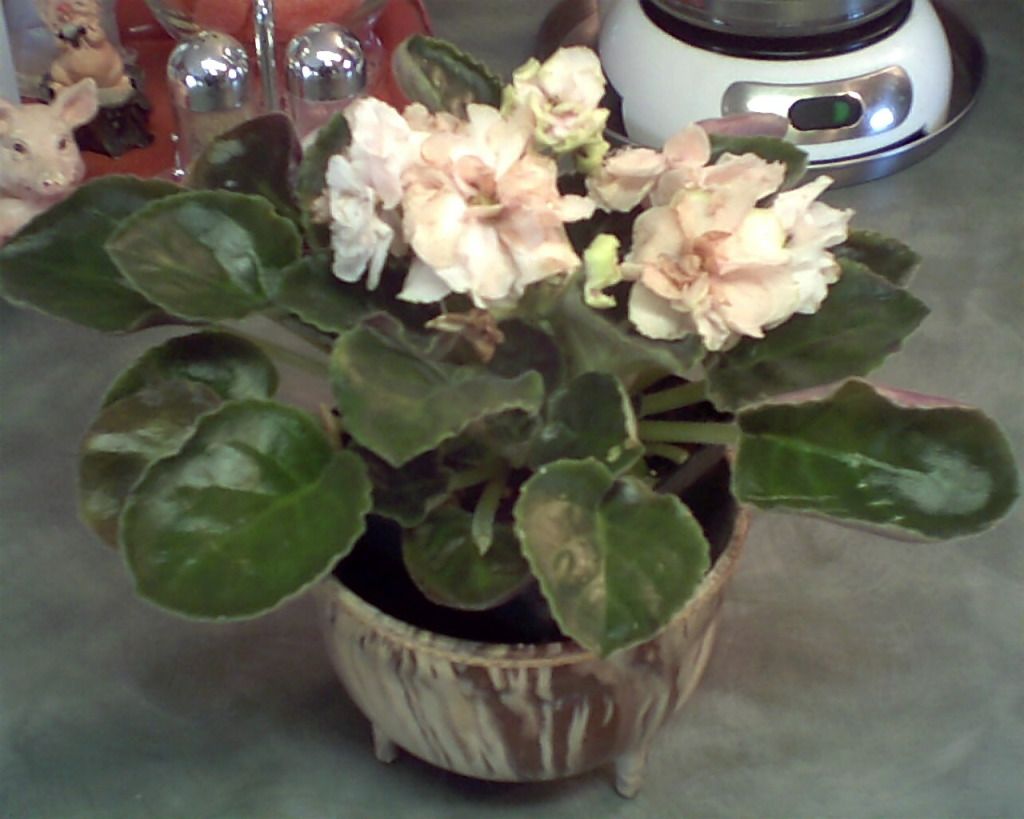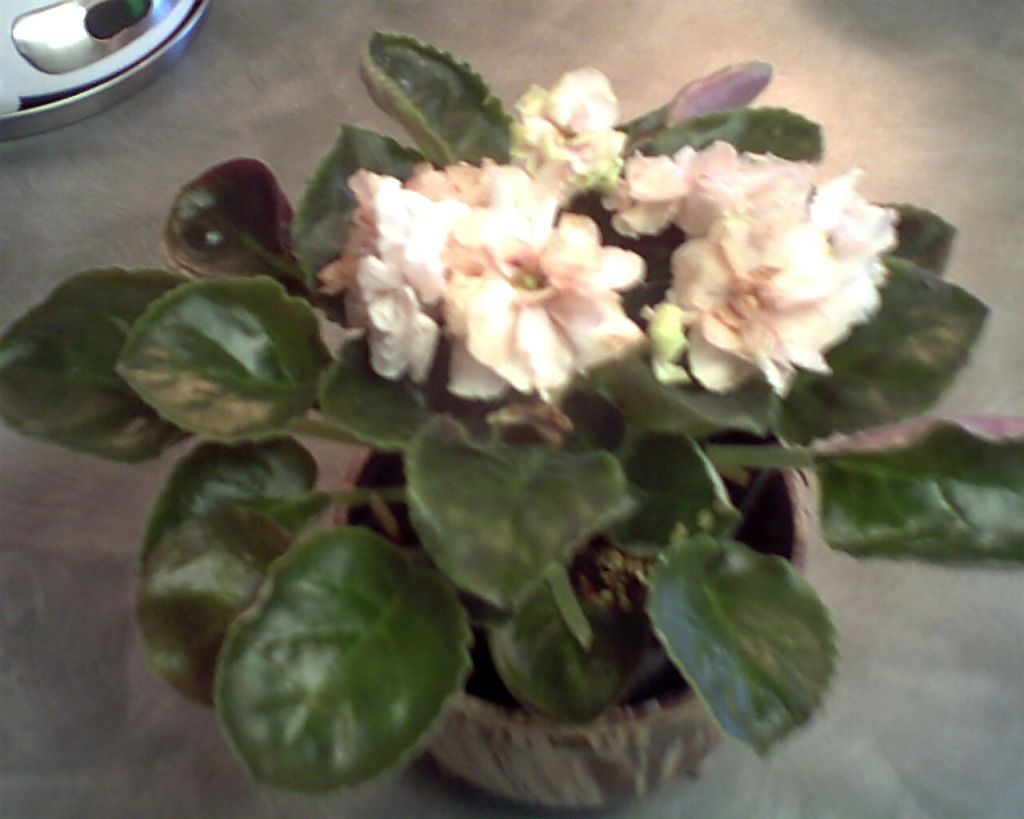 Enjoy! Any help would be greatly appreciated! Sorry for the long post.
Brad AKA Moonwolf