Down to a choice of 4 -- advice please
hoyess
(z5 ON Can)
February 3, 2007
Ok, I've spent days browsing the net for Rhodo pictures and information and think I have picked 4. I would like your thoughts since I am way new to Rhodo's (have one chinoides not doing well I think because it is in too deep a shade).
I want to mass some rhodo's under a Hawthorn grove in my back yard. Since the canopy of the hawthorns is low I'd like to keep to the smaller rhodo's say 3feet in size. I live in Zone 5 (between London and Toronto) and they will be in an exposed country yard although tucked among the trees.
My picks were:
Thunder to be massed with Northern Starburst (2 -3 of one and 3-5 of other) Would these look good together, give enough contract (the colour pics on the net have a huge array of colour). I think in my area both will bloom while the leaves are still burgundy and around the same time as the daffodils are blooming?
A mass of scintillation -- I get the impression this one will have green leaves in my area?
A specimen of Weston's Aglo. It looks so nice & open in an arching way I thought it would look nice alone.
If these would not provide nice contrast what would you suggest as a replacement for any / one of these?
by the way, here is where they will go: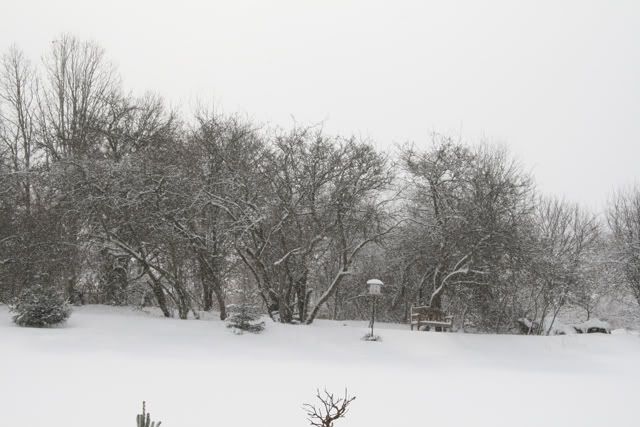 Thanks very much
Sharon