Arisaema thunbergii entering dormancy?
weirdflowers
(5)
May 10, 2013
About three weeks ago, I got an Arisaema thunbergii in the mail. It looked great, fully leafed out and had a big, funky inflorescence on it. I repotted it into a lean, fast-draining pine bark/perlite mix, fed it about once a week with MG all-purpose...
As expected, the inflorescence started to shrivel up, but then the leaf tips started to turn pale yellow. It has been progressing up the leaflets and it looks similar to when my Amorphophallus go dormant.
Here's a picture of what it looked like a few days ago: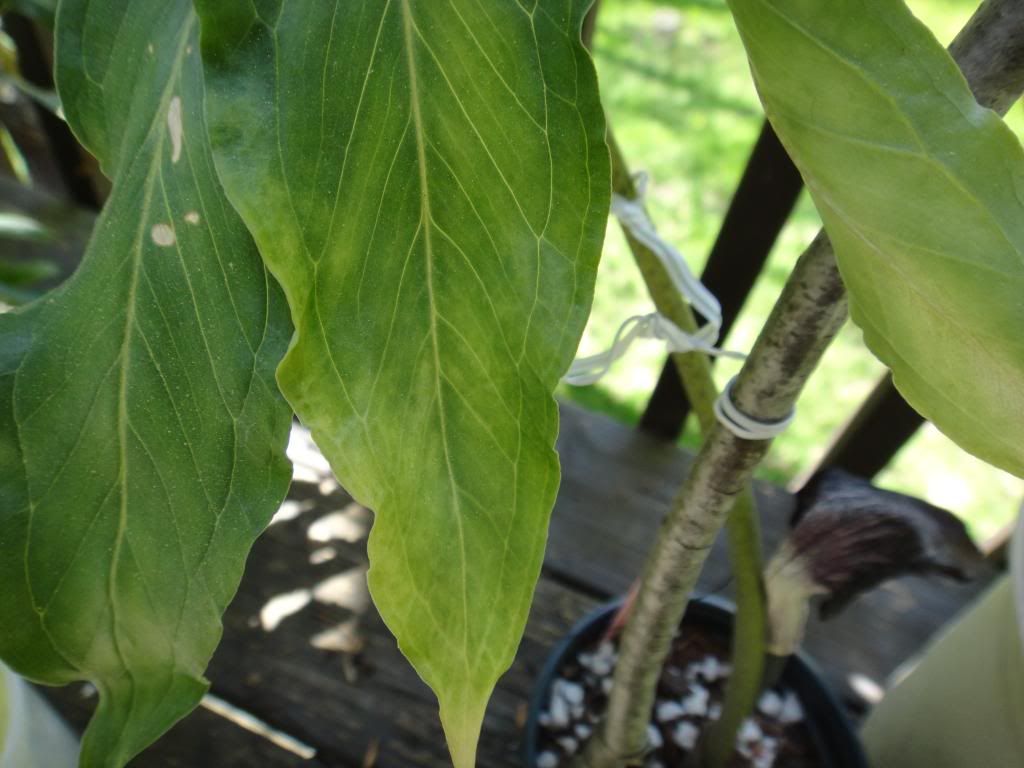 Since I don't have any previous experience with this species, I don't know what to expect. If it's not going dormant, I'd like to know so I can correct any issues before I kill my plant. Please help!