What's wrong with my A. warocqueanum?
emiliasgarden
(PR)
May 21, 2008
Hello! I have been cultivating an Anthurium warocqueanum for several years, but something must be wrong. I really do not have a clue on what it may be.
When i ordered my warocqueanum i ordered together with it an Anthurium veitchii, both had the same size. But now, after the years my veithcii has grown well, while my warocqueanum has not. Both plants haven been cultivated in the same site with the same conditions. Bellow are some pics that maybe can help:
My Anthurium warocqueanum: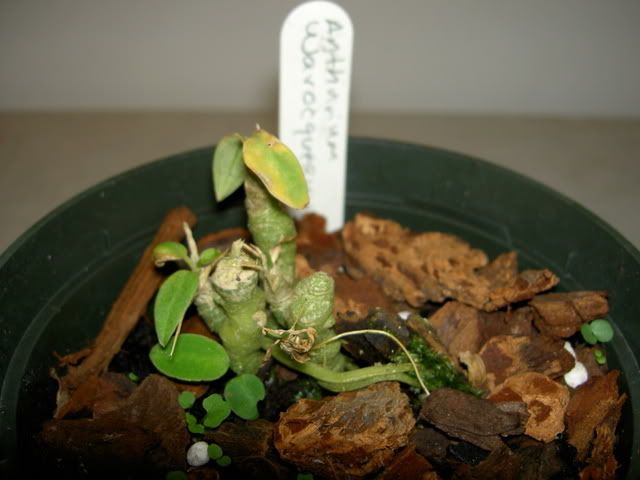 My Anthurium veitchii base: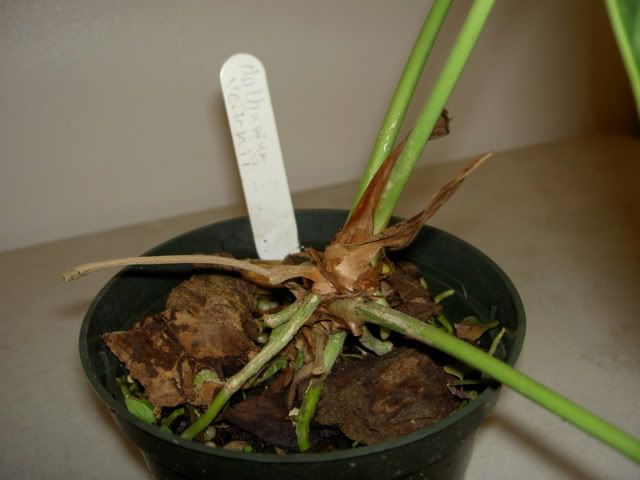 Both plants side by side:
I cultivate them and all my Anthurium plants in a greenhouse that only has roof, i mean is not a closed with walls greenhouse. I am in Puerto Rico where is warm and very humid year-round. And both have been cultivated in the same medium, as the well as the rest of my Anthurium plants. Any advice or thoughts about what is going on and how can i make my plant to grow well?
Thank you,
Jorge Joel...
Emilia's Garden